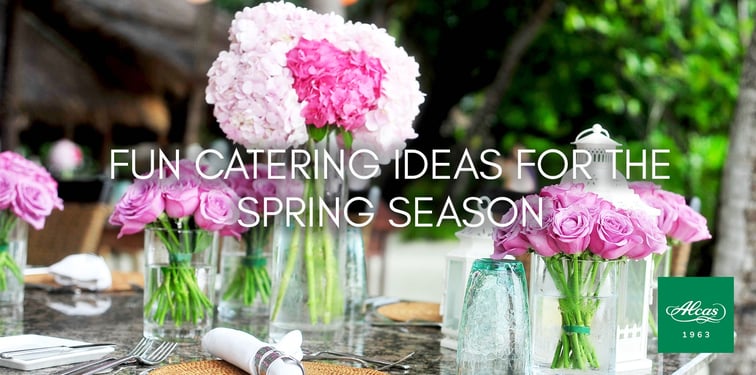 Nothing lasts forever, even the cold winter. After the freezing season, spring approaches and you begin feeling it in the air. It's almost this time of the year. Flowers begin to bloom and the birds start to sing their favorite songs. Along with these come the brides walking down the aisle meeting their grooms at the end of it. Ask any wedding coordinator and you will hear the same response: it's hard to plan the perfect wedding and keep your guests feeling comfortable and full at all times.
So, what is the latest trend and what are some fun catering ideas for the spring season?
To begin with, those flowers you see on the buffet table aren't there for no reason. They helps set the tone for the event and most of all, they help add harmony to the party. If you want to have a successful event, these flowers will brighten up everyone's day. What is good about spring is the variety of flowers you can choose from - lilies, lilac, tulips, gardenia, and a lot more that are in season. Depending on your theme, these flowers simply match as you customize and place these lovely flowers on the buffet table.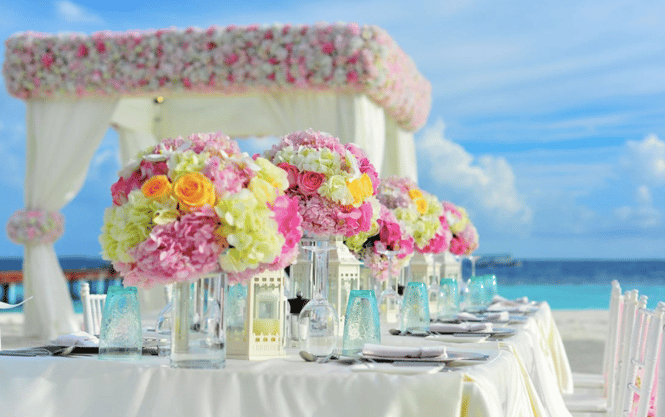 Customized sundae dessert bar
Where else will you find a bar that will freely satisfy your sweet tooth? Cakes, ice cream, cupcakes, and other desserts may sound common in everybody's wedding day, but you have to realize that you have to make your guests feel special. So, here it is, customize a sundae dessert bar. A perfect spot for your guests to just hang out and indulge in an array of delicious ice cream, not to mention the tons of toppings to choose from. Make sure you serve your desserts in with colorful cups and spoons to make an even better first impression.
RELATED: DELICIOUS HEALTHY TREATS FOR THE SUMMER

Macaroons that Bloom
It's not just the flowers that bloom, but macaroons do too. Treat your guests with hand painted desserts that are too good to eat. Looking at these stunning watercolor flowers in your plate will keep you in awe. Your mind will battle with whether or not you should eat it, or leave it. Want to display your macaroons in a better way? Show off your macaroon design in a charming display stands to brighten your sweet creations: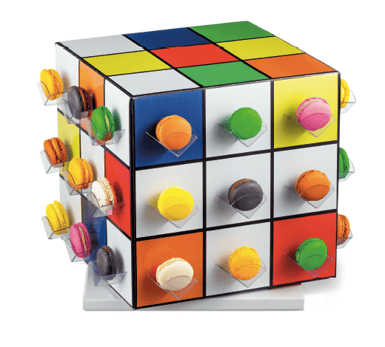 Citrus + Spring = Perfect Combination
Maybe this is the formula not just for wedding days, but a sign that springtime is here. Citrus brings a refreshing aftertaste in this weather and season. Taken advantage as an appetizer, citrus cocktails when served to your guests. A tangy combination that would make them fall in love.
Seafood Appetizer
Nowadays, people are more conscious about their body and health. Most of the people who have adapted a healthy lifestyle will likely prefer a seafood appetizer. Add a seasonal touch to your buffet table by serving seafood. Your guests will surely enjoy your wedding reception this way. Don't forget to serve these in high quality finger food containers to make your food standout the most.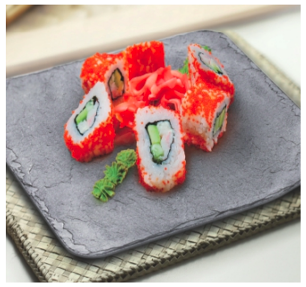 Stone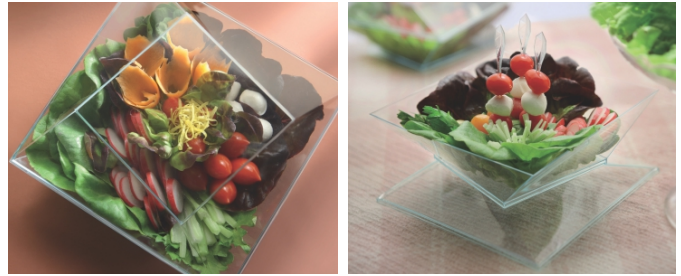 Glamour
Cocktails for Springtime
So, you've served seafood appetizers, citrus, and some macaroons that bloom. What do you think is missing? Some refreshing and delicious ice cream cocktails.
Don't forget to take advantage of the pastel shades.
Pastel tones are shades you should make use of during the spring and summer. From the color of the food to the decorations, nothing can soothe the eye and mind as much as pastel colors. A perfect color not only to the bride and groom, but to everyone.
---