---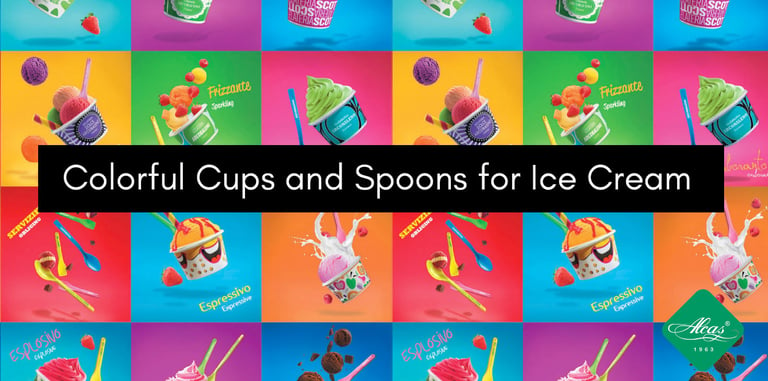 Regardless of age, gender, or status, everyone love eating ice cream, right? (Vice President Joe Biden is a huge fan of ice cream too, by the way). You have to admit that even if the flavor that you got is not your favorite, it's still hard to deny an irresistible ice cream cone. If it is not the taste, then what makes ice cream different from other desserts? Maybe the colorful cups and spoons for ice cream used in your ice cream or gelato shop allows your ice cream to be the center of attention.
---
Check out Alcas' collection of Ice Cream Cups and Spoons
A Colorful scoop
Would you say 'no' if your favorite flavor of ice cream is served in a colorful cup and spoon? This is one of the reasons ice cream parlors make sure that they have high quality ice cream cups that fits their brand image and design concept. Not only for their loyal customers, but for the benefit of the shop and brand awareness.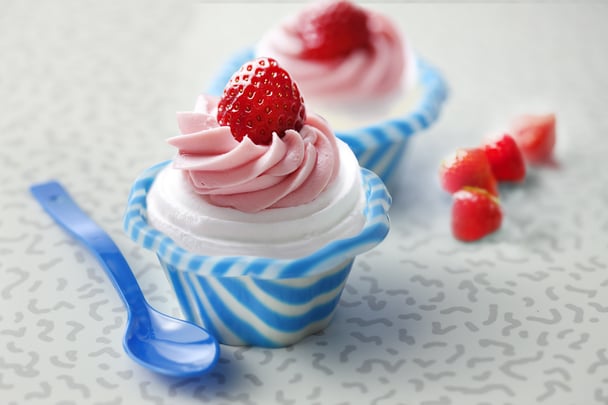 Not only in ice cream, but packaging plays an important role in the food service industry. You have to make sure that your cups, spoons, and other forms of packaging is colorful, unique, and most of all, tempting. Keep in mind that the more customers you get into your shop, the more your business will grow. After all, they are the lifeblood of your business. Learn how to make your shop irresistible with a colorful scoop.
RELATED: How Will Your Pastry Shop Benefit from Disposable Food Containers?
An Essential for Your Ice Cream Parlor
It's about time to show off your ice cream parlor with these multicolored cups and spoons. But first, how do you find the best gelato in town? This is the usual question for every ice cream/gelato lover looking for scoop. No matter how they try to be the best in town, it all boils down to these high quality gelato cups which helps your business stand out from the rest. Consider them an essential for your ice cream parlor. These remarkable cups and spoons tempt each customer to buy ice cream. Again, if you think that cups and spoons are not significant, your clients may think your shop is boring and walk right out. Other than the equipment, shop location, interior design, logo for your business, cups and spoons are vital in your business. These are the first things a prospect or a potential customer looks into. Putting yourself in their shoes and seeing the different colors allow your eyes to tell your mind that getting a scoop of this sweet delight is what you would want right at the moment.
LEARN MORE: Using Biodegradable Cups at Your Ice Cream Shop
---
Download our FREE catalog: