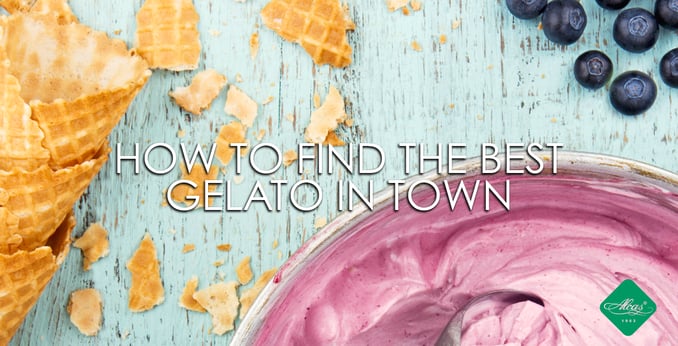 Everybody loves ice cream, and most people can associate ice cream to their childhood. Gelato is a variant of ice cream that originated from Italy and is a mainstay in that country. Gelato has been a tradition for a few years, but the first time it was made, snow was used along with a mix of eggs, sugar, cream and flavoring, cooked at the right temperature to achieve that creamy texture. Today, Gelato is not only enjoyed in Italy, but on all parts of the world.
If you are hunting for the best gelato to satisfy your sweet tooth, here are a few tips on how to find the best gelato in town.
---
Color
Are you particular when it comes to color? We're not just talking about the design of the gelato plastic container, but we're talking about the color of the actual gelato that you're eating. You might want to check the color of the gelato if you want that perfect treat for a hot sunny day. If the gelato has a banana or pistachio flavor, then you might want to make sure that the color is the right one. But how would you know this? Well, we want to see what the natural color of the flavor is. If it is banana, then it will have a bright yellow color and if it's pistachio, green is the color that you are looking for. Gelato made from artificial ingredients will have a different color since some of the ingredients will alter the coloring of the finished gelato.

ingredients
It's not just all about simply ordering your gelato in a to-go package and taking it home to eat. You also want to make sure that you are eating an all natural and authentic gelato right? If you keep your eyes open, you will notice that there will be a stack of artificial ingredients just behind the counter. If so, then you might want to think twice before purchasing a cup of gelato. There is really no real reason why gelato parlors tend to keep their ingredients out in the open. This is definitely an indicator that you might want to look for another gelato shop.

shape
Do you know the difference between gelato and ice cream? Gelato is different from ice cream when it comes to storage. Gelato is usually kept at a warmer temperature than the traditional ice cream. Because of this, the flavors are more pronounced and vivid. With the right temperature, the gelato will have an almost liquid texture. What is the one thing that gelato and ice cream have in common? Our beautifully designed high quality gelato cups for restaurants, bakeries, ice cream shops, hotels, and more.
Another helpful tip: If you are looking for the best gelato, you will need to look out for metal tins behind the window. Some gelato shops will attract customers with piles of gelato by stacking it with different memorabilia. While this is a sight to behold, you should keep moving and look for better gelato shop.
Gelato is best enjoyed with your friends for that perfect tasty treat. With this tips, you can satisfy your cravings and your friends' as well. Go out now and hunt for that perfect gelato and enjoy a creamy treat that will surely make you come back for more!
---
Interested in seeing all of our products?
Click below to download our FREE catalog!