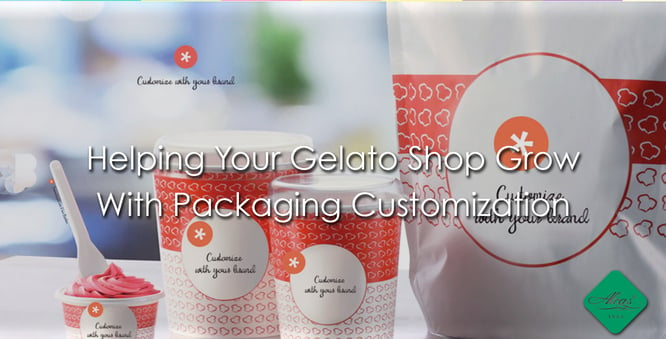 Along with the number of gelato shops, business owners are looking for ways to create a good representation for their sweet creation, whether it's a pastry, gelato, ice cream, or coffee shop. One of the most common marketing tool is a packaging. Packaging is not only made to hold or maintain the product, but it is also a way to show off your brand. If you are looking for partners that can complete your needs when it comes to the creating a buzz in the industry, below is more information on Alcas Lab.

---
Owning your own dessert shop can be rough, especially trying to stand out among all the other dessert shops. Essentially, you need to have a perfect material that would enable your label to stun your audience. These days, people have the hype on exclusive and personalized items, as well as taking advantage of products that are environmental friendly. Read on to learn about helping your gelato shop grow with packaging customization.
SEE MORE: The History of Gelato
EXCLUSIVITY
We understand the meaning of exclusivity. Good design and visually appealing dessert containers (as well as great gelato) are always a plus. Nowdays, food service plastic containers matter. We also understand that you wanted to have a totally 100% customizable gelato cup. Maybe you want an exclusive lid or form for your containers to promote your 20th anniversary? We understand that you want to be on top than the rest of the competitors in the industry. Therefore, having an exclusive cup for your ice cream or pastry parlor is crucial. Come to think about it, should you have the same design as your competitors, it would be difficult for your customers to identify which product they would prefer. This is one of the reasons most gelato, ice cream, or pastry shops struggle with differentiation. We know the importance of having an exclusive cup for your business.
Adding your logo to your pastry packaging can be very useful. The beautiful design will stand out, and it may trigger your customer to take a picture and post it on social media. Logos are considered as the lifeblood of your business. Whether your like it or not, they are like the eyes which are the windows to your soul. Logos and brand names are the doors to your business. So, if you want to have a good representation, which can be seen in every specific cup your customers use, get started with Alcas Lab.
LEARN MORE: How to Find the Best Gelato in Town
BIODEGRADABLE ITEMS
What else can help your business grow? Helping the environment! Alcas, alongside Nature Work, further developed a plastic polymer derived from corn and then completely biodegradable (PLA), made by an innovative and ecological material, maize bio-plastic. This material is used in BioHappy, first line of eco-friendly packaging for gelato and pastry shops. The benefits of this material are the following:


Very innovative

More ecological than paper

More transparent than glass

As flexible and resistant as plastic

100% biodegradable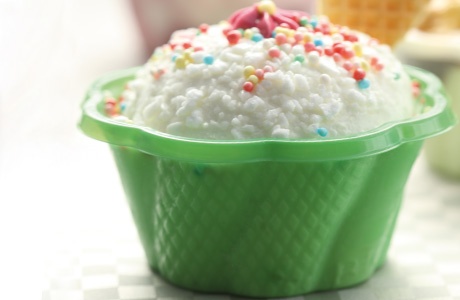 After all, part of creating a brand which is an essential tool, is allowing your business to give back to the community by caring about the environment. The moment you have your material ready, it's all up to adding the business logo for your product to be spread.
---
Ready to get started? Download our full catalog!