---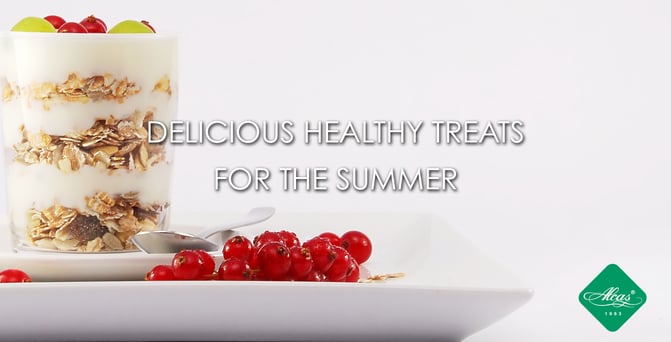 Now that the temperature is rising, the only way to keep your body cool and healthy is to treat yourself with refreshing nutritious snacks. Ice cream to go containers are useful during the summer because it allows you to enjoy a treat while you're outside on a hot day. But how about some delicious healthy treats for the summer? Yes, this idea may be the perfect way to start your day, or keep you refreshed in a hot afternoon. Keep the degrees invigorating as you prepare these treats in the kitchen without using your oven or stove, but still keeping your taste buds delighted with these simple recipes that would definitely treat your summer. Don't forget to show off your treats in beautiful, high quality Italian plastic containers or pastry packaging.
---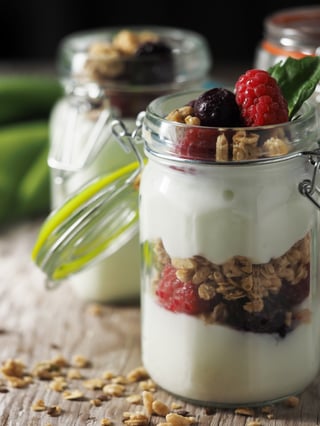 Recipe # 1: Mixed Berry Yogurt Parfait with Limoncello, Macerated Strawberries & Mint
Ingredients:
Greek Yogurt

Limoncello

Macerated Strawberries

Mint
This recipe keeps your day pumped up because it has Greek yogurt, which contains double the amount of protein than regular yogurt. Not to mention, this treat has fewer amount of carbohydrates. And most of all, along with the less amount of sugar, you'll be eating a delicious snack that keeps your energized throughout the day. Overall, this snack is extremely nutritious and rich in fiber that satisfies your sweet tooth.
LEARN MORE: What is the Difference Between Gelato and Ice Cream?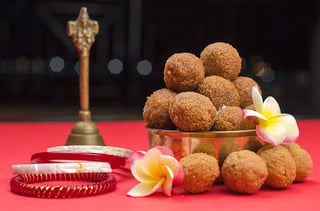 Recipe # 2: Toasted Coconut Almond Date Ladoos
Ingredients:
Date Ladoos

Toasted coconut
Almonds
If you're looking for something nutritious and tasty, you can start coating the dates with the toasted coconuts and the almonds. Did you know that the reason you are taking advantage of the dates is to replace the sweetness of adding sugar in your recipe? As the summer heat begins to sink in, this tasty treat would provide energy for your body to enjoy the fun for summer. To make your experience even better, take your ladoos to go on plastic containers for pastries or even customized plastic containers.
RELATED: Helping Your Gelato Shop Grow With Packaging Customization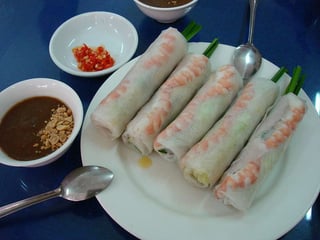 Recipe # 3: Summer Roll
Ingredients:
So, you've had enough of all the sweet treats for summer. Consider this recipe a reinvention of your usual fresh salad wrapped in rice paper. This is a part of your new summer roll collection, the only difference is that you'll want more than just one. Begin with the fresh salad you have in your local shop, or even prepare one yourself. Then, pick any of the fresh garden produce from different regions such as from California, where you can have a taste of the Napa Valley Summer Roll. You can jump into the Atlantic Ocean and take a trip to France or Italy with a distinctive Nicoise Salad and the Caprese Salad, that you can accompany in high quality Italian plastic containers if you're on the go.
All these healthy treats are perfect for the summer heat, because they help you stay energized, healthy, and refreshed.
---
Check out our full line of products by downloading our FREE catalog below: