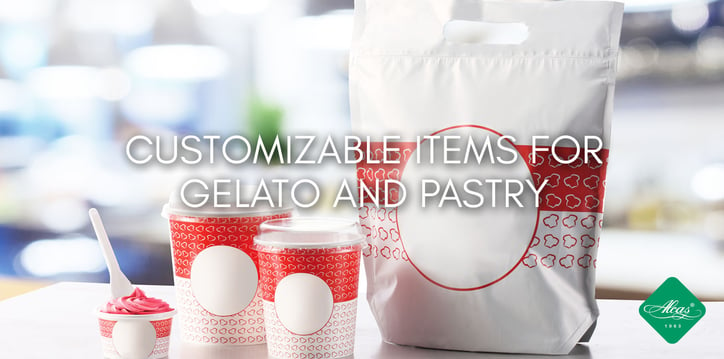 Today, we're living in a world where brand is everything and almost anything we see can make an impression on us. Good or bad. So how can your catering business, ice cream parlor, or gelateria stand out from the rest? Read our blog to learn how customizable items for gelato and pastry shops can really help your business be successful.
Alcas USA is now presenting its new and bold technological service, customizable items. Alcas offers a unique way for clients to personalize their packaging. This reduces the hassle of you trying to mass produce your brand items on your own. This will ease not only the physical effort of trying to personally create your items but it is also affordable and can effectively reduce your expenses.
We design and engineer our products completely from scratch. Our quality control team meticulously inspects each product to make sure that it meets world-class standards.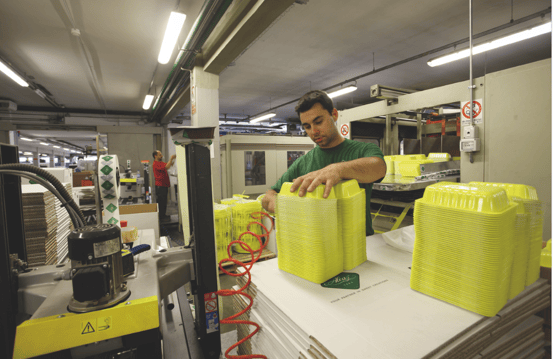 Alcas USA prides itself on our high standards of quality control. We want what is best for you and your clients, and we understand that the value of a world class item. It catches the attention of your audience, and it is more appealing to look at than a mediocre one. Each and every item goes through rigorous tests and no product is spared to ensure consistency of quality.
RELATED: Customized Plastic Containers Are a New 2018 Trend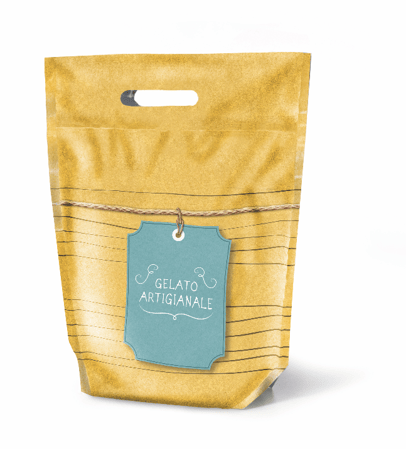 This service gives you the option of high quality, fun and colorful dessert containers that are notably customizable with your brand. These products are great for gelato dessert cups, high quality trays for pastries, labels and any other dessert or pastry container. Alcas' customizable service is highly flexible and can adapt even to the newest forms of branding.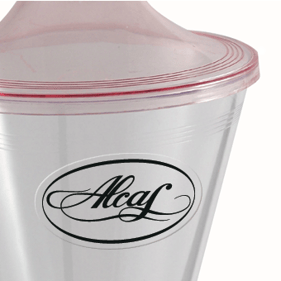 Alcas has been your choice in sweet creations for over 50 years and has created around a 1,170 products with distributors worldwide. Contact us now and see how you can get started!
LEARN MORE: HELPING YOUR GELATO SHOP GROW WITH PACKAGING CUSTOMIZATION
---
Download our FULL catalog below: