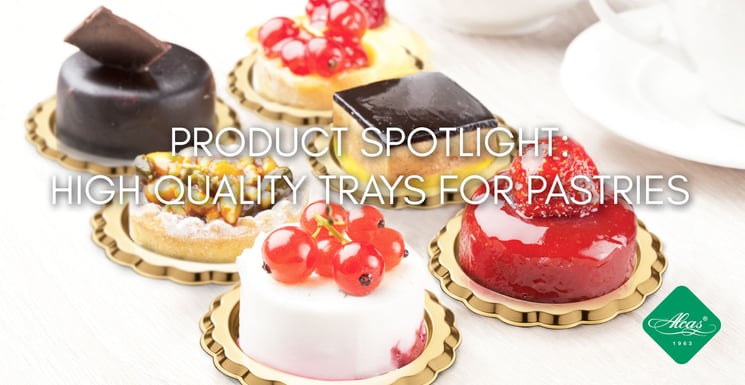 Introducing a classic gold-black collection, Alcas once again set another mile for delivering high quality trays for pastries creation. The gold collection is made up of exclusive materials with top class design and elegance. It's the perfect way to make a good first impression by placing your products in the spotlight where your customers won't be able to resist looking at them. Meanwhile, the black collection allows you to display your creations in modern and noble way. Both of these classic collections come in white and clear colors, with plain or lace trim.
Kado: Tray and Lid
Kado trays are now available with a lid. They are the perfect containers for to go desserts, or individual portion cakes. Available now in six different sizes, Kado trays are designed to be sent as gifts as they are undeniably elegant. They are now available for packing chocolates and biscuits which come in three different sizes.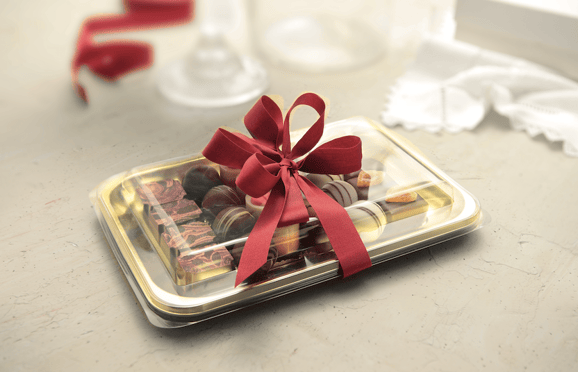 Medoro Cake Slice Box
Medoro gives you the right shape and design for cake packaging. It is elegant, functional and resistant with a practical layout for single-sliced take away boxes. It works best for both showcasing your product, and for take to go orders. The handy design allows a comfortable carrying, plus the cover has a foggy color that adds surprise to the presentation. The cover is made of thick plastic material, so it serves as excellent protection of your cake creations.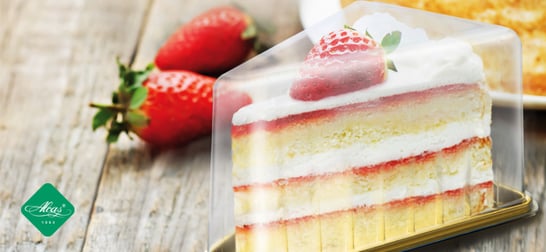 Black Medoro
Alcas brings you their newly improvised version of Black Medoro. It has an elegant and noble design that is perfect for spotlight displays. If you're offering classy, tasty delicacies and you're looking for the best way to showcase them, Black Medoro can provide you what you need through its evolution style that's especially wonderful for gelato, pastry and catering products. The available designs include Medoro NT, Mini Medoro and Medoro Rectangular.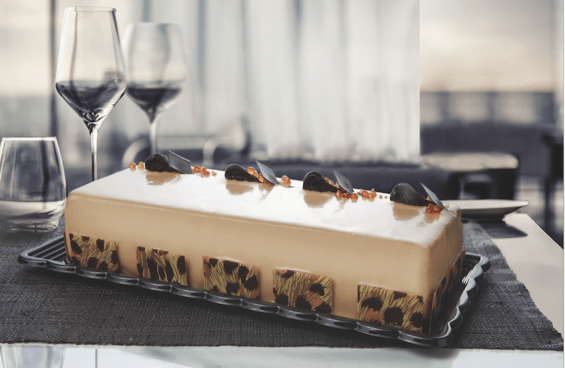 ---
Download our FULL 2017 catalog: