---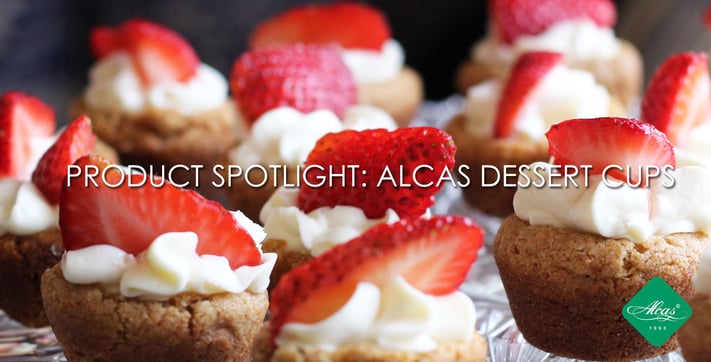 By now, you should know that food presentation is key in your gelateria or dessert shop. It's time to show off your sweet treats with Alcas' high quality, classic designs. Our dessert plastic containers include dessert cups, dessert trays, and containers with lids that are manufactured in Italy. These are guaranteed to give you a piece of Italy in your hands. Check out our product spotlight for the month, Alcas dessert cups.
---
Elegant containers for any occassion

BABÀ E SAVARIN
These practical and well-designed pleated cases are ideal for rum babà and savarin or individual serving portions. These plastic containers are easy to pile up and are ideal for takeout, ensuring all-out permeability for any kind of dipping or filling.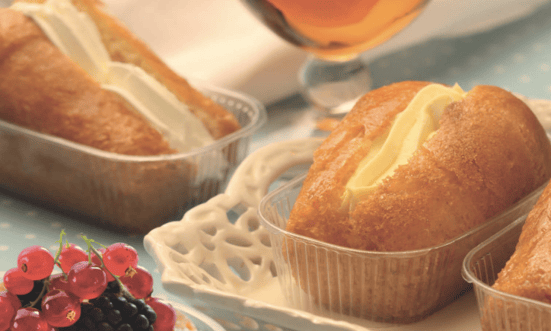 BLISTER MIGNON
These transparent high-quality plastic dessert cups are perfect for serving finger foods in catering events, or larger parties. There are many advantages in using these, such as:
Designed to make the best use of the space inside a box during shipping
Designed for maximum load according to the size of the pallet
Easy to stack
Modern way to show off your desserts behind a glass or a counter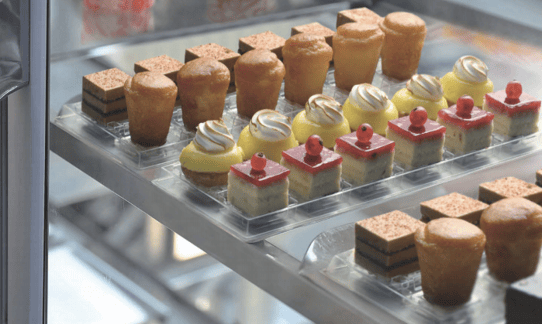 ICE CREAM CUPS
Alcas offers a large variety of designs for ice cream cups that come in different shapes and sizes. Some of the ice cream cups include: Apollo Cup, Sussana Cup, Gemini Cup, and Stefania Cup which can be customized specially for your brand. These are ideal to serve your masterpiece with style.
Susanna cup
This ice cream cup comes in three fun colors to choose from: orange, turquoise, and yellow which will fit perfectly to parties and other great events.
Gemini Cup
Let the dolce stand out as the transparency of the Gemini cup highlights the dessert itself. Rainbow layered yogurt ice cream? Delizioso! 😋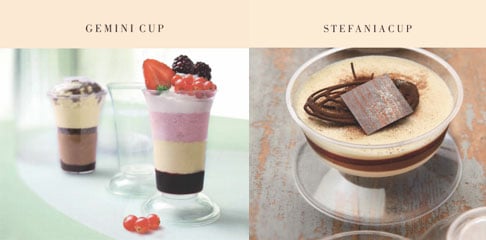 ---
Ready for more? Download our FULL catalog below: