---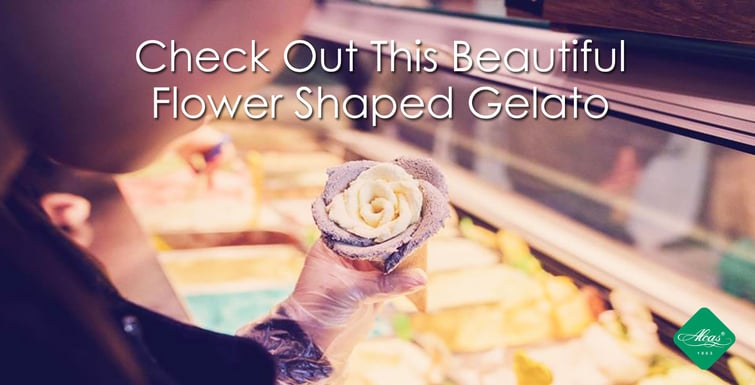 Valentine's Day is right around the corner. For V-Day, it's a tradition to exchange cards with your significant other or even with friends and family to show that you care about them. But besides giving cards and the chocolate tradition for Valentine's Day, some people like to give other types of delicious treats, or teddy bears and flowers. But what if you were able to get the best of both worlds and get 2 of those in 1? A gelato flower. Ever thought of that? Check out this beautiful flower shaped gelato in Sydney, Australia.
---
The i-Creamy store located in the beautiful land of Australia has invented a creative way to beat the heat by making these flower-shaped gelatos as fun gifts for ice cream lovers. Who would choose gelato scooped in a sugar cone or in a customized plastic container when you can have it beautifully arranged into a flower shaped gelato? These gelatos are indeed very instagrammable because of its unique design. It is very appealing to women, men and children, and works as a perfect gift.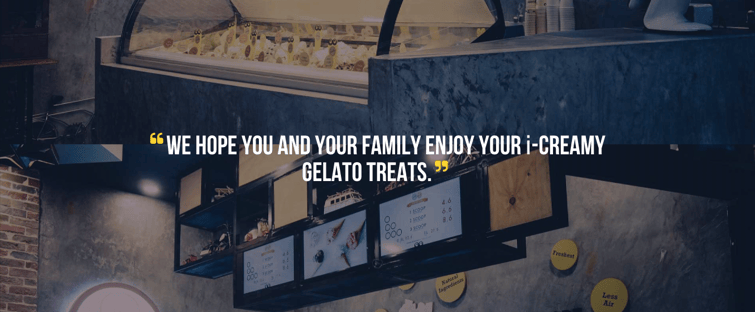 Photo Courtesy: i-Creamy Store Website
RELATED: Your Ultimage Gelato Experience
Based on the long line waiting outside i-Creamy Artisan Gelato in Sydney's Central Business District, there is no denying that this flower-shaped gelato has caught Australia's heart. Of course it takes a little more amount of time in prepping this kind of artsy creation but people from all walks of life are willing to wait in line just to take hold of this wonderful masterpiece. This nifty piece of food turned into art has made people happy and satisfied and has rapidly gone viral into social media's latest buzz.
In 2012, i-Creamy opened in the Bondi Junction suburb of Sydney. However, business partners Sasinuch Lapwongpaiboon and Pichaporn Sapsittiporn opted to transfer to the busy and lively business epicenter of the Australian metropolis in order to reach a wider scope of market from children, young professionals and seniors as well.

Photo courtesy: i-Creamy Store Facebook Page
You can tell that these two entrepreneurs had a guide before opening their gelateria because it proved to be a great idea. The wide range of unique gelato flavors and their special serving technique quickly won over fans of the frozen treat. Making it a point to offer their customers a unique gelato experience focusing mainly on the high quality and authenticity of its gelato's ingredients down to its distinctive rose design. Indeed, such business move was an excellent idea as the wide range of and their one of a kind serving technique and specially-prepared gelato flavors quickly won over fans of the frozen treat.
LEARN MORE : Fun Facts You Didn't Know About Gelato
---
Download our FULL catalog: