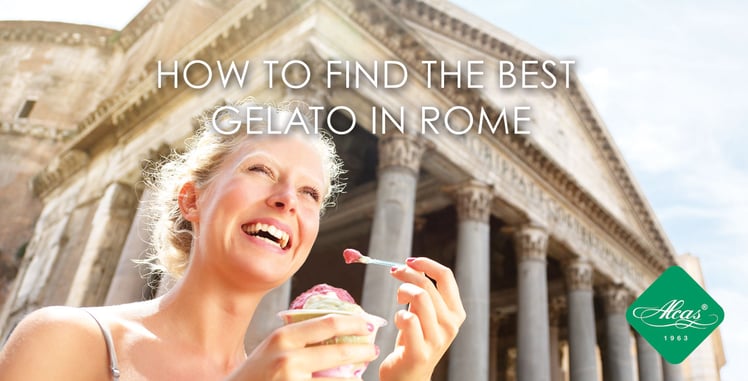 You can find amazing gelato in Italy just about anywhere. Some are good, others are excellent, and some others you can't miss at all. For those of you who have been to Rome and have experienced searching for best gelato summer flavors, you might agree with what's written here. So here are three best gelaterias and how to find the best gelato in Rome!
Great Tips:
Before you begin to find the best gelato in Rome, it's best that you learn how to spot what's fake and genuine gelato. The first tool you need to use is your eyes. You can distinguish easily the fake one by just looking at it. Do you see something that's like a mountain of bright colors or a paler one that resembles a gelato when mixed with pistachio, milk and sugar? Be careful of products that are result of mixing lots of artificial coloring. You wouldn't want that!
The next thing you do is a quick peek at the back. Find out if there's a workshop or a kitchen. It's good to know that stores with kitchens show that they are actually making gelato and not just ship them from another producer. And lastly, use your sense of taste. Ask for a sample taste of their gelato. If you're a gelato-lover, you would instantly spot the difference between the real and the fake one. So good luck!
LEARN MORE: 10 Best Gelato Covers and Where to Find Them
Venchi
Venchi is very famous for its chocolate products, but for many, it's a gelato wonderland! They serve a devilish good nougatine of a densely rich gelato flavor. Experience its caramelized hazelnut and chocolate candies gelato that's filled with intense chocolate base, coated of caramel and nicely chopped hazelnuts. Known as one of the world's best dipped cones, you can dunk your gelato in melted dark chocolate rolled in chocolate shavings. Though you have to pay an extra euro for the dipping, it's still so worth it. It's heavenly!
Gelateria del Teatro
It's easy to fall in love with Gelateria del Teatro because of its awesome and pleasantly flavored gelato. They use natural and fresh ingredients that are perfect for adventure and dairy-lovers. You would love their coconut, tartufo, and lavender white peach flavors. If you become a regular customer, they'll invite you to their exclusive free gelato tasting. That's sweet!
Fatamorgana
Getting in the habit of how to spot great gelato now? Without a doubt, you will be compelled to try another scoop of standard straciatella once you've tasted it for the first time. So does the coffee flavors. But other than those, the most thrilling thing about Fatamorgana is their riskier creations. Aside from their 100 percent natural flavors, this shop features uncommon wacky combinations of unusual fruits, spices, tea and even booze. Try their pecorino cheese with honey, chestnuts, and orange peel. You will taste the perfect balance of each flavor melting on your buds, making you forget all the sour days of your life.
So there you have it. Whether you're a first-time or a regular visitor of Rome and if you happen to be a gelato–lover at the same time, these three stores will surely bless you with a wonderful gelato experience that you will never forget all the rest of your life.
---
Download our FULL 2017 catalog:
---