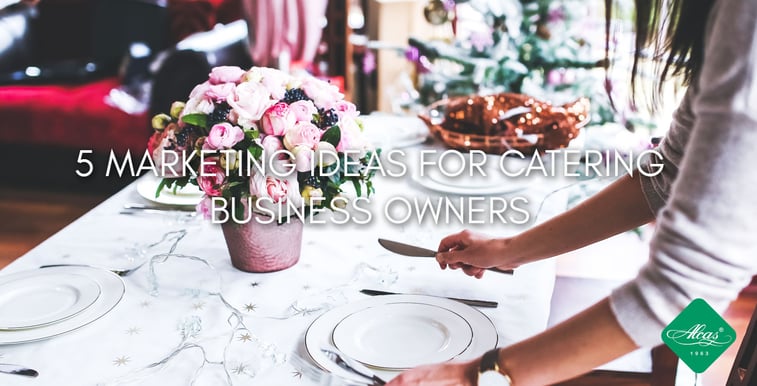 Just like any other business, starting a catering business means that you have to be creative when it comes to your business because you're competing with a hundred other caterers in your area. Food and service are not the only important business ingredient. To make your catering business stand out from the crowd, you also need to have a compelling marketing strategy for your business. This should also be a major component in the success of your business. Below is a list of 5 marketing ideas for catering business owners.
The key for having a successful catering business is to connect to people effectively. By doing this, you're finding ways on how to impress them. You might need to network with wedding planners, golf clubs, sports club and all other clubs you can think of. By creating a wide network, it is easy for you to have customers who may want to try your service. You may also need to visit businesses to introduce yourself and tell them what you can offer. Sometimes, waiting for customers may not work. You need to look for them. One tip when looking for prospective customers is to bring some food samples with you and give them a free tasting of what you can offer to them. This way they can easily decide whether your service is worth a try or not.
2. Tastings and Open Houses
This marketing strategy can be also helpful since you are trying to reach out to the corporate community through these events. Keep in mind that first impressions matter in catering! Create a small and intimate tasting to make a good impression through your exceptional food and service. If you want this as a part of your marketing strategy, you may want to make this a regular event.
3. Fairs & Farmers
There are a lot of catering businesses who are more focused on bridal parties. This should not be the case. You also need to look into other parties and industries, such as legal, architecture, financial, marketing and advertising, TV and other segments who have regular conferences and meetings that require catering services. You need to make sure you have a wide variety of food in high quality fun and colorful containers to make sure you really catch their attention.
4. Press Release
This may seem intimidating but there is no reason why small to medium companies cannot use this method to distribute information. You can start with small releases by picking and choosing a media outlet such as community bulletins, the events section of a local newspaper, culinary magazines and bridal journals. You just need to create catchy content and you should have a point-of-view of information to sell. The trick with these kind of releases is the content of your ad. Make it useful and catchy to customers.
RELATED: Best Practices for Catering Outdoor Events
5. Brand Your Catering Ride
One thing to remember: branding. It's very important for all businesses to have their own branding. You need to make sure you have a presentation for your food and menus. There should be the same level of sophistication when it comes to menus, brochures, letterheads and other prints. Create a brand image that can get you far on your business.
Something to also remember, word of mouth is really important! That is why you need to make sure you deliver the best quality to every customer you have. Create a good impression every time and you'll see how your business will climb from the top.
---
Download our FREE 2017 catalog below: