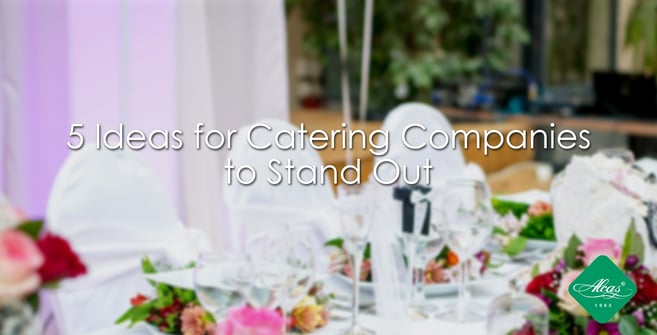 Keep in mind that owning a catering company is not just all about the food and ingredients, there are certain components in running a catering business that you should know about. Even the dessert plastic containers are important for your business to reach the top. Customers do not only grab a piece of your appetizer, but they also look at how the food is presented on the table.
---
So, you want to know how to have the best catering company? If you want your catering business to soar in the industry, here are a few ideas for catering companies to stand out. Let's start cooking!
Personal connection
Believe it or not, this is the key to success. Although you may find ways to impress your customers and your prospects, you have to know that creating a bond between them allows you to create a strong foundation for your business. Begin to have a personal connection with the wedding planners, bridal shops, golf clubs, sports clubs, and a lot more in your area. Make sure you have a website or a catalog to show your dessert containers, gelato cups or pastry containers to potential clients who are interested.
Consider them the lifeblood of your business. Without them, it would be difficult to keep going. In other words, suggesting your business brings you to a step closer to success. Other than having delicious food, the moment you connect with local business it enables you to be at the top.
RELATED: Does Food Packaging Affect Taste?
free tastes and open house
Prepare your best pastry packaging for a delicious free taste and open house. This is a great way to show off your desserts and finger foods. Putting up a business is about getting your customer's trust. As you provide them a free taste of what they will be having for their party, you have proven to them how great your business is. On the other hand, open house exposes your business to the market.
FAIR ENOUGH
Everybody knows the purpose of fairs. It allows business entrepreneurs to showcase the food (or services) offered. Catering business is one of those businesses that requires good marketing skills to maintain. Fairs enables your business to be known and have an opportunity to have a potential customer turn his eyes on the services you offer. Remember that the decoration of your tables are important in your client's decision to choose you or the competition. Showcase the beauty of your high-quality plastic containers, whether they're for pastries or gelato.
PRESS RELEASE
One of the most effective marketing strategies there is is having a press release. In fact, this isn't just true to the catering services, but to other businesses as well. Creating an ad no matter the form will always be as effective as how you expect them to be.
LEARN MORE: Helping Your Gelato Shop Grow With Packaging Customization
BRANDING
Branding is the most important part in marketing your business. Make sure you have a unique name, not to mention an inviting logo that would attract more customers to your business. Remember, there are quite a number of catering services in the market today. Your goal is to be distinctive and different than the rest.
---
Click below to download our FULL Catalog!