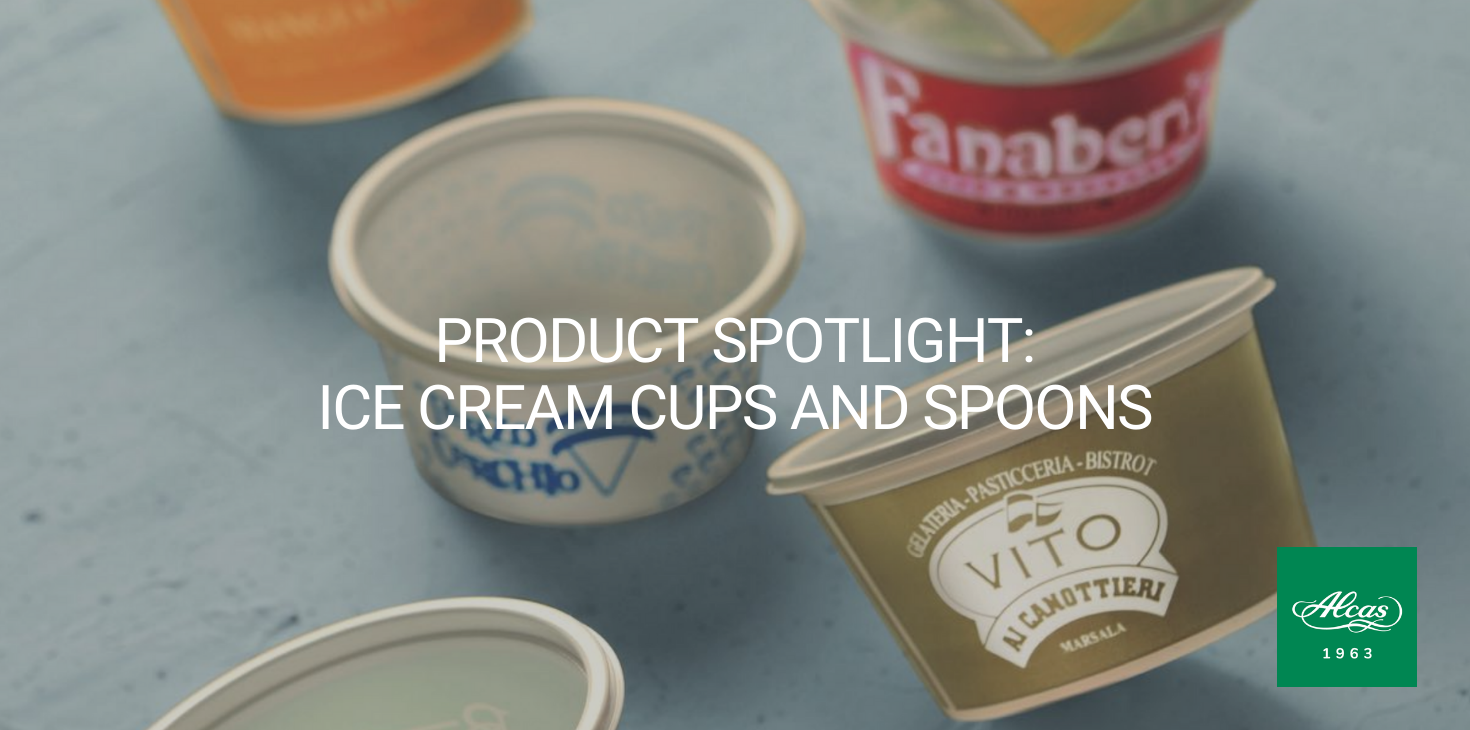 Alcas has always been excellent in providing you with appealing and unique ice cream containers and accessories. We offer beautiful designs, plus the quality and handiness of the containers. We guarantee you that your ice cream products are truly well care of.


---
Typo is a multicolored collection for your ice cream parlor, suitable to meet any requirement. With Typo, Alcas offers you the opportunity to strengthen more your brand through customization. Customized plastic containers is a trend, and thanks to Typo, you can now add your brand's message and logo on the attractive container designs.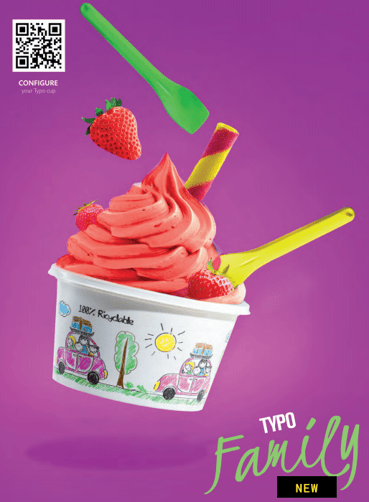 Why choose Typo?
With Typo, there's no limit to your orders. You can order as much as you need and carry out your re-orders during the season. Typo containers will help you be save with space, exactly 50% in volume compared to other containers.
Print your brand on your cups!
Who doesn't love colorful ice cream cups and spoons for ice cream? Alcas offers you wide choices of templates, therefore allowing you to match the designs with your brand. Let it be traditional, elegant or just for fun, the choice is yours! Get creative and let the world know what message you are trying to convey.
RELATED: Nutritional Facts of Gelato and Ice Cream
Unleash your star potential with customized Alcas containers!
With Alcas, your cups and spoons will not just be containers and accessories for your ice cream, but also helpful branding items. This customization will help you create unique and captivating layout that's fit for your brand. Unleash your star potential with Typo as it expresses your brand's personality and adds value to your ice cream.
LEARN MORE: Marketing Tips For Your Ice Cream Parlor
Experience The Coolest Scoop!
This Scoop is not just an ordinary scoop ice cream container. Unlike the traditional aesthetic, Scoop offers you a square-ish look for an easy-to-fill feature. Its elegant polka dot texture adds an enticing feel as it plays contrast with the transparent bottom. And because it is from the latest generation of plastic material, it is soft and pleasant when you hold it, giving you a more delightful ice cream experience.
---
Download our FULL 2020 catalog: