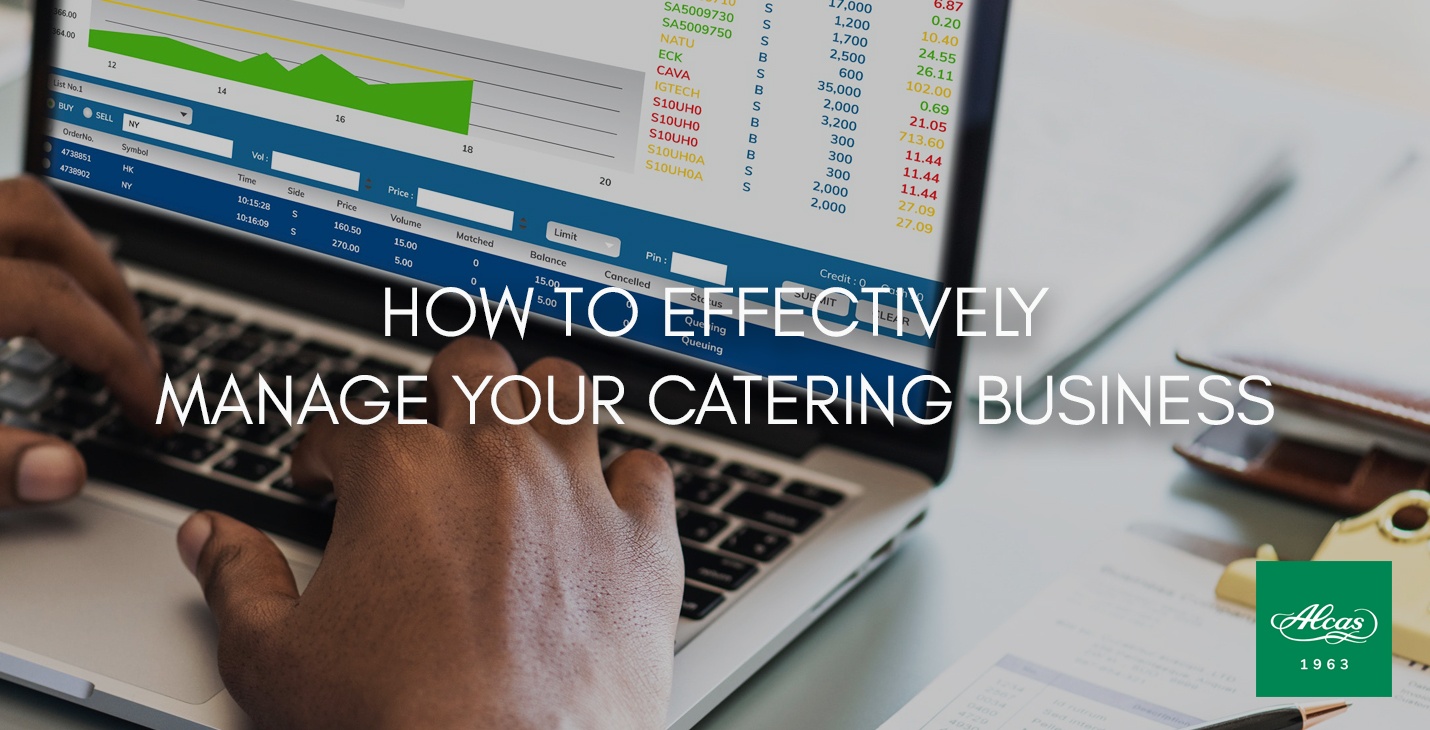 Running a successful catering business goes beyond wonderful food and rental inventory. It also requires the correct business management skills, organization, and being prepared for whatever challenges that will come. It will definitely become stressful trying to make sure that everything goes perfectly as planned. But we'll make it easy for you. We listed the best tips to effectively manage your catering business.
Plan Ahead
They say time is your best friend when it comes to a catering business. In order to make sure you have a successful catering event, get as close as you can to a final headcount, even a week before the event and start scoping out your catering options as soon as you can. You also need to take note of the client's demands the earliest possible for you to meet their expectations.
Identify Your Audience
Set a meeting with the client and list all the necessary information that is relevant to the event. You need to know the type of event the client wants and whether it is a formal or informal one. It is important to check your attendee list and ask about all the dietary requirements for each of them, especially for intimate meetings where certain expectations should be met. You may need to know whether you need your food to be kosher, gluten-free, or just plain healthy to eliminate complaints during the event.
LEARN MORE: SERVING ALCOHOL IN YOUR CATERING BUSINESS
Know Your Caterer
Identify your preferred restaurant where you're going to order from and make sure to communicate all additional requirements needed directly to your catering staff. It's important to be very clear about all the instructions to reduce errors when it comes to the food being served for the event. Provide a variety of menu options that is best when serving a specific type of crowd. Anyone planning an event offering several choices is a safe bet so that all guests will be pleased with what is available. Always take note that when it comes to event planning, the food is an item that is high on the priority list, which makes it an important part of the event.
RELATED: TIPS FOR PLANNING THE PERFECT SUMMER WEDDING
Create a Budget
It's very important that you learn how to budget your catering business. You need to control who can order, when, and how much. This is to avoid the shooting of expenses once the event is over. This is also important in closing a deal with the caterer since there are unexpected costs people forget to consider when catering an event and this should not be missed out. A budget will help you determine everything from the menu items to the amount of time the caterer should stay at the event.
Rent Catering Equipment
One thing to remember is that you don't have to buy everything that is needed right away. The best part about having a catering business is that everything you need can be rented. However, make sure you invoice the client for all the rentals needed. This can slowly build your inventory through time.
---
DOWNLOAD OUR FULL CATALOG BELOW: