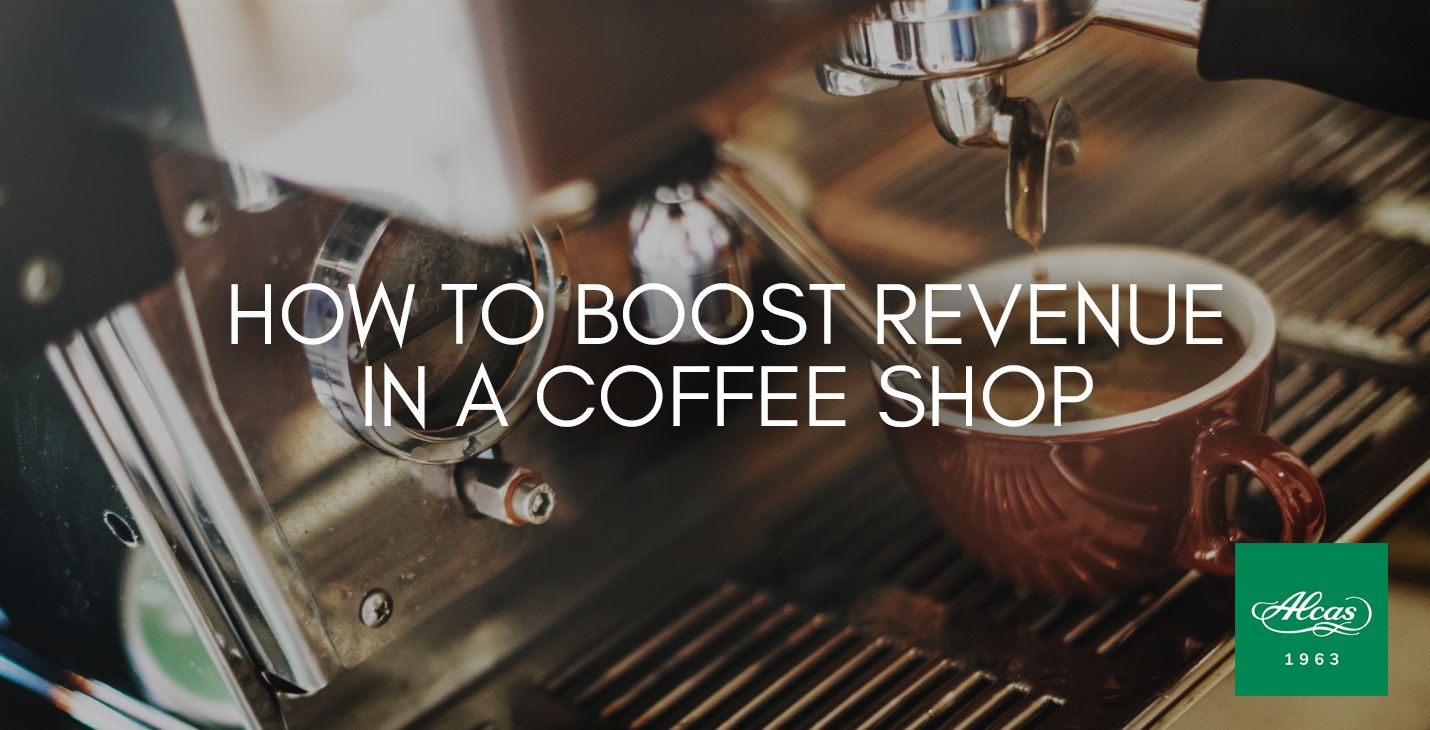 Coffee is one of the most lucrative businesses as to date. A person consumes an average of 3 cups of coffee a day. It is the most requested drink from morning even to the late hours of the night, especially for late night college student and late night shift workers. When running a coffee shop, the challenge is the intense competition in the industry and the high operational costs. That's why we're willing to share some tips and tricks on how to boost revenue in a coffee shop

Quality
The quality and grade of your coffee will define your reputation. People will know if your coffee is good, because maybe some of your clients have gone to one of the best coffee shops in America. You should aim for consistently good coffee that leaves customers wanting more. Good coffee will attract more people and create loyal clients.
RELATED: HOW TO CHOOSE THE BEST CUPS FOR YOUR COFFEE SHOP
Locale
The location of your café will also define the quality and quantity of your customers. The best factors to consider are accessibility and ambiance. This means how close it is to most people, people and how your coffee shop blends in where it is. You should know define your target market, are you serving mostly student, blue-collar workers, or high class businessmen? This is important so you can adjust your style accordingly.
Branding and Identity
You may know your way around coffee but personality is everything in this industry. You can't just open a coffee shop and sell generic coffee. To a lot of customers, you'll come off as basic and boring. You should understand what kind of shop you are and establish a theme or unique style. This will distinguish you from all the other coffee shops and give yourself a worthy brand with your name.
Artistry of Latte
We can't deny the novelty and trend that latte art has created. You should invest a bit of resource in training your baristas in this. People are easily drawn to anything beautiful and those Instagram snaps of your latte art might even boost your shop's popularity.
Discount cards
Nothing else feels more engaging than a person thinking they can somehow save money through discounts. A fun and creative marketing idea for your coffee shop is to invest in creating stable discount cards. An effective card may can boosts sales in the long run. Customers will be compelled to keep coming back thinking that could complete X amount of stamps to get that free upgrade or extra whip. They may think they're beating your system but in fact, you're creating a loyal following of customers.
---
Download our FULL catalog below: