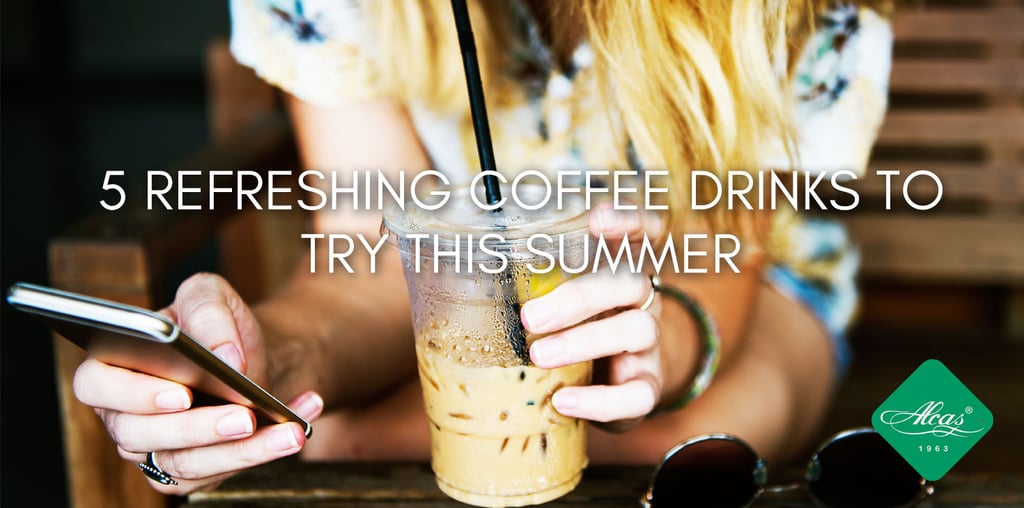 Every summer is hotter than the year before, that's why people seek comfort from cold drinks with ice cubes floating in the cup. In addition to the classic iced coffee you're familiar with, here are other iced coffee choices for a summer of caffeinated love. Make sure to try these refreshing coffee drinks to cool you off!
Toddy
Even Starbucks today is adopting iced coffee in their menu. They're trying to perfect the cold brew, together with other known coffee shops from LA to New York. One of the best iced coffees you can experience is toddy. The key to its unfailing flavor is that you let it sit in an almost French press style and in cold water for 24 hours. The outcome is an incredibly smooth, strong coffee that you'll certainly love!
Thai Coffee
Sugar addicts now have a new coffee buddy because Thai coffee is here to grant them a sweet flavor drink. Although it's not the best choice for an everyday coffee rotation, it's absolutely one to add to the weekly refreshment list.
Thai coffee is brewed doubly strong to fend off the occurrence of diluted coffee flavor. Then, it is cut with half cardamom, and poured on with a healthy amount of sugar. It's a great choice when you wake up in the morning feeling hot and groggy. Your customers will love this combination, especially if you choose to serve it in the best coffee cups.
New Orleans Iced Coffee
Nobody understands the struggle of a hot and humid summer day better than our friends in New Orleans. This is why they prove to be a good source of refreshing ideas with regard to summer cold drinks. As a matter of fact, they also have a New Orleans iced coffee. Theirs is fairly similar to toddy because they brew it cold. The main difference is that it's blended as a concentrate and is mixed with a little homemade syrup resulting to a sweet, strong and very delicious flavor!
Iced Cappuccino
People call it "a milk frother", this iced cappuccino is a noteworthy drink that can be bought inexpensively on Amazon. Cappuccino, as every coffee lover knows it, is a combination of espresso and milk. Usually the milk has a fairly dry and foamy texture. With this type of iced coffee, you use the frother to whip up lightly heated milk, and then serve it with a generous amount of ice. Once it cools off, mix it with a shot of espresso and it's done! No need for syrup. Don't forget to serve your delicious creation in Alcas' high quality coffe styrofoam cups.
Iced Dirty Chai
Also known as chai bomb, dirty chai is the perfect substitute when you are not in the mood for strong coffee. It is a mixture of milk and some chai concentrate, added in a shot of espresso and ice. It's a sweet, milky and a bit spicy drink to give you a flavor you've never experienced before.
Iced Irish Coffee
It's time for you to reveal the mystery behind iced Irish coffee – a drink intended only for adults, and to be enjoyed very responsibly. When you're trying to create a great brunch spread, choose from one of the mentioned coffee choices above, and sweeten it with a small amount of Bailey's Irish cream. That's how you do it!
---
Download our FULL 2017 catalog: