---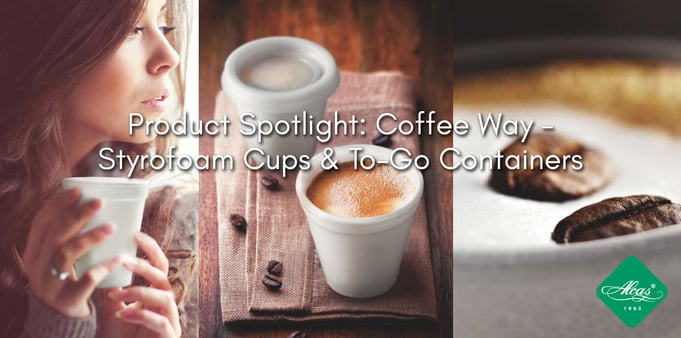 Coffee Way is the product line of styfoam cups designed and manufactured by Alcas for coffee shops and any type of hot drink. They are convenient and functional, and a great way to take hot drinks on the go. Our product line also includes styroam cups (small, medium, and large), and paper spoons. As a bonus, our Coffee Way line is available for Alcas Lab customization. This is a great way to make your shop stand out from the rest. Learn about our product spotlight for the week: Coffee Way, our collection of styrofoam coffee cups, and to-go coffee containers.
---
Presenting… Coffee Way
There are different kinds of cups for hot and cold drinks in the restaurant industry nowadays. With so many options, it may be hard to pick which is is best, and there are a lot of other factors you have to consider. Sure, having high-quality materials and beautiful design matter, but you have to think about the purpose of these containers.
RELATED: How Will Your Shop Benefit from Disposable Food Containers?
As a coffee shop owner, you want to make sure that when your clients leave your shop, they love it, remember it, and return for more. For your client to leave your coffee shop with a cup in their hands matters a lot to the coffee shop entrepreneur. So you want to make sure that you have a useful and properly designed to-go container for their hot drinks. It's uncomfortable for your guests to be caring more than 1 cup of coffee in their hands.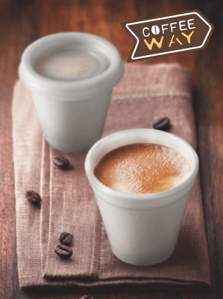 That's why we present you Coffee Way - our convenient and functional to-go containers for hot drinks (available for 2 and 4 cups).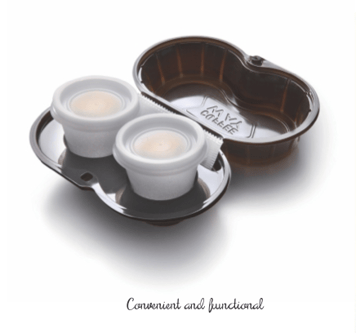 Practicality and quality: this is what defines and distinguishes the materials and designs of these cups. Coffee Way is perfect for your clients to enjoy their coffee, cappuccino, and any other hot drink whenever they desire.
LEARN MORE: Why Buying Wholesale Plastic Containers is Better
so, WHY PURCHASE COFFEE WAY?
Practicality
Keep in mind that your coffee shop is an investment. You have to have the right supplies to keep your product fresh and convenient for your customers. Some owner may not care whether or not the quality is good or if the cost is high. But to succeed, you have to learn how to weigh things. Being practical means the amount of dollars you spent in are worth it.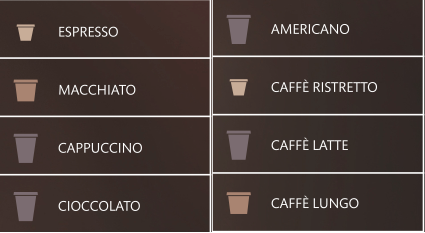 Quality
Having high-quality cups at your coffee shop made of safe and reliable materials is essential. You have to make sure that the cups you purchase do not leak and can hold up to a certain degree of temperature.
---
Download our FULL catalog: