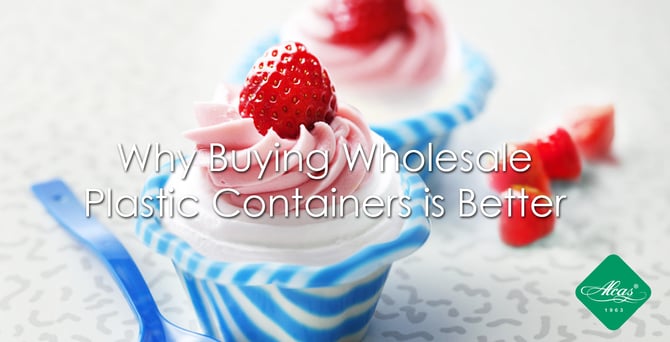 The decision of purchasing wholesale plastic containers will always depend on a number of factors, mainly quantity, quality, and price. There are instances where you buy in large quantities due to minimum requirements. But as a Director of Purchasing, you have to think of the benefits between buying either small quantities, or wholesale. Consider which has the least cost, yet works better without incrementing the cost to the end consumer. It's all about choosing the best plastic container supply company with the most affordable cheap wholesale rates. Read on to find out why buying wholesale plastic containers is better.
---
better RATES
There is a huge difference between purchasing retail and the wholesale rates. Not just with plastic containers, but also for most products. It is wise to purchase them in bulk becuase you'll save yourself time and money. Purchasing Directors know how to choose and prefer on two important things: quality and price. If wholesale is an option, this is what you should choose.
LEARN MORE: Customized Plastic Containers is a New Trend
READY
Most of the time, wholesale products are packaged and ready to be shipped. No one has time to wait for the product to arrive later, especially if you need it now. With wholesale you don't have to worry about no stock products. Time is precious and in the industry, every second counts.
QUALITY
Quality matters the most. Choosing quality over anything else is the best move a Purchasing Director can make. Keep in mind that these containers, cups, and trays are the first things the gelato or pastry shop customers will see. There is no room for mistake to make a good first impression.
LEARN MORE: How to Have the Best Catering Company

VARIETY OF CHOICES
One of the reasons Purchasing Directors buy wholesale plastic containers from Alcas is because we offer high-quality cups and containers made from the best material. No matter what your item is, we have a wide variety of choices for you to choose from. If you need coffee cups, ice cream or gelato cups, finger foods containers, or customizable items, we have it all.
---
Download our free catalog with our FULL line of products: