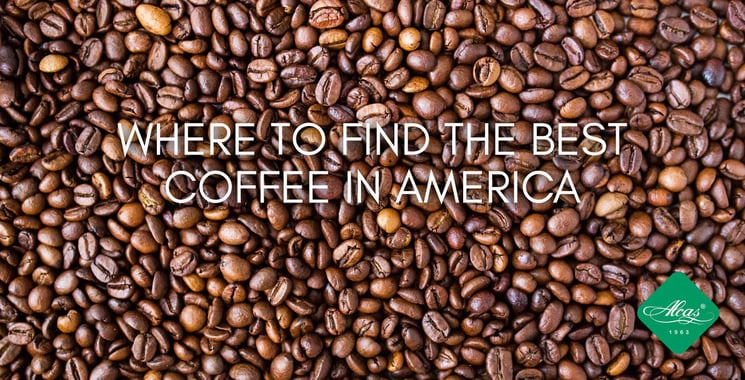 Delicious coffee is a MUST! There may be quite a number of delicious coffee shops that are found all over the country, but today we're showing you where to find the best coffee in America.
#3: Blue Bottle Coffee Co., San Francisco
Down the alleys of the Valley of Hayes, you will find your way to this coffee shop to enjoy a delicious latte. Days without your coffee in the morning may not be complete. Ah, the sweet smell of those beans to jump start your day. Roaster James Freeman feels that people deserve more than just a hazelnut latte. Blue Bottle Coffee serves with a balance - certifiably and traditionally organic.
RELATED: How to Choose the Best Cups for Your Coffee Shop
#2: Intelligentsia Coffee Roasters, Chicago
On to our second on the list is this distinctive Roaster, Intelligentsia where they grow the beans themselves in order to create a special coffee for their customers. They got rid of the tables for two and turned it into one big table for one. They believe that talking over coffee is a perfect combination. Locals and even tourists meet at Intelligentsia not just to have a meeting, but to have a good time with everyone's presence, talking, and simply enjoying their coffee.
#1: Zingerman's Coffee Co., Ann Arbor, Michigan
The experts in making coffee are in Michigan, specifically in Ann Arbor. Blending the best coffee is no joke. It needs expertise and a wide knowledge on the beans as you roast and heat them to make a more than an average cup of Joe. Don't forget to pair this with a nutmeg-spiced doughnut rolled in Muscovado brown sugarotherwise.
So now you know, the best coffee in America may just be right around the corner waiting for you! Latte, dark, strong, espresso, or any blend, these shops are looking for that "more than average" cup of Joe. You don't need to grow your seeds, ground, and cook. In addition, blending your coffee is like designing a house.
---
Download our FULL 2017 catalog: