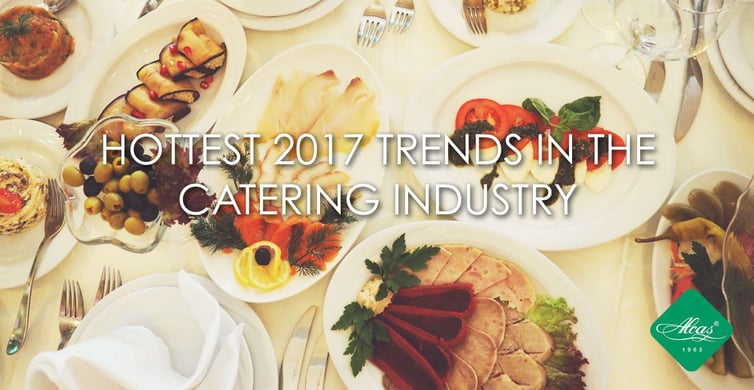 In a big event, food serves as a refueling station for your guests. But the food served at the event can either make or break an experience for attendees, depending on how you deliver your service. If you wish to step up your game and have a successful catering business, here are the hottest 2017 trends in the catering industry.
The culinary trends change over time. The taste of the delegates are evolving and preferences are shifting. For the purpose of experiential events, they ask for a lot more than dietary foods and healthy meal options. The fact that food plays an important role in the event has been the primary focus of those who are in the catering industry.
Serve Local
Most businesses today are focusing on preparing regional specialties without knowing that local is receiving more attention. Guests today are more interested in local farm produce, asking questions about where the meat comes from, where fishes are caught or what vegetables are used in the dish. There seems to be pride in eating local and when you allow these guests experience a home-grown seasonal menu, they will be satisfied.
Serve Local Wine and Craft Beer
Playing local is more than just serving meat and fish. It also extended to serving local estate wines and regional craft beers. So start serving local, not only the food that you serve, but also your beverages so that your guests will be exposed to local traditions. Give them a true taste of local's culture and hospitality. Surely, they will have lasting memories with your event.
Go For Healthy and Sustainable Food
The demand for healthy and sustainable menu items today is rapidly increasing, especially those which are fairly traded, seasonal, organic and food that is not processed. Monitor the condition of your fruits on your menu, and work on the imperfect ones so that they will not be thrown out. Also consider donating your event's leftovers to your nearest local food bank. This is considered another good option because it does not only reduce food waste, but it also shows support to social good. To be completetly environmental concious, try Alcas' biodegradable products.
Embrace Prepared Portable Food
Table service is not a questionable activity in an event, yet to deliver a better customer experience, you might consider serving prepared portable food. This is becoming a trend because guests nowadays want the flexibility of grabbing quick finger food. If you're going to take this route, make sure you have essential catering supplies you may need. With short time given to mingle and introduce themselves to potential clients, people try to get spend a little time on waiting for food to be served.
Add a Twist to Comfort Food
It's often expected that comfort food, such as wraps and sandwiches, are to be served. They are the traditional menu and everyone's favorite. But today, caterers are starting to pair these comfort food items with unexpected flavors like grilled apricots, blackberries, mascarpone cheese and honey. The easiest way to make people remember you and make your catering business stand out is when you add some twists like exciting combinations to your meals.
---
Download our FULL 2017 catalog below: