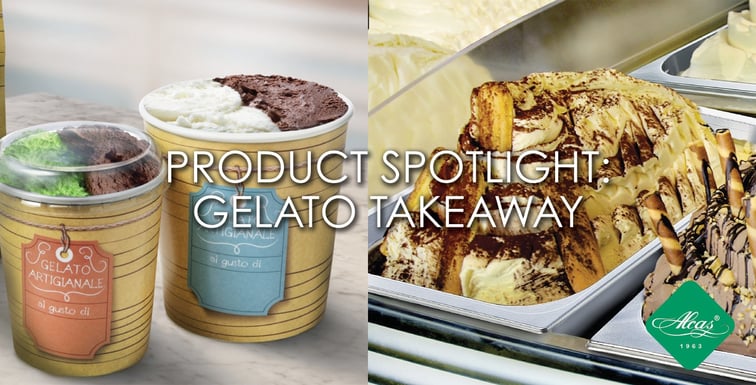 Our Gelato Takeaway collection is essential for gelaterias, ice cream parlors, and even catering events. This multicolored collection for your ice cream parlor is suitable to meet any requirement. Wondering how to make your gelateria stand out from the rest? Check out our high-quality gelato collection below.
---
The Gelato Takeaway collection includes ice cream jars, ice bags, containers with lids, and styrofoam containers.
Ice Cream Jars comes in two containers, 500 count and 1000 count, which you can use for gelato or ice cream. They come in different sizes according to your customer's needs. These Ice Cream Jars can also be customized with your brand's logo or name.

Gelato Takeaway - Ice Cream Jars
Ice Bag are best and suitable for food if you're taking it to-go. The ldpe film was put to test condition and made it suitable to be used in contact with aqueous, acidic, and oily food. And yes, these are also reusable.

Gelato Takeaway - Ice Bags
Ice Cream Tubs comes in different sizes and colors for your gelateria. These come in white, gray, and metallic gray with transparent lids. There's also thick ice cream tubs for heavy duty storage.
Yeti, your isothermal container. The PERFECT container for gelato or ice cream. Yeti is a Styrofoam container designed with functionality to satisfy the needs of any ice cream parlor shop or gelateria.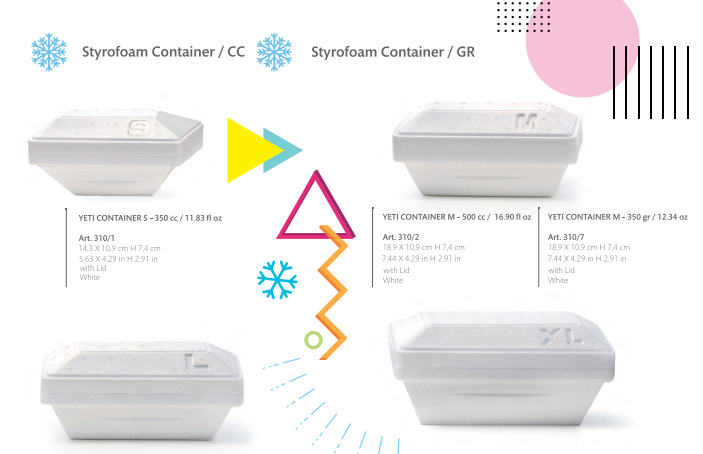 These containers were revised in shape and materials, adding more resistance, ensuring excellent thermic insulation.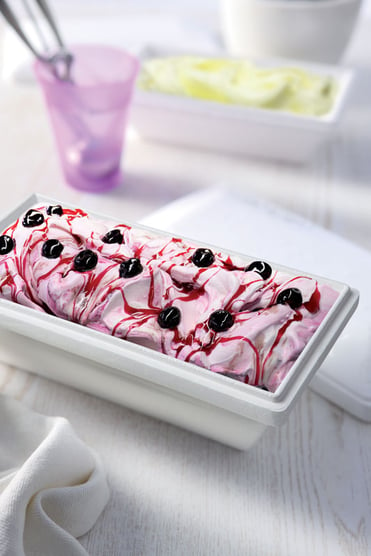 So, what are you waiting for? Customize your brand with Alcas and bring out many ideas for a fresh goodness.
---
Download our FULL 2017 catalog: