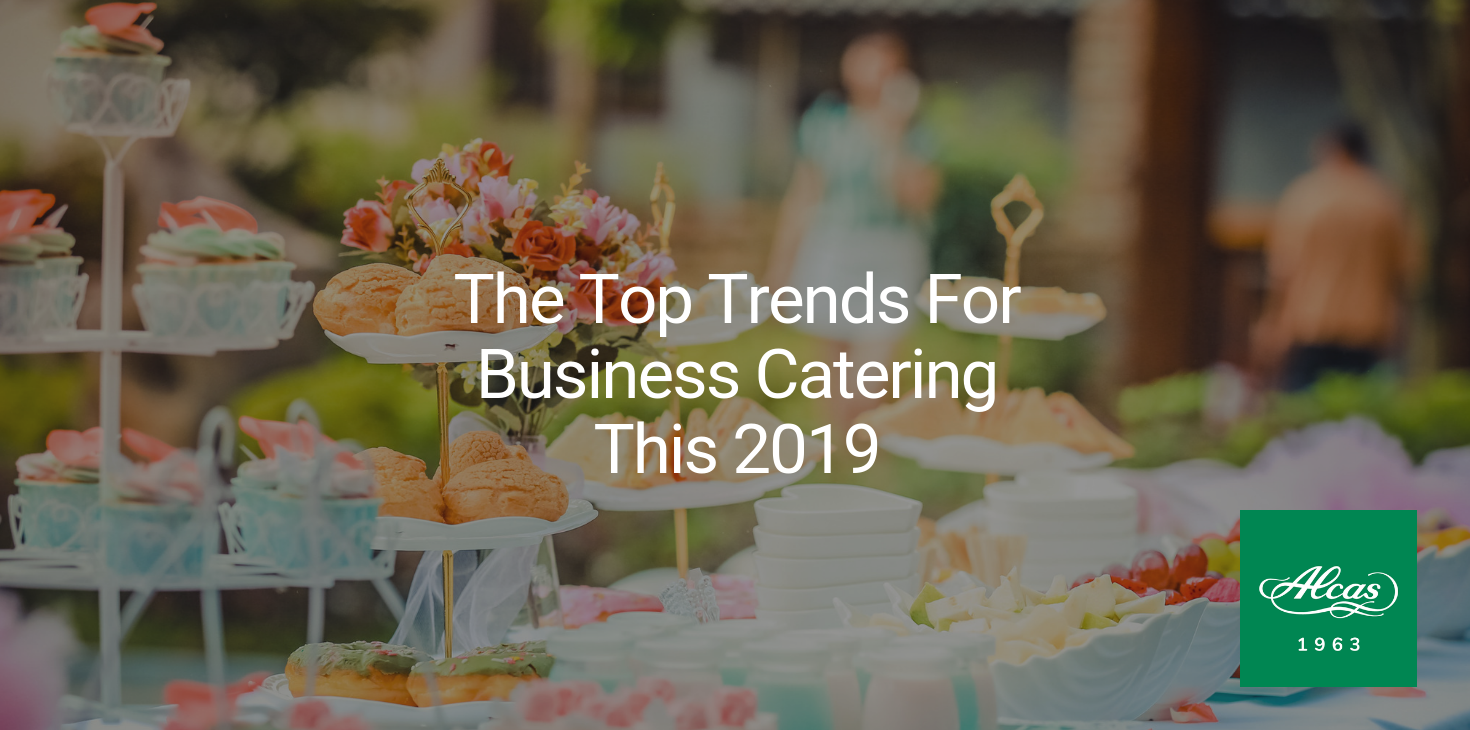 Catering for important corporate events or meetings can be a challenge. It can create an impression on how well people enjoy them so it should be as good and up-to-date as possible in order for everything to succeed. The fact is that most people are not interested in pre-determined buffets or basic selections. They want something that feels like comfort food and invokes a more casual atmosphere so they worry less on what they should eat and focus more on enjoying. This is why it is also very important to stay ahead of the times and be aware of what the latest catering trends are.
Healthy Living
With how advance our understanding and technology for health has become, people are now more aware of what they put in their body and are more inclined to opt for healthier options than any other. There is nothing more effective than giving the people what they crave for. This also gives them all a bit more lee way to overindulge when they already know it's all healthy for them. This is why there is a steady increase in demand for more diverse caterers.
Bacon Craze
Bacon was, is, and will continue to be a very sought after food. It will always be part of a menu no matter what. It isn't just about the taste alone but the versatility it actually has. Bacon can actually be incorporated to almost everything in creative ways. It is a bit of indulgence without leaving your guests feeling guilty and limiting it to healthier doses. Bacon is an American favorite that everyone loves.
Miniature Desserts
It may seem better to go all out with the desserts but in actuality, smaller desserts are more appropriate for business gatherings. A cake may taste delicious but it's not something easy to carry while dancing and moving around. This is why bite-sized food is more suited for this kind of situation. People will obviously want to enjoy as much as possible but they also don't want to be hassled or even overwhelmed.
Aesthetically Delicious
Like any first impression, appearance is crucial. You may have the most delicious catering course but if it doesn't look appealing, it will not succeed. The look is what gets their attention and draws interest to invite them to indulge. Aesthetics leaves a mark and creates an enjoyable moment for everyone. It makes the whole catering experience as unforgettable as it can get.
Elite Selections
You should always be ahead of the competition and you can make sure of this by producing the best food you can. This means setting the prime-cut meats, fresh seafood and finest wines you can get a hold of. The fact is that high-end fine dining is becoming a regular staple and people are starting to look for it more. This growing request for the more upscale selections means that caterers should be more flexible and creative to stay ahead of their competition.
---
DOWNLOAD OUR FULL CATALOG BELOW