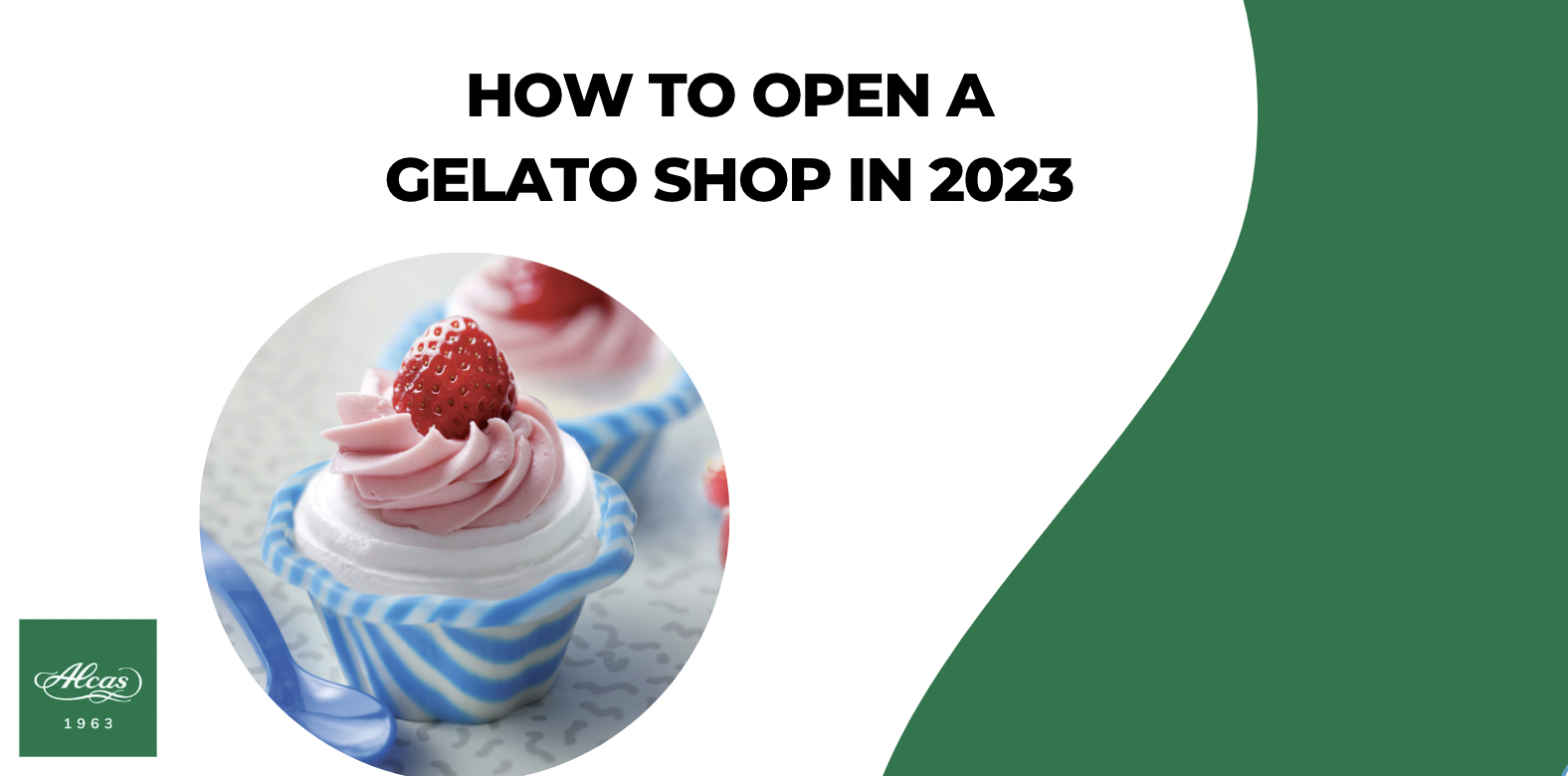 There's nothing quite like a scoop of gelato on a hot day, and if you're thinking about bringing that joy to others by opening your own gelato shop in 2023, you're in the right place. This blog will guide you through the necessary steps to embark on this delightful journey, featuring our high quality ice cream and gelato cups and spoon collections.
First of all, it's essential to conduct market research to understand your potential customers, competition, and the local demand for gelato. Understanding the market landscape can help you identify gaps and opportunities that could make your gelato shop a unique destination.
Once you've gathered insights, develop a comprehensive business plan. This should outline your business structure, budget, marketing and sales strategy, and projected financials. A well-drafted business plan not only helps you stay organized and focused but also assists in securing funding or investors if needed.
Next, find the perfect location for your gelato shop. Look for a spot with good foot traffic, visibility, and accessibility. The location plays a significant role in the success of your business, so choose wisely!
Now, let's talk about equipment and supplies. You'll need a gelato machine, display cases, freezers, and other kitchen essentials. Moreover, presenting your delicious gelato in high-quality cups and spoons enhances the customer experience. That's where our collections come into play. Our ice cream cup and spoon collections offer a variety of styles and sizes that can add a touch of elegance to your gelato servings.

The Scoop Cup - This lively and unique cup stands out with its original square shape, providing a modern twist to traditional round gelato cups. Available in a variety of vibrant colors and sizes, these cups not only make your gelato servings look more enticing but also cater to different customer preferences.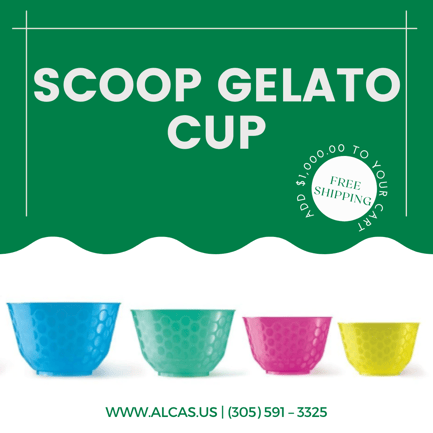 The BioCompostable PLA Cups - If you're passionate about reducing your environmental footprint, these cups are an excellent option. Made from Polylactic Acid (PLA), a renewable plant-based material, these cups are fully compostable under commercial composting conditions. They offer the same clarity and durability as traditional plastic cups but with a significantly lower environmental impact. By choosing these cups, you're not just serving delicious gelato; you're also serving a commitment to sustainability.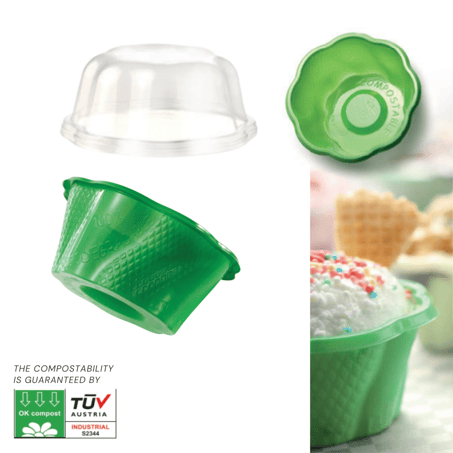 The Typo Cup – This cup boasts of a unique, modern design that adds a fun and captivating look to your servings. These cups are not only visually appealing but also durable, making them a great choice for both in-store and takeaway orders. Add your brand's message and logo to enhance the presentation of your gelato or ice cream, making it even more enjoyable and memorable for your customers.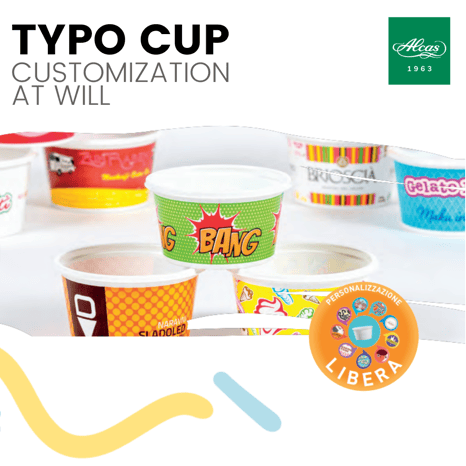 Here in Alcas, we offer a diverse range of spoons that perfectly complement our cup collections, enhancing the overall
dessert experience.
The Sundae Spoon is a classic choice for ice cream and gelato shops. Designed with a long handle and a sturdy scoop, it's perfect for digging into tall sundae cups. It's simple yet functional design ensures a comfortable grip and easy use, making every bite of your delicious dessert a delight.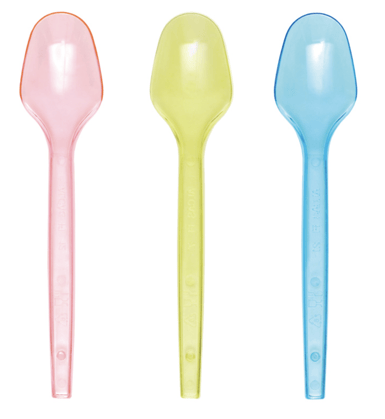 The Pastel Colored Ice Cream Spoon is sure to bring a pop of color to your servings. Available in an assortment of soft pastel shades, these spoons add a fun and playful touch to your desserts. They are durable, lightweight, and ergonomically designed for customer comfort. Plus, they're versatile enough to be used with a variety of desserts beyond just ice cream.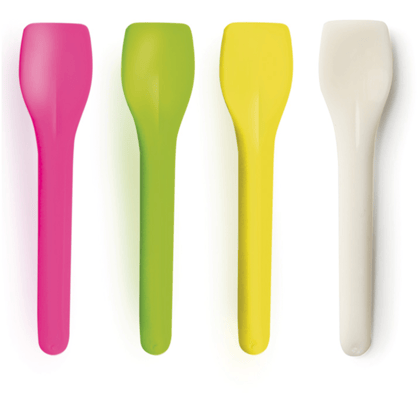 The BioCompostable PLA Sundae Spoon is an excellent option for environmentally conscious businesses. Made from plant-based Polylactic Acid (PLA), these spoons are fully compostable under commercial composting conditions. Despite being eco-friendly, they don't compromise on functionality or aesthetics. These spoons maintain the robustness required for enjoying a sundae and come in a sophisticated cream color that suits any dessert presentation.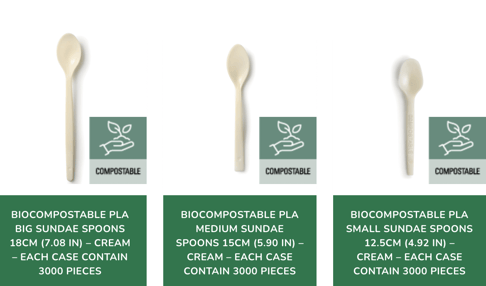 One of the key differentiators of a successful gelato shop is the quality of its gelato. Invest time in perfecting your gelato recipe or consider sourcing from a reputable supplier. Remember, consistency is key – ensuring that each scoop tastes as fantastic as the last will keep customers coming back.
Next, focus on creating an inviting ambiance. Your shop's design and decor should reflect your brand's personality. A clean, comfortable, and aesthetically pleasing space can turn first-time visitors into regular customers.
Now, onto one of the most crucial steps: getting the word out. Implement a robust marketing strategy to attract customers. This could include social media marketing, local SEO, partnerships with local businesses, and hosting grand opening events.
Lastly, ensure you have all the necessary licenses and permits to operate legally. This includes a business license, food handler's permit, and health department permit. It's advisable to consult with a legal expert to understand all the regulatory requirements.
Opening a gelato shop in 2023 may seem daunting, but with careful planning, passion, and the right supplies like Alcas USA's cups and spoons, you can turn your dream into a sweet reality.
Here's to a successful gelato venture!
---
DOWNLOAD OUR NEW CATALOG BELOW: