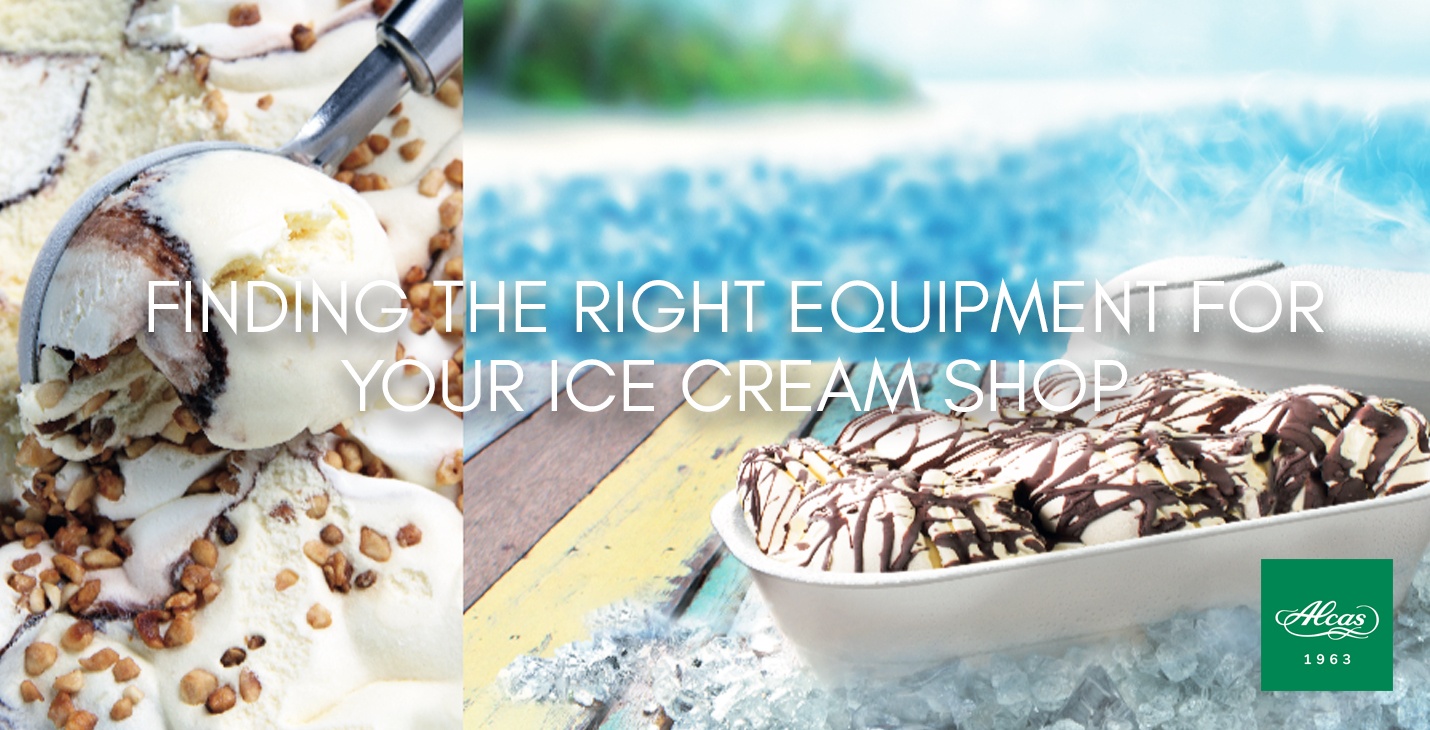 Owning an ice cream shop is one of the most entertaining and enjoyable businesses to have. A lot of people love ice cream and they definitely love the treats they receive, so you'll likely be dealing with a bunch of happy customers. However, the success of this business depends on the quality of the appliances and equipment that you use within the shop. That is why it's important to know the right equipment to buy for your ice cream shop.
Ice Cream Machines
A high-quality machine is highly recommended for an ice cream machine because it's responsible for turning ingredients into a creamy, frozen treat. Although you could purchase the ice cream in crates or cartons from a restaurant supply company, creating the ice cream on site seems a better idea. This is to ensure the quality of the product and to reduce transportation costs. By creating your own ice cream, you can be confident that the blending component is perfect and free of lumps.
RELATED: What are the Requirements to Start an Ice Cream Business?
Ice Cream Dipping Cabinets
This applies to shops who prefer to order ice cream in cartons. A high-quality cabinet should be in the shop to prevent the ice cream from melting as you scoop it out from customer to customer. These are cabinets with sliding doors where the ice cream is stored. You should also make sure you have high quality ice cream tubs to maintain the ice cream fresh at all times.
Blenders
Most of the ice cream shops also offer blended ice cream treats such as milkshakes, malts, and concretes. A concrete is a thick ice cream treat that is usually mixed with toppings such as nuts, fruit, candy, or flavored syrups. It is suggested to use a special blender that has a thin rod with an attached blade. This rod is inserted into the cup of ice cream, and the immersions attachment is used to mix the treat within the serving cup. This special kind of blender reduces the preparation time dramatically.
Sinks and Dishwashers
In an ice cream shop, utensils and kitchen materials such as scoops, blending attachments, blending shields, ice cream cups and spoons, and other dishes are frequently used. During the working hours, these items are always needed to be cleaned on a regular basis. That is why there should be someone responsible for cleaning any used materials in the kitchen. A staff can be assigned to access the hot water sinks and industrial-grade dishwashers to prevent cross-contamination and maintain health standards of your ice cream shop.
Keep in mind that the higher the quality of the equipment, the higher the customer satisfaction rate will be. You need to invest in the proper equipment because it will definitely make your ice cream shop efficient and profitable establishment.
---
DOWNLOAD OUR FULL CATALOG BELOW: