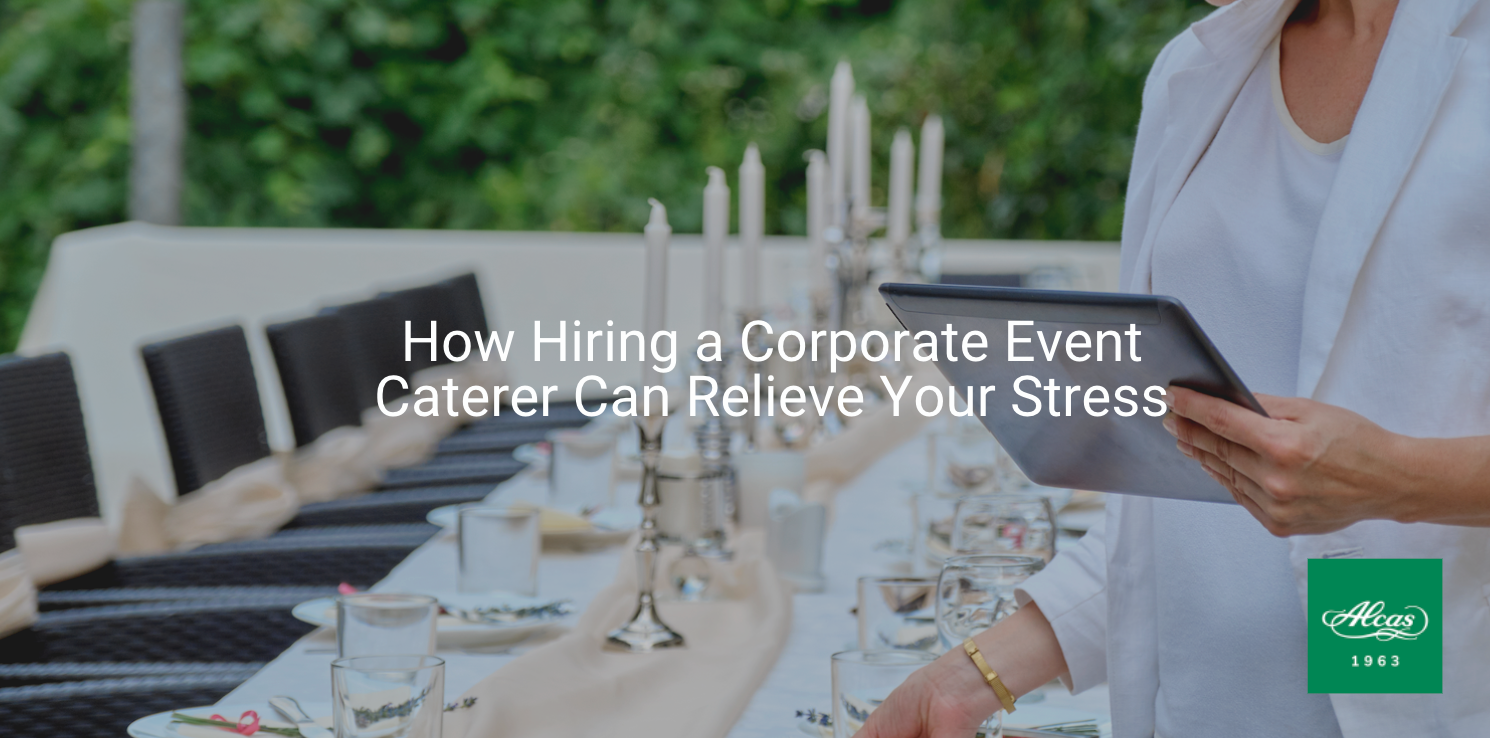 Corporate events are a great way to draw attention to your company, giving employees a reason to get out of the office and do something exciting and enjoyable. Great food selection is important, and it will make your guests remember your event for years.
When it comes to hosting corporate events, it takes an enormous amount of organizing and planning. It can also be overwhelming, and it takes the fun out of what should be an enjoyable experience.
A catering company can be your solution. They can also handle many of the most stressful and time-consuming tasks related to planning and executing your event. There are also catering companies that assist in planning everything, from invitations and decorations to cuisine and drinks, to even helping with the menu planning.
Learn more of the services your corporate event caterer can offer:


Corporate event venue selection
Selecting the right venue for your event can take weeks, if not months, of research and legwork. You need to do extensive research to find the appropriate locations before contacting the venue to check on schedules, request the prices, and figure out the limitations of the location. You also need to do a site visit and venue tours before you make your selection.
However, if you hire a caterer that offers you this service, this burden will be lifted for you and you are free to tend to more important business tasks.
Corporate even menu planning
Hiring a professional catering company for your corporate event takes the guesswork out of the menu planning phase, saving you time, hassle, and money. With the help of your caterer, they will help you plan the menu based on your chosen theme and established cost guidelines. You can just tell your catering company whether you want a buffet-style event, a sit-down, plated meal, passed appetizers, or even live-action chef stations – or a combination of these – and they will do the job for you.
Let your corporate event caterer sweat the small details
If you hire a corporate event caterer, chances are they will also help you with any rental needs like tables, chairs, AV equipment, and a lot more. You can also ask them if you prefer to have bartender services, emcees, entertainers, or decorations. They will arrange it for you, so you don't have to worry.
Most catering companies are also well versed with logistics – along with preparing and serving fresh, delicious food. They also know how to bring your event together without a hitch, whether it is for 50 guests or 5,000.
Catering companies will also try to invite a sampling of their menu items. If you are on the hunt for the best catering company, they are also hosting monthly tastings or they also offer private tasting, allowing you to sample items from your desired menu. Learn more about these companies or you can also request free consultation and price quotes for your corporate event.
---
DOWNLOAD OUR 2022 CATALOG BELOW: