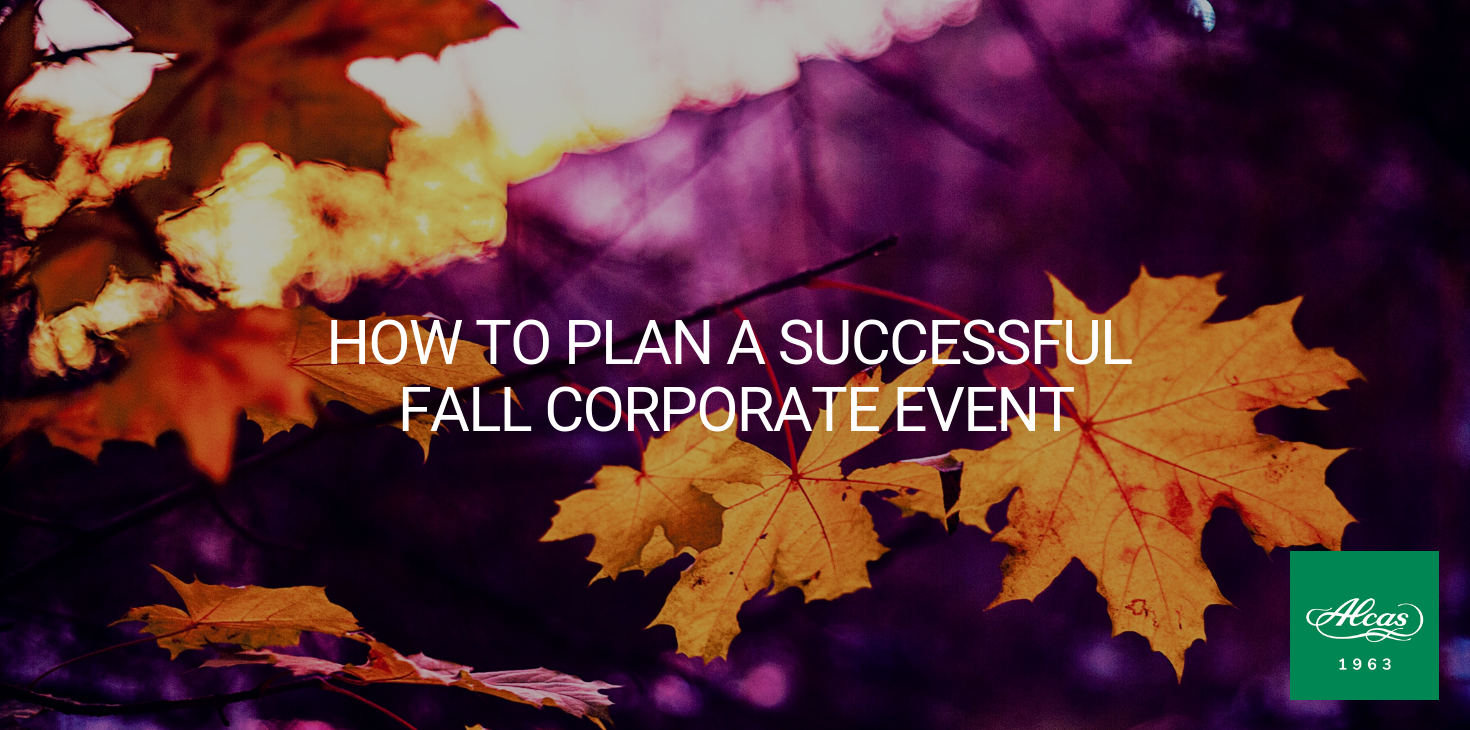 Other than the free coffee and breakfast on Fridays, there is nothing else that gets employees more excited than corporate events. These can be a lot of fun as it gives people the opportunity to unwind even just for one night. It lets them forget all of the incoming deadlines, processing struggles and work politics for one special moment. The truth is that as fun as it looks, most people don't realize how challenging it can be to plan and execute a successful catering event. There are a lot of factors to consider, especially the weather. Now that summer is over, here are some of the things you should consider when planning a successful corporate event.
Time
Fall is one of the trickiest seasons to plan around events compared to the other ones. There is the start of the new school semester, there's Halloween and Thanksgiving. These holidays and events are usually only a few days to short weeks apart from each other, so you have to be critical when you plan around it. It would be most beneficial to set the event around these major holidays to ensure a larger turnout so you can maximize as many guests as you can. It also wouldn't hurt to send invites a month ahead to your guests. This would give time for both you and your guests to plan accordingly. You should also be flexible enough to adjust schedules as to unforeseen changes and setbacks. You should always have a plan B when changing dates.
Venue
The location is on the most challenging parts of planning during the fall season, especially when catering an outdoor event. Summer is usually a steady stream of heat and sun, but fall is another story as it can be unpredictable with its calm temperatures and rainy days with windstorms. Outdoor venues may be more aesthetically appealing with all the colors of falling leaves around and the feel of autumn being here but it also comes with the risk of rain hitting at any moment. You should be prepared for anything and everything so bring heaters when the temperature is cooler than you expected and have an indoor location as backup when the weather doesn't go as well as it should.
RELATED: THE ULTIMATE CATERING CHECKLIST BEFORE ANY EVENT
Catering
Other than the venue, food is what sets will sets everyone's mood. You should be wary of what type of food the majority of the people would want. You should not just aim to appeal to the corporate leaders' tastes or just the people you do know, but to all the guests as a whole. If you want to make your event enjoyable as possible, you should opt to please the preferences of the larger population. You should know the general details of who your guests are and what they like. Another aspect to think about is the season itself and what kind of food would complement well with it. You should aim for a selection that's trendy, in season and most importantly, delicious. With all of the opportunities of catering out there, you're bound to find the best fit for your event.
---
DOWNLOAD OUR FULL CATALOG BELOW: