---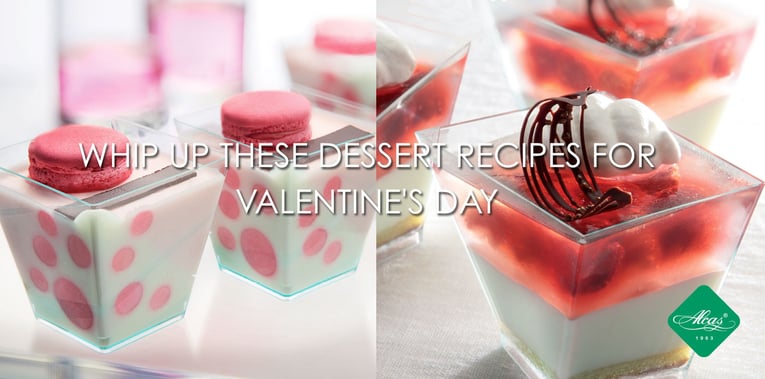 Love is in the air! Or so they say. As Valentine's Day approaches, you may not know what to get your significant other yet. Are you feeling stressed about where to take your partner or what gift to get them? Have you felt dreadful instead of excited about the upcoming V-day? Don't worry because we have filled this love month with a list of delicious desserts which will surely captivate your hearts. Check out these delicious dessert recipes for Valentine's day.
---
Today, we are forgetting about the hopeless romantics in us and focusing on more feasible aspects, like what cake to choose from or what dessert to experiment for your significant other. Maybe a beautiful flower shaped gelato will not be enough will not make it frozen to your date night. So we've put together a list of delicious desserts you can make for Valentine's. Much of the sweet desserts that we are about to present involve playing around with strawberries, raspberries and chocolates. For the business-minded, some of these dessert ideas may be used to sell in larger quantities in retail packages.
So without further do, here is the list of delicious desserts to enjoy on Valentine's day.
1.
Profiteroles
Usually sweet and moist, this dessert will increase your happiness as you dive into its whipped cream and custard filling.
Get the Profiteroles recipe from Baked Bree.
2.
Nutella Stuffed Chocolate Raspberry Cupcakes
Everybody loves Nutella and it has been a home brand for years. Imagine incorporating this magic ingredient into a cupcake with the freshness of raspberries. Mouth-watering indeed! The good news is that this dessert is very appealing to the young and old alike, that is why entrepreneurs may want to include this recipe into their Valentine's retail packages to gain more sales.
Get the Nutella Stuffed Chocolate Raspberry Cupcakes recipe from Handle The Heat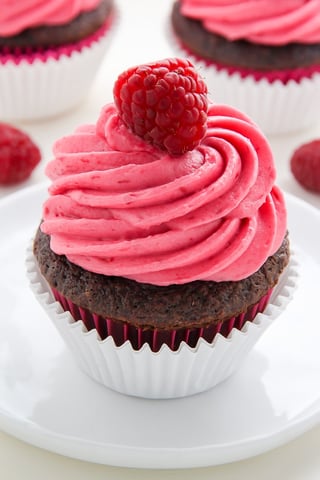 Photo Courtesy of Baker by Nature
3.
Strawberry Chocolate Tiramisu Trifle
A collaboration of the flavors of the classic pair of deep dark chocolate and red wine. Something that is worth celebrating this Valentine's day.
Get the Flourless Chocolate and Red Wine Swedish Cake recipe from Hummingbird High
4.
FLOURLESS CHOCOLATE AND RED WINE SWEDISH CAKE
Layer by layer of goodness with a fusion of strawberry and chocolate rolled into one delightful dessert. This could be prepared into to-go containers to be given as gifts or for personal consumption as well. Make sure your delicious cake is put together on a high-quality Italian cake stand.
Get the Strawberry Chocolate Tiramisu Trifle recipe from Completely Delicious
5.
Chocolate Fudge Swirled Lemon Ricotta Tart
The chocolate tradition for Valentine's Day is one that continues to be passed down from generation to generation. So this unique acid-infused dessert with a taste of lemon to balance out the sweetness of the chocolate is quite heavenly.
Get the Chocolate Fudge Swirled Lemon Ricotta Tart recipe from Half Baked Harvest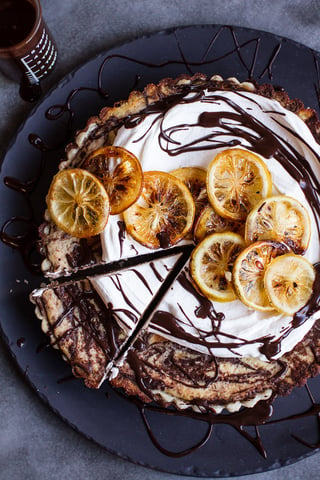 Photo Courtesy of Half Baked Harvest
6.
German Chocolate Brownie Pie
Made of mild, sweet chocolate and has an irresistibly rich and gooey nutty, coconut frosting.
Get the German Chocolate Brownie Pie recipe from Foodie Crush
7.
Brownie And Raspberry Trifle
Mixing lovely layers of chocolate and raspberry, this dessert will surely capture your hearts this Valentine's day. This enjoyable dessert can also be set in to-go containers to readily give away as gifts to friends, family or for yourself too.
Get the Brownie and Raspberry Trifle recipe from Bakers Royale
RELATED: Delicious Healthy Treats and Desserts for the Summer
8.
Chocolate Truffle Martini With Dulce De Leche Rum Butter Truffles
Another concoction of dark chocolate and rum that will surely release your passionate heart.
Get the Chocolate Truffle Martini with Dulce de Leche Rum Butter Truffles recipe from Half Baked Harvest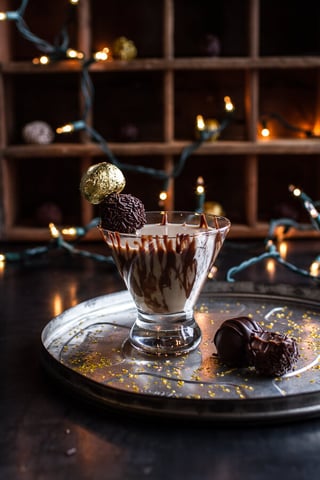 Photo Courtesy of Half Baked Harvest
9.
Cabernet Chocolate Truffles
Adding a new twist to truffles! This one is made with red wine and covered in trillion, multicolored pink sprinkles that you will keep you happy all day long.
Get the Cabernet Chocolate Truffles recipe from How Sweet It Is
10.
Sweet Balsamic Strawberries With Whipped Ricotta Cream
Another smooth and whipped dessert that is suffused with balsamic strawberries. A unique dessert that will make your Valentine's day a memorable one.
Get the Sweet Balsamic Strawberries with Whipped Ricotta Cream recipe from Half Baked Harvest
---
Download our FULL catalog below: