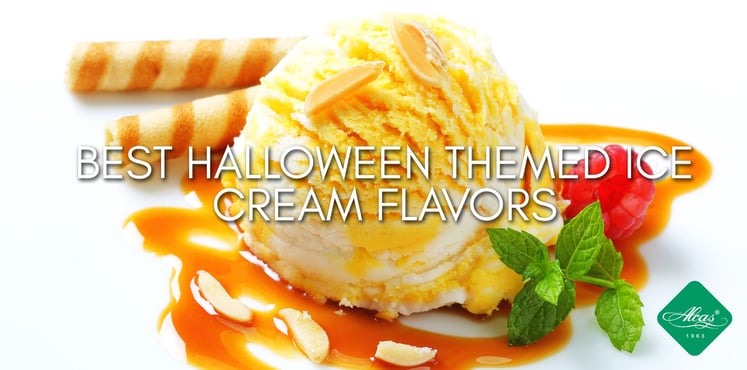 Getting ready for Halloween? Have you decided whether to be a walking zombie this year or be a dancing hot dog instead? Aside from the coolest to the silliest Halloween costumes, one thing that you might be preparing for are the treats that you will be offering your neighbors, friends and family especially the kids who will be knocking on your doors asking for treats. So back to the treats, the Halloween season is really a great opportunity to release your creativity when it comes to the treats you will be preparing. This year, why not try making your very own Halloween-themed ice creams? Read on to find the best halloween-themed ice cream flavors.
What's nice with these recipes is that you will not need an ice-cream maker at all. All you need to have are two basic ingredients which are fresh whipped cream and condensed milk. No more, no less. So if you're considering making ice cream this Halloween and you're a bit hesitant because you don't have an ice cream maker at hand, worry no more!
Below is a list of Halloween-themed flavors that you can choose from for your homemade ice cream:


Bubblegum Ice Cream
Bubblegum Ice Cream (Eye Screammmm) – this is just the usual bubblegum flavored ice cream, only that as its name suggests, you can place an extra props and use toy eyeballs to add an extra scare to your dessert. We all love bubblegum and serving this flavor will be very appealing, especially to the kids asking for treats.



RELATED: Best Ice Cream Parlos to Visit in the U.S.


Pumpkin Ice Cream
What is Halloween without the very famous pumpkin? From pumpkin lanterns to pumpkin cookies down to pumpkin pies. All the pumpkin-inspired treats that you could ever think of almost exist during the Halloween celebration. With this in mind, why not venture into making pumpkin-flavored ice cream? The orange color will really go with the Halloween feel, plus the unique spicy taste will be great for your guest's taste buds. The tangy taste will leave your friends and family asking for more.


LEARN MORE: Fun and Creative Halloween Catering Ideas
Death by Chocolate Ice Cream
Just the name of this ice cream already rings a bell for this special holiday. All you need to do is mix chunks of Homemade Fudge Brownie into the Chocolate Ice Cream base. Doing this will soften and slowly melt the brownie in your mouth whenever you eat it. You will feel that soft and gooey chocolate fudge like little lumps of surprises exploding within your chocolate ice cream base. Truly it might be something you'll die for, figuratively of course. You may be extra creative and add a brownie on top of the scooped Halloween-themed ice cream to make it look like a graveyard and decorate it with gummy worms to top it all off.
---
Download the FREE 2017 catalog:
---