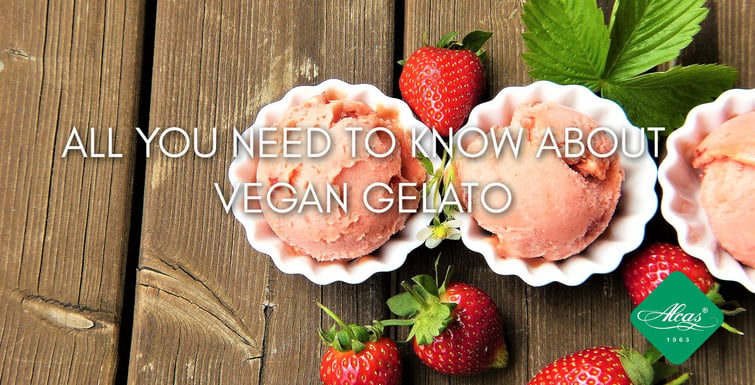 Vegan gelato is the newest trend in the gelato industry. It falls on the category of healthy treats because it relies on vegetables as its main ingredients instead of animal products, which is most common in gelato. Read our blog to learn all you need to know about vegan gelato.
If you are unaware of the vegan lifestyle, it rejects all forms of exploitation and cruelty to animals. It encourages consumption of vegetable products and precisely excludes any poultry, meat, fish, eggs, honey, milk and derivatives. Vegetarianism, on the other hand, is a different lifestyle because it only excludes food of animal origin, such as meat, and doesn't necessarily encourage veggie consumption.
One important thing you need to understand is that there are various gelato flavors. Sorbets are originally vegan because it doesn't have honey, eggs, milk and derivatives content. In spite of that, it does not automatically mean all fruit in gelato is vegan. The trend was materialized in order to highlight and separate vegan flavors from the rest.
The popularity of veganism is beginning to grow, and so are the number of its followers. The number of producers is multiplying rapidly because of the huge demand in the market. You can see this from a recent research conducted in the United States:
6% of Americans claim to be vegan
36% claim to use alternatives to meat and milk
7% claim to eat meat very occasionally
26% claim to have lessened their meat consumption last year
13% of consumers associate veganism with healthier ingredients
12% of consumers associate veganism with a diet
8% of consumers associate veganism with greater social responsibility
Countries all over the world have a different stand when it comes to veganism. The UK and India enforce cultural and even legal support, like providing food label, so that they can determine which products in the market are truly compatible with their diet. There is a steady growth in number of people turning vegan in countries like Taiwan, Israel, India, Sweden, Germany and Austria.
Apart from the conducted research, the phenomenon itself is a clear evidence of the rising vegan lifestyle among nations today. In order to make your gelateria stand out from the rest, you have to supply this growing demand, possibly in trying a few products and calculate their success rate with consumers. Don't forget to serve your delicious vegan gelato in a beautiful high-quality gelato cup.
Today, 80 companies in Italy are contributing to the popularity of vegan gelato, most of them with total annual sales over 250 million euros. This amount is still increasing by 2% to 4% each year.
---
Download our FULL 2017 catalog: