---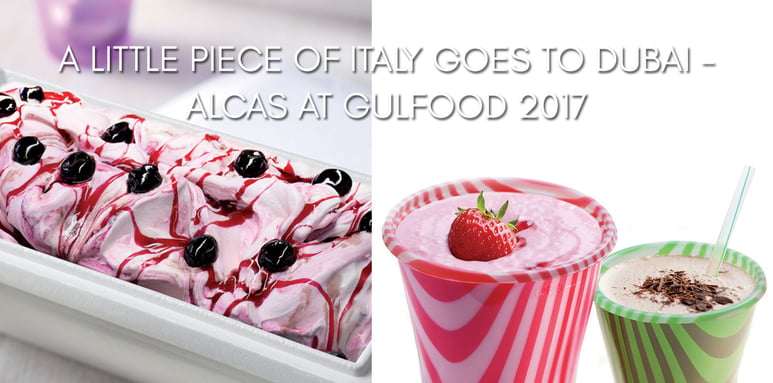 Food and beverage professionals from all over the world will be excited for the return of the world's largest food event, Gulfood from February 26th to March 2nd. For its 22nd edition this year, the event promotes trade and commerce from different sectors of the food and beverage industry. The trade fair will be featuring thousands of exhibitors and will be expected to draw a lot of people from across the globe, including international heads of state, ministers, government officials and national trade associations. The trade will also conduct a number of competitions under the Gulfood umbrella. Gulfood 2017 will be having eight sections of the largest commodity trading markets in the food and beverage industry. This trade fair is managed and hosted by the Dubai World Trade Centre (DWTC).
---
Alcas at Gulfood 2017 means we will be displaying our innovative products in plastic for desserts, gelato, and catering. We believe that packaging is not just a design but it is meant to be conveying a deep message between the consumer and the product, with the additional responsibility of protecting the product itself.
To have a successful catering business in 2017, you have to make sure that you have the right products. We have a large variety of containers to choose from, depending on the type of product in need. We have cake stands and accessories which will give glamour and design to the service of pastry packaging. We also cater to different desserts available in the market. Gelatos and ice creams have a separate line of collection that suits to meet any requirement, such a biodegradable containers for your gelato shop, which makes eating fun!
Aside from these, we have another line of biodegradable items called BioHappy. These are environment friendly products intended for gelato and pastry shops. We created an innovative material, more ecological than paper, more transparent than glass and as flexible and resistant as plastic. The best part here is that the material comes from corn which is very easy to find which makes it 100% biodegradable.
For wholesalers, we offer a distribution channel that is attentive and gives focus on customer needs. This line is best suited for professionals working in the field of ice cream/gelato, confectionery and catering. Alcas will always continue to be your partner in sweet creation that will make your brand stand out from the rest.
---
Download our FULL catalog: