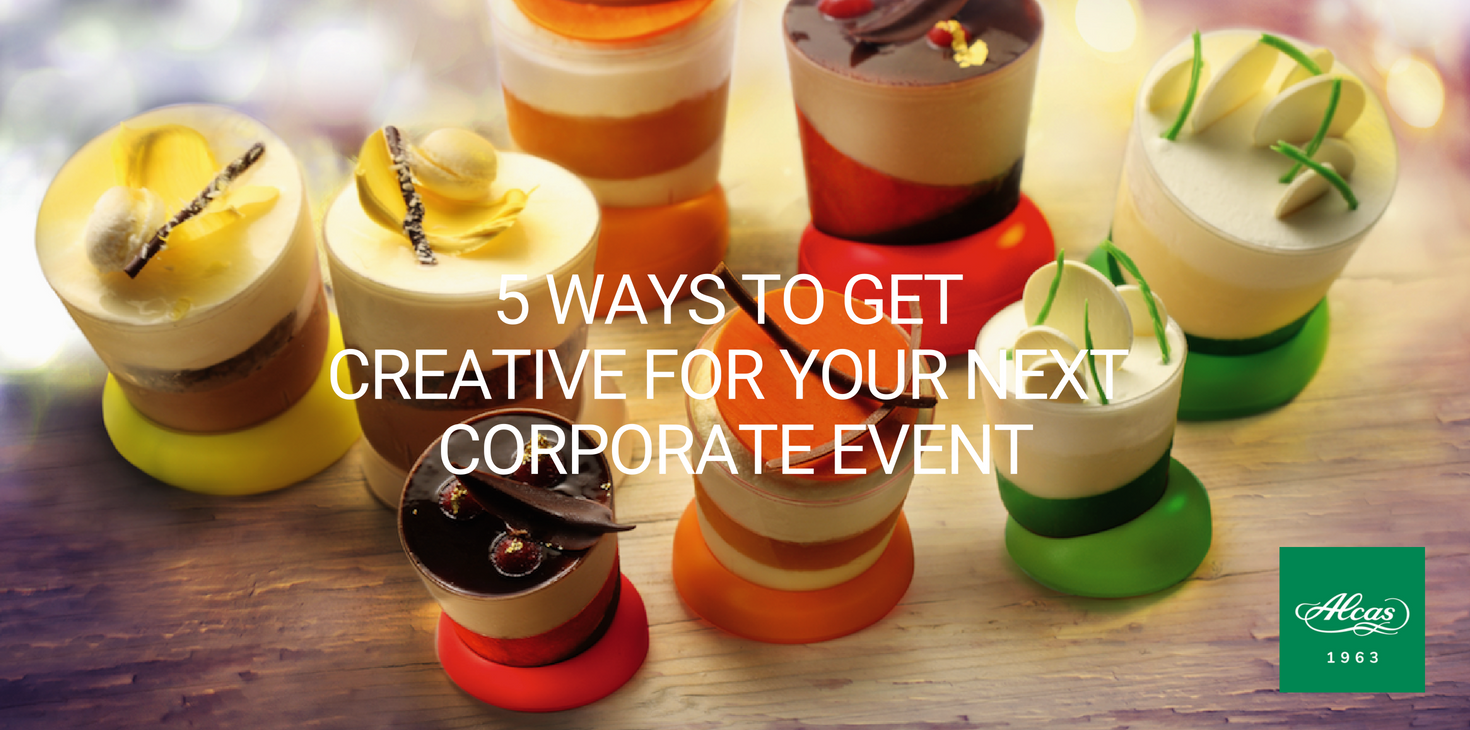 In any catering event, we all know that budget is a part of every equation when it comes to corporate events and finding the right company. It is just a matter of how big or small the budget is. Never does a corporate planner set out to have a bloated budget.
That's why it's important to look for a planner that can deliver creativity to their clients at every turn, not just the "wow" factor at these events. What matters is how to still bring the "aha" while helping you save in places you never know about on your own. It takes both experience and creativity to find those opportunities.
Learn the 5 simple ways to get creative for your next corporate event.
Tap Local Talent
This can create a great first impression on the clients. Try hiring the local school's marching bands or color guards for a dramatic, bold opener to start your general session. These bands typically only require a donation (in the amount of your choice) to perform. They may not be the signature entertainment, but introducing them in a way that shows your program is supporting the local community while bringing an added element to the event can be a win-win.
Build a Theme around Reused Collateral or Décor
First impressions matter in catering. That's why for corporate organizations and companies that hold annual meetings and conferences, it might be needed to create branded materials. Some of the branded material may include customizable items, templates, and gobo lights so that it can be reused for a few years that having to re-create the collateral every year.
Focus on the Big Décor and Entertainment, Not the Little Things
There are companies that are budget-sensitive, so there is no need to spend on full décor for every table to create the desired ambiance. They might be more focused on nailing the perimeter décor to tie the theme together.
Plan Ahead on Dates
Know the two golden rules for picking dates for your program: planning ahead and being flexible. If you're able to nimble on dates and times, it is often possible to broker discounted rates. There are certain days of the week that have a higher demand for off-site venues. With client permission, you can secure dates that can save you money.
Work in Small but Memorable Food and Drink Experiences
The importance of good customer service in catering is huge! Small treats can create an unforgettable memory for guests in an inexpensive way. For example, fortune cookies, tray-passed ice cream sundaes, and a champagne toast. Similarly, elaborate sit-down four-course menus are going to eat your budget quickly – they're the right choice for some, but not for everyone.
For events where you will be serving alcohol, consider beer, wine, and one or two signature craft cocktails tailored to your business or the event theme. Clean, easy and inexpensive.
---
DOWNLOAD OUR FULL 2018 CATALOG BELOW: