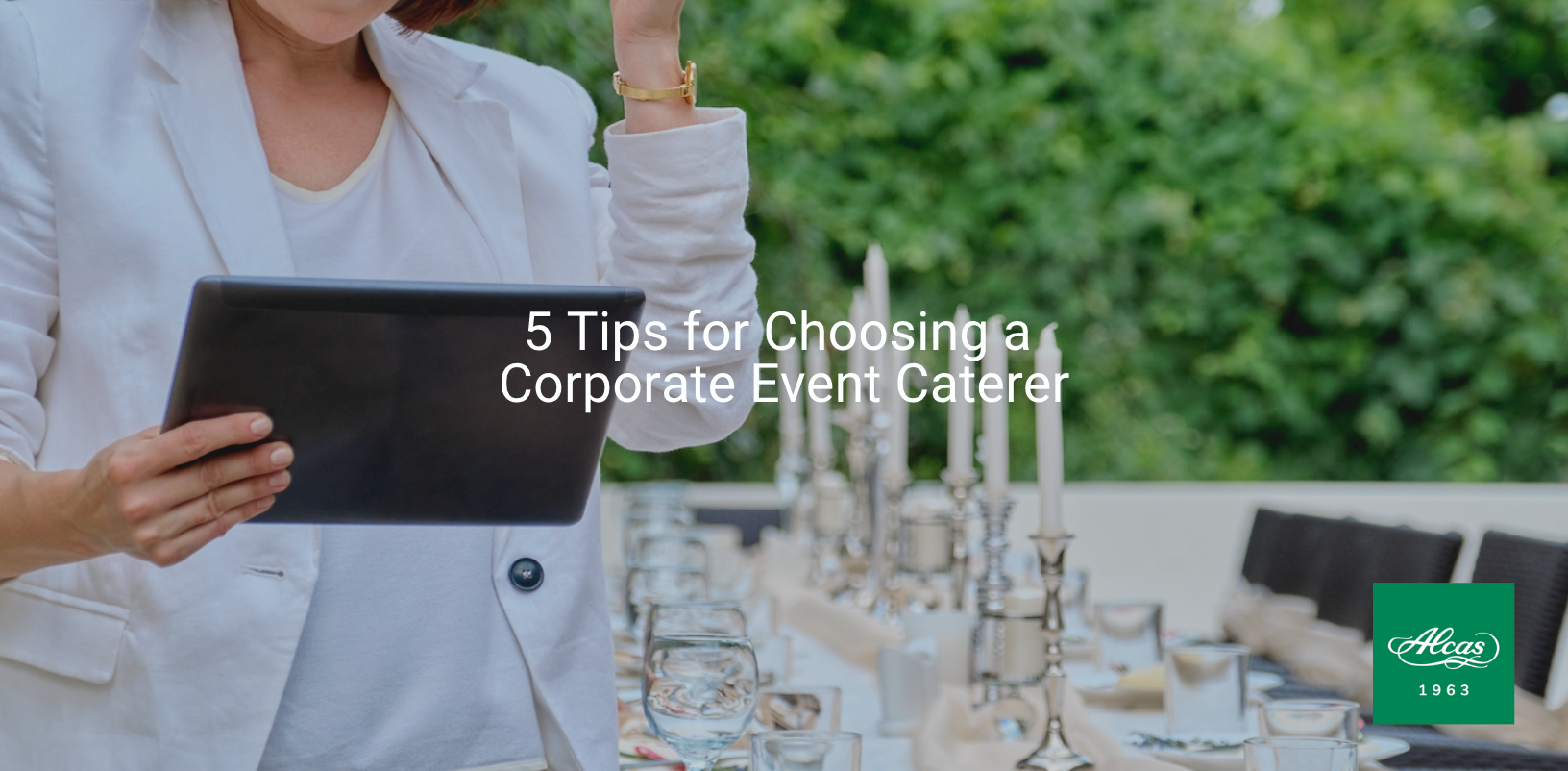 Corporate events are being held because it is a way to draw attention to your company. It also gives employees a reason to get out of the office for something exciting and allows industry colleagues to make connections with your business. During these events, food is always present. Thus, companies are always on the lookout for the best catering company in the area as it can have a huge impact on the event's success.
Great food will make the guests remember the event for years and it will also help get outsiders interested in working with the company. The question is, how do you choose the perfect corporate event for you?
Here are some useful tips when it comes to choosing the perfect catering service for your corporate event:
Identify the corporate event budget.
Before the planning starts, you first need to determine the event budget. Be sure to know how much the company can spend on an event venue, catering service, decorations, and other details before picking the caterer. This is to make sure you don't waste time meeting with potential catering companies that you ultimately can't afford.
Get an approximate headcount before booking a catering company.
Companies tend to want their corporate event to have tons of guests, however, this can cause problems for some catering services. Some caterers specialize in smaller, intimate events, while others are better suited for large events. Getting an approximate headcount is essential in finding the right catering service. At least have a general idea of how many guests you'll have so you can find a corporate event catering service that can handle your guests.
RELATED: TOP 5 FALL CATERING TRENDS
Plan a variety of food options.
This is not something new for catering companies. With corporate events, it can be tricky because there are so many classic catering options that are boring. It's always beef, chicken, or vegetarian entrees. However, if you want to make the corporate exciting, there should be a variety of appetizing food options.
A good catering company will be able to design a menu that works for the event and creates a variety of delicious options for the guests. Sit down with the caterer and discuss different menu options for your event, making sure to provide options for every type of eater.
Bar options
A lot of corporate events want a bar where guests can enjoy perfect cocktails all night long. However, this is not always a need. Consider what type of event they are having and whether a bar would be appropriate. Discuss the pros and cons of having a bar in the event to know their take on this.
Consider an ongoing relationship.
A good corporate catering can be hard to find, and if you find a catering company that suits your taste and exceeds your expectations, then consider having an ongoing relationship with them. Plenty of corporate catering services are willing to sign ongoing contracts, guaranteeing services for a set number of future events. This will help increase your reach and it can be an asset to the business.
---
DOWNLOAD OUR CATALOG BELOW: