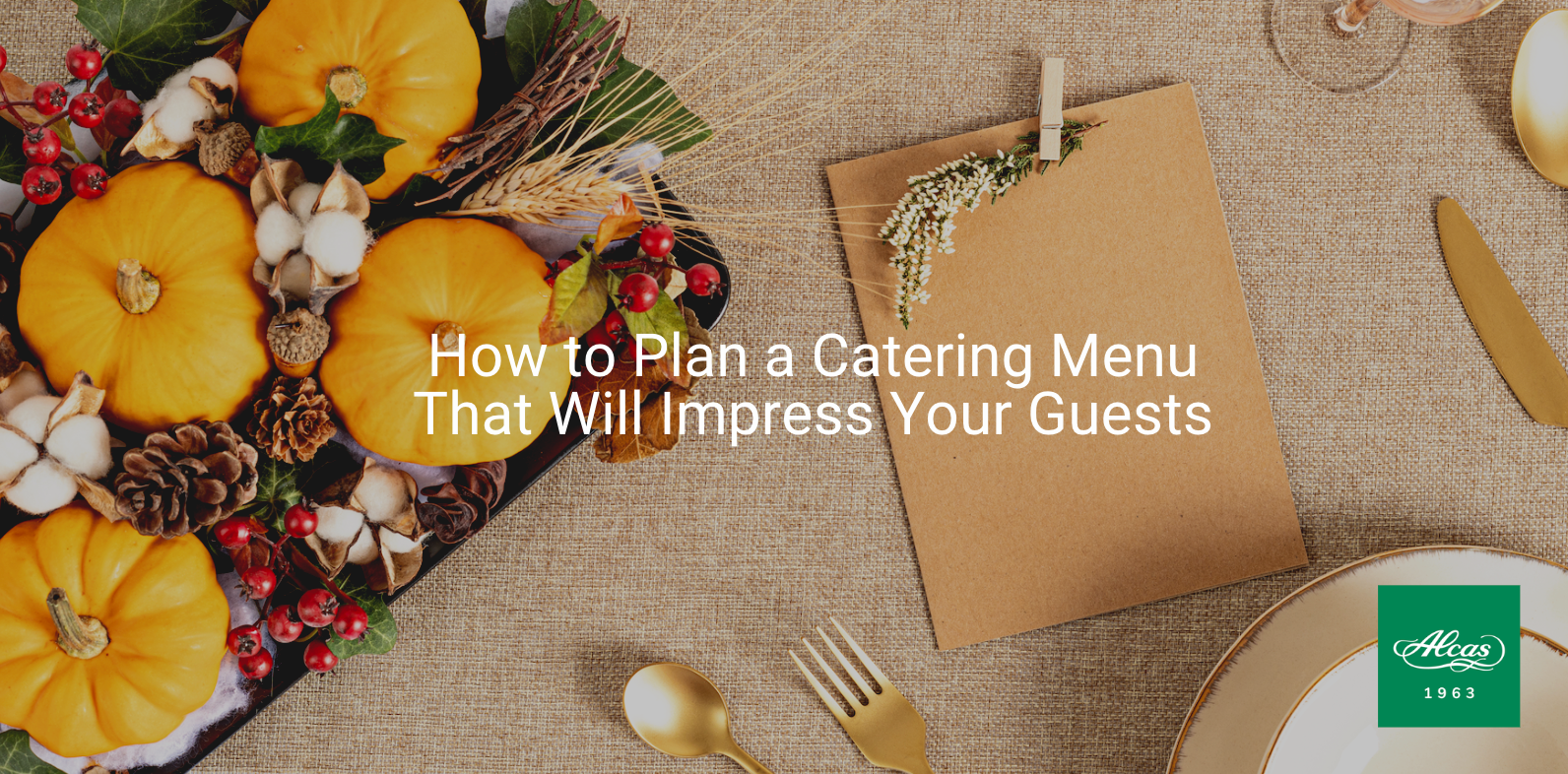 When planning the food and beverage for any event, it is important to consider the usually neglected items to ensure a successful program and delicious meal. Planning a menu is no joke and should be done right. Catered events are often known to provide sub-par food at best and inedible food at worst.
Here are nine easy steps to catering coordination and menu planning that will ensure your event stands out among the typical catered event meals your guests come across.


Know your guest profile.
First, you need to know what kind of event you will be hosting. What is the profile of the guests being invited to the event? It can be business people attending many events throughout the year, and the phrase "rubber chicken circuit" is common among political, business, and fundraising circles. You need to consider the following things:
The professional level of your guests
The frequency your guests attend similar events
The location where guests reside
The ethnic background of your guests


Know your guest preferences.
Since you already have an idea of who your guests are, this is an opportunity for you to begin considering what menu options to offer. This will allow you to better plan to meet their needs. For example, older groups of attendees may prefer a milder menu. Some attendees are more concerned about health and fitness and thus prefer more seafood and vegetarian options. Let's not forget the younger or middle-aged attendees as they prefer spicier or simply more adventurous meals.
The key is to consider what your guests will enjoy the most based on the type of event you are planning.


Provide menu choices.
You will never be able to please everyone with one entrée. There should be several menu choices to ensure that all guests will be pleased with their meal. Start by offering at least two to three choices of entrees. You can also offer three or more salad dressing options for the salad courses. And most importantly, offer at least two dessert options: one very indulgent, one healthy.


Anticipate special needs.
There will be guests who are health conscious. They have dietary preferences and concerns to consider more than ever before. That is why it is critical for an event planner to find out if any of the guests have a special dietary need so that the catering manager can address those needs before the event. Take note if they have food allergies, food intolerances, religious requirements, or even voluntary dietary restrictions.


Incorporate seasonal and fresh items.
When it comes to selecting a menu, we cannot deny that the time of the year plays a large factor in determining food and beverage. To spice things up, take into consideration which items are in season for spring or winter menus. Then try to incorporate it in the event and see if they approve.
Another important factor to consider is the region or location of the event and popular items from the area. You can incorporate fresh seafood or regionally grown produce to reflect the locals and ensure that you have the freshest ingredients.
DOWNLOAD OUR CATALOG BELOW: