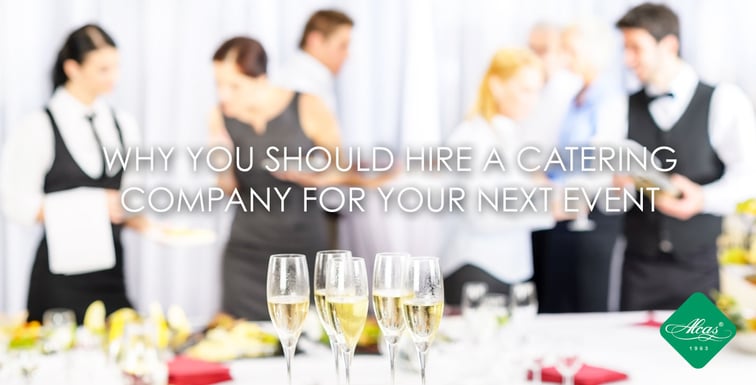 It's a fulfilling experience to host an event, especially when you see guests fully satisfied and impressed. But there's a great challenge there, and that is to cater the culinary demands of all your guests. Before your event, you should have all catering supplies available, so you're not running around last minute trying to gather everything. If this sounds stressful, this is why catering companies are here to help you. The following are the reasons why you should hire a catering company for your next event.
Real Experts Will Cook Your Menu
You may be a food-lover and have attended several culinary classes to perfect your curry recipe, but you may still lack skills to deal with broad menu for a bigger multitude. This is only obtained through mastery in a cookery course and large amount of experience in the catering field. If you hire a catering company, real experts will cook your menu.
Equipped Service Personnel Will Serve Your Food
Let's presume you have picked out the most appropriate venue to host your event, including the perfect sitting arrangement for your guests. But with a large number of guests, you might have trouble with equipment that could whip up all the needed food for the event. This is a huge thing to consider before hiring a catering company because you need crews to serve the food properly. This challenge is best handled when you hire a catering company.
Save Time
Hosting involves an array of activities such as getting all the required ingredients to their respective equipment, cooking of the menu, setting up, serving the food on high quality trays for pastries and finger food, clearing up, and more. All these activities are time-consuming and if you're hosting an event, you will more likely miss the fun part that you shouldn't miss. Save your time by hiring a catering company to take the burden off your shoulders as you enjoy the event you have worked so hard for.
Save Money
Hiring a catering company can actually save you money in the process. If you do it yourself, you'll be buying all the needed equipment and hiring people with good customer service in catering to assist in pulling off a wonderful catering experience. Hiring a catering company can save you time if you just let them do the work.
Earn Recognition from Good Service
A hired excellent catering company can present your event as one that is well-planned, making it as a memorable experience for your guests. The guests will see that you took time to come up with an appealing event and this will make them appreciate your efforts, and even admire you. This is possible when you hire a good catering company who has the potential to provide you with the excellent service that you and your guests deserve.
These are all good reasons why you should hire a catering company now. Just make sure that you don't just pick randomly, seek for quality service both in serving your menu and caring for your guests.
---
Download our FREE 2017 catalog: