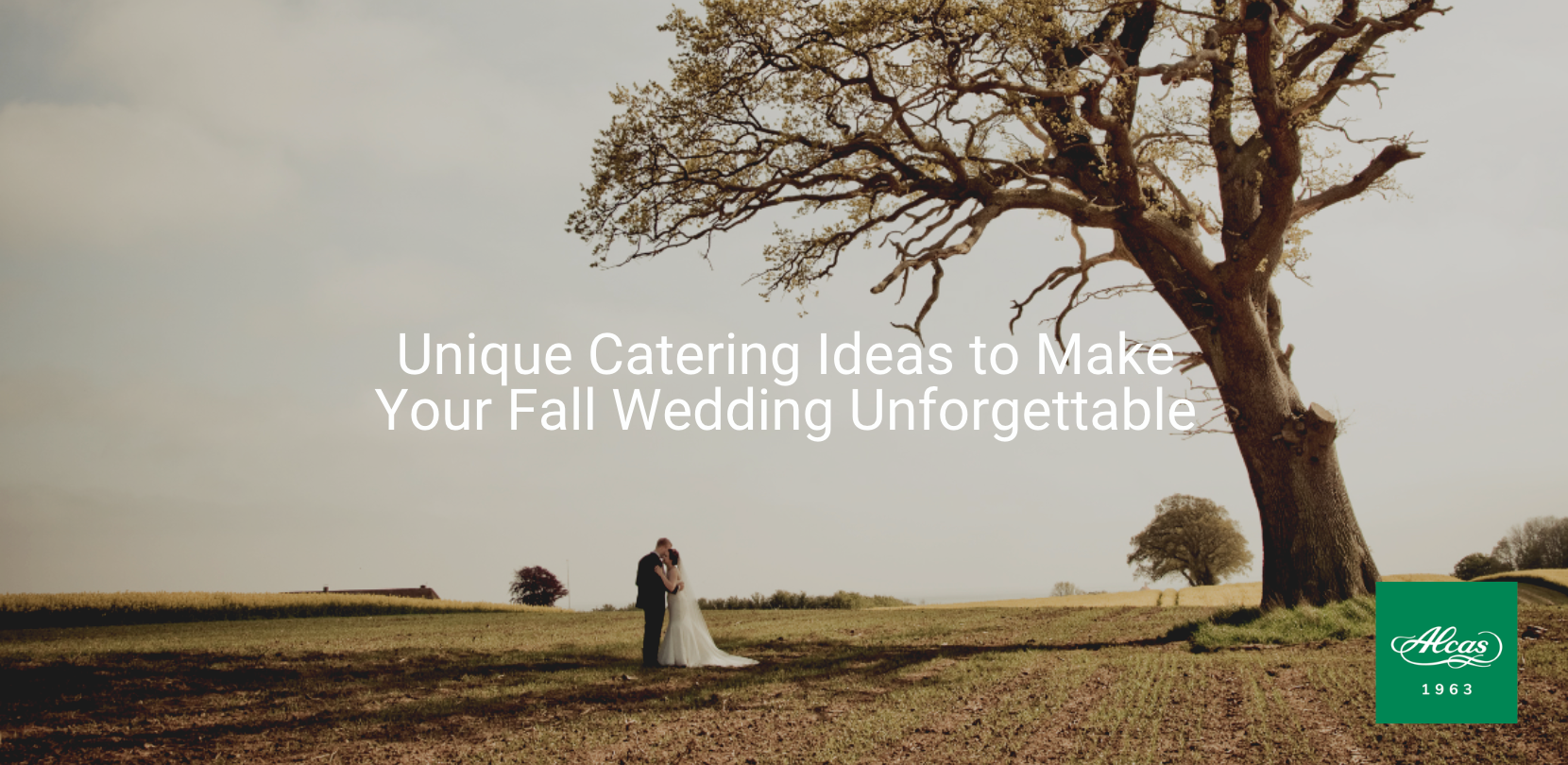 With the chilly weather of fall, couples planning a wedding are looking for catering ideas that will warm up their special day. Luckily, there are lots of cozy and creative catering options perfect for a fabulous fall wedding. Here are some unique catering ideas to make your big day unforgettable!
Get Creative With Your Wedding Venue
For a cozy and unique catering experience, consider having your wedding in a barn or rustic-style venue. These venues offer the perfect setting for a fall wedding, complete with hay bales, wooden benches, and plenty of ambient lighting to set the mood. From BBQs to traditional family-style dinners, you can serve up all sorts of delicious dishes to your guests in this picturesque setting.
Have an Interactive Food Station
Interactive food stations are a great way to get your guests involved in the catering experience. Consider having a taco bar, mac and cheese station, or make-your-own soup bar that allows each guest to customize their meal. This catering option is sure to be a hit with everyone!
Cozy Starters and Appetizers
Give your guests a sophisticated catering experience! Start off with a selection of comforting appetizers using containers from our finger food collection to serve appetizers like warm brie and apple tarts, creamy spinach artichoke dip, or roasted squash crostini. These starters will get everyone in the mood for the rest of your delicious meal.
Include Comfort Food Classics
Nothing screams "fall" like classic comfort food dishes. Offer up a variety of flavorful items such as mashed potatoes, roasted veggies, grilled cheese sandwiches, and other savory favorites. Serve them family-style or buffet-style for a unique catering experience that all your guests will love.
Hearty Comfort Food Entrees
What better way to warm up your wedding guests than with hot, hearty comfort food? Consider serving classic dishes like roast chicken, creamy risotto, or pulled pork sandwiches made with local ingredients. These comfort foods are sure to please all of your guests!
Food and Wine Pairings
For a truly unique catering experience, offer up food and wine pairings throughout the night. Have a sommelier on hand to help guests select the perfect wines to complement each dish you serve. This catering option is sure to wow your guests!
Provide Hot Drinks and Treats
Catering a fall wedding isn't just about the food. Offer up some warm drinks and treats such as hot cocoa, mulled cider, mini pies, donuts, and other seasonal goodies that your guests can enjoy throughout the night. Serving them in high quality coffee cups will surely impress your guests.
Warm Desserts
To finish off your catering menu, offer sweet treats that will warm up your guests on a chilly night. Think warm apple crisps topped with vanilla ice cream or salted caramel chocolate brownies. These desserts will be sure to satisfy everyone's sweet tooth!
Embrace The Flavors of the Season: To really enhance the fall menu vibe, opt for catering that incorporates seasonal ingredients like pumpkins and squash. Consider serving up an autumn-themed menu with dishes such as butternut squash soup, pumpkin risotto, or roasted turkey. You can also opt for fun fall-themed desserts such as apple cider donuts and pumpkin cheesecake.
These catering ideas will ensure that your fall wedding is both cozy and memorable. With these options, you can create a catering experience that your guests will never forget!
---
DOWNLOAD OUR FREE CATALOG BELOW