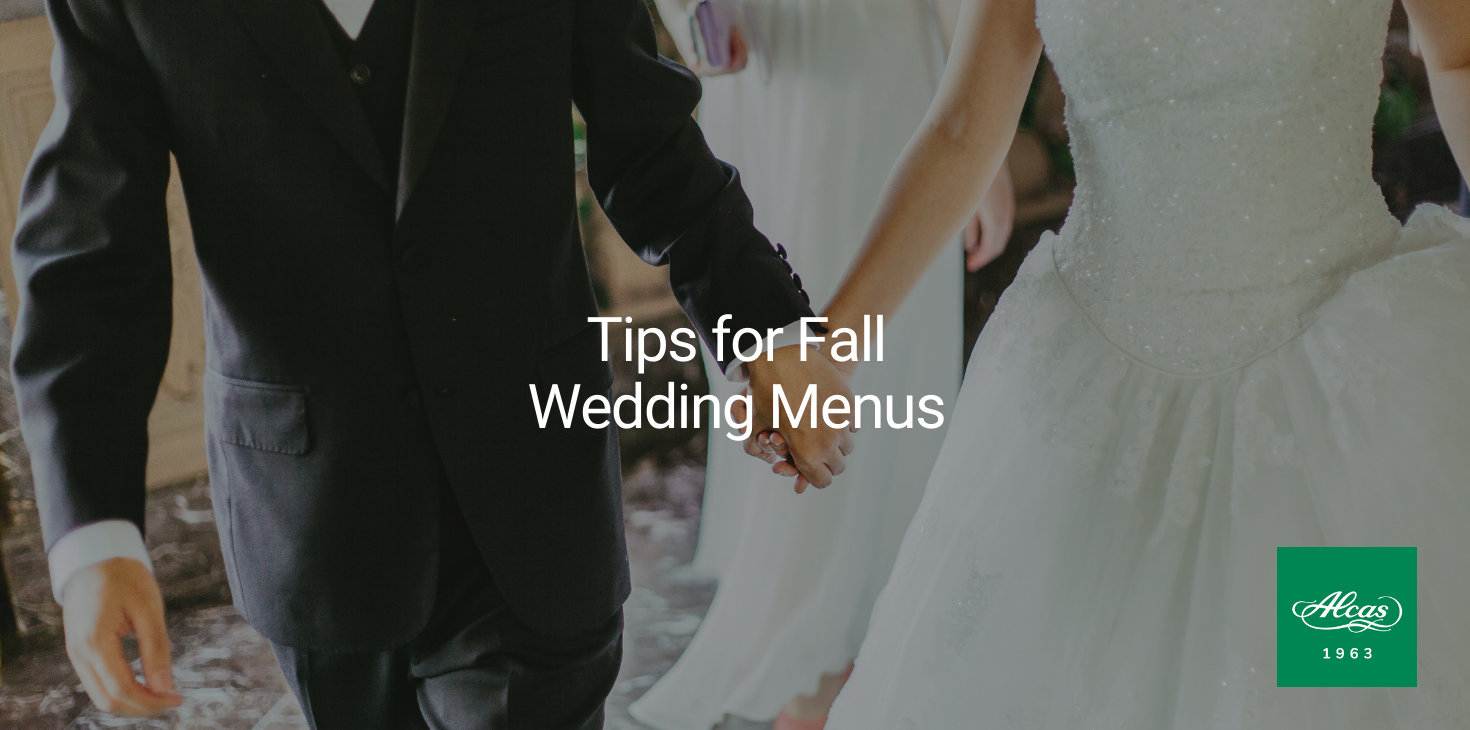 Planning for a wedding is extremely exciting, especially when you choose your wedding reception food menu. It's exciting because you get to taste a lot of different food that caterers offer, and you also get to see how they set the dining plan for your wedding day. The food that you will be serving on this special day will set the tone for your entire event, so you should pick out the most suitable and capable caterer that you can find. For those who want to have a fall wedding, it is encouraged to choose a few autumn-themed food items that truly embrace the season. It will also make your guests feel the upcoming season.
Passed Hors D'oeuvres
Finger foods or anything that is bite-size seems to become more and more complex in wedding catering. If you want finger food at your wedding, try to look for a sweet and savory combination, like bacon and figs because it will be passed around at the reception just before dinnertime. This gives your guests a little taste of what's to come. For a fall-themed wedding, you can prepare some bacon-wrapped figs stuffed with blue cheese and pecans, sweet potato rounds topped with sour cream, cheese and chives, and mini fried apple turnovers.
Autumn Appetizers
It doesn't really matter if you prefer to have a seated dinner or if you want your guests to serve themselves; an appetizer should be included in your menu. For autumn weddings, you typically replace the salad course with a flavorful soup such as butternut squash or a fall vegetable soup. If you want to get creative, you can serve it in a hollowed-out pumpkin or other gourds. For those who really prefer salad, you can also include some fall-flavored toppings like pumpkin seeds, walnuts, figs, and dried cranberries. Additional fall courses are smoked salmon, crab cakes and grilled shrimp. If you have vegetarian guests, you can also serve some baked brie and fall vegetable tarts.
Fall-Themed Entrees
Cinnamon, apples, and squash are just some of the ingredients that are present if you think about fall food. For a fall menu, you can swap lighter options like fish and chicken for a heartier entrée like lamb or pork. You can serve a rack of lamb with mashed potatoes and candied carrots. For pork, you can add spiced apples. Additionally, you can include comfort food such as pot pie and shepherd's pie. For your vegetarian guests, you can offer them a wild mushroom risotto or a pumpkin and butternut squash ravioli.
Desserts
It is a trend today to offer desserts other than the wedding cake. For a fall-themed wedding desserts, you can incorporate fall flavors by creating a dessert bar with an assortment of goodies. You can serve apple pie, pecan pie or pumpkin cheesecake. If you want to make it more exciting, you can have your guests make their own caramel apples at a candy apple bar. You can also have a mini dessert section for your donuts, brownies, cookies, and ice cream in delicious fall flavors like pumpkin caramel spice or butter pecan.
---
DOWNLOAD OUR FULL CATALOG BELOW: