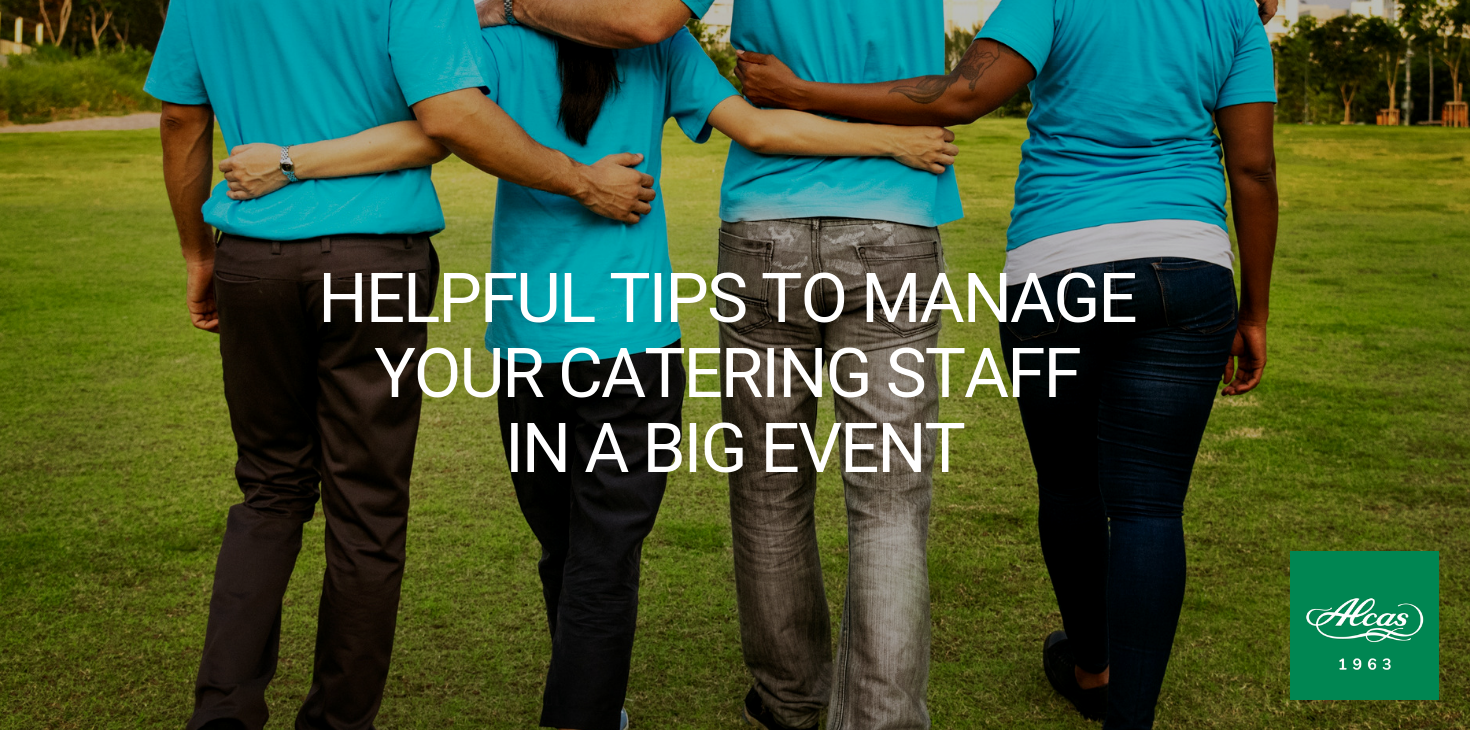 In any event, food and beverages will always be the center of attraction. With this, a lot of businesses overlook the importance of having the right staff to serve and show it off. This shouldn't be the case. Staff creation should be as important as food preparation because it is also a component for success.
Listed below are the top tips for managing your catering staff.
Training
Some of your new catering staff can have little to zero experience, that's why training your staff is important. Even if there are experienced ones, it is still recommended to conduct training sessions for your staff. A successful catering company has the ability to adapt and incorporate new technologies in their workplace, thus conducting training from time to time can be beneficial. Giving these trainings also provide the foundation for your business and it also gives your staff room to grow.
Getting to Know Your Staff
By getting to know your staff, this makes your staff comfortable with you. It will also determines each of the staff's strengths and weaknesses, making sure you put them to tasks they're good at and continuously improve on the weaknesses. Team-building activities even once a month is already a good start in creating a good environment for your staff. This could give a good outcome to the business as well.
Customer Service
In any business setting, customer service is a huge part of managing the staff. By giving them an exceptional customer service, they will also give back the same treatment to customers. A good customer service is a combination of active listening and effective staff processes. To improve your customer service, try to get feedback from guests, look for opportunities to learn like workshops and seminars, anticipate guest needs, and always give a lot of attention to detail. Work on it day by day and you can definitely see the results.
Leadership
Being the catering manager, you are in charge of your staff. If you want to have a good team, it is important that you model the kind of behavior that you want your staff to follow. That also means being on time and being the last person to leave. Also, if you feel like your team's energy is down, it is also your responsibility to raise the team's mood because it will also reflect when they serve customers. Learn to always be positive and put your best foot forward. Your staff will feel it and they will definitely follow in your footsteps. A successful work environment entails a healthy balance of fun and work. Give them time to breathe and relax so that they can recharge for another event you'll going to do.
Rewards
Rule of thumb: When you reward your employees, they reward you back. You can opt to turn the big event into a competition and reward employees who show exceptional customer service or if they can receive an excellent feedback from event guests. By having rewards or incentives, it can be a great way to motivate the team to do their best during the event.
---
DOWNLOAD OUR FREE CATALOG BELOW: