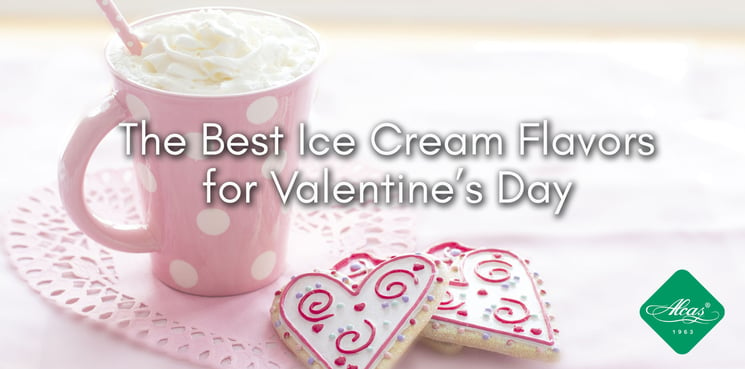 "Pleasure is a path to joy." This is one of the every catchy slogans of Haagen Dazs, one of the top ice cream brands in the world. The day of love and friendship is getting closer and closer. Because it's a special holiday, It's okay to give yourself a break sometimes. So let go and indulge with your significant other with the best ice cream flavors for Valentines Day.
Salted Caramel
A classic flavor with a twist. Love can be as sweet as you can be, but why not give it an edge and spice it up a bit? A taste that's not too overbearing in sweetness with the right hint of saltiness. An indulgence that doesn't make you feel too guilty.
Chocolate Lava
This is a delicious combination of rich chocolate and creamy vanilla blended together in perfection and topped in the middle with hot fudge swirl. This is the kind of ice cream will leave you wanting more.
LEARN MORE: WHIP UP THESE DESSERTS FOR VALENTINE'S DAY
Strawberry Cheesecake
Cheesecake is always the perfect dessert for couples, so why not enjoy it in a cool and refreshing form? An ice cream with cheesecake base mixed with a strawberry swirl. Don't miss out on this one.
Cherry Vanilla
There's something about being an old romantic that just tugs at your heartstrings, and there's also nothing better than a classic ice cream than vanilla. Why not emphasize on that with Cherry Vanilla, a classic Vanilla base combined with creamy cherry swirl. A V-day flavor that's sure to become a sweet go-to.
Rose Petal Ice Cream
An ice cream that just screams Valentine's. It is creamy, soft and velvety like a fragrant bouquet of roses. This flavor will remind you of your first love. Enjoy with sweet wine!
Mint Chocolate Chip
Mint chcolate chip has become one of the most popular combo flavors in the ice cream industry. This is a sweet marriage of mint ice cream and small chocolate chips. Enjoy this refreshing taste that keeps you cool on a hot spring day.
Chocolate
The chocolate tradition for Valentine's Day is no joke! People relaly do love their chocolate. Love is a lot like chocolate in so many ways. It's timeless and unbiased. It has so many forms and variations but every one of us just wants that one variant that stands above the rest. Chocolate will always be a staple embodiment of love, especially on Valentine's Day.
---
Download our FULL catalog below: