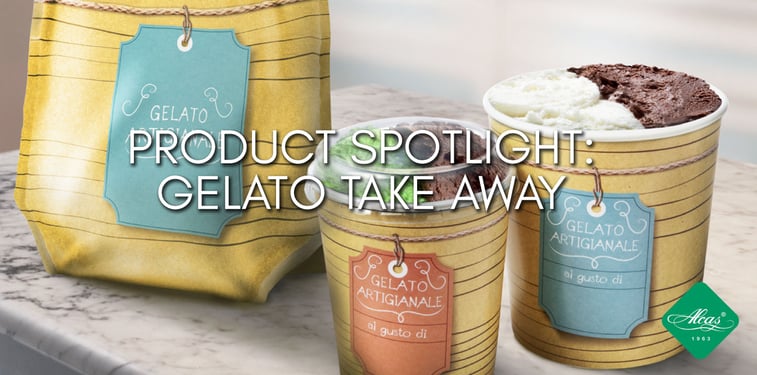 A great gelato comes with a great take away container. Whether it's sophisticated ice cream jar or a multi-purpose isothermal container, these essentials are just what you need for your ice cream shop. Luckily, Alcas offers a great deal of these take away containers perfect to meet any requirements for your ice cream parlor. You can always count on these high quality take away containers for your business because Alcas offers a large variety to choose from.
First in the collection is the ice cream jar collection. If you want to increase sales in your ice cream shop, you have to impress your clients! Alcas is proud to present to you its ice cream jars, a new opportunity for you to maximize your sales. They come in two different sizes, in 500 and 1,000 count which is perfect for whatever your customer's preferences are. What is more enticing about these ice cream jars are its hand-made quality which gives its clients a retrospective touch. It can also be carried around easily and is very practical especially for to-go ice cream packages. One of the most unique parts of the ice cream jar collection is the ice cream jar ice bag. This collection gives your customers a fairy tale feel where they are able to put a good jar of hand-made ice cream on the table.
Next in line is the ice bag. It is suitable for any food that needs to be kept cold. It is made of idpe film which is suitable to be used in contact with aqueous, acidic, oily or fatty food particles. This is the perfect ice bag for all your packaging food needs.

Alcas has also included in this collection a variety of ice cream tubs. It comes in all the sizes you could possibly imagine! Every ice cream tub comes with a lid so you will be sure that your iced dessert is well-stored and packaged for your gelato take aways. It also comes in different colors that you can choose from, such as clear, grey, metallic grey, white and frosted white. With all the different sizes and colors to choose from, who would not love these ice cream tubs? Simply perfect for ice cream shops to be used as containers for your customer's to-go desserts.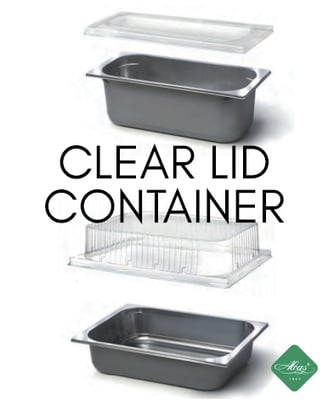 And last but not least is the Yeti container collection. It is a collection of isothermal containers that are suitable for your take away ice cream. Yeti is the styrofoam container created by Alcas to answer the long-time need of any gelato maker. It is undeniably a fusion of sophisticated design and utmost functionality. It comes in various sizes too such as 350 count, 500, 750, 1000, all the way up to 1500 count. Just look at the different volumes you can choose from! It all comes with a lid so spillage or contamination will never be an issue. Yeti is able to offer strong resistance by filling the containers and portioning the ice cream inside while ensuring excellent thermal insulation.
So, what are you waiting for? Choose your own container from the gelato take away collection. Visit Alcas, your one stop shop for ice cream containers.
---
Download our FREE 2017 catalog below: