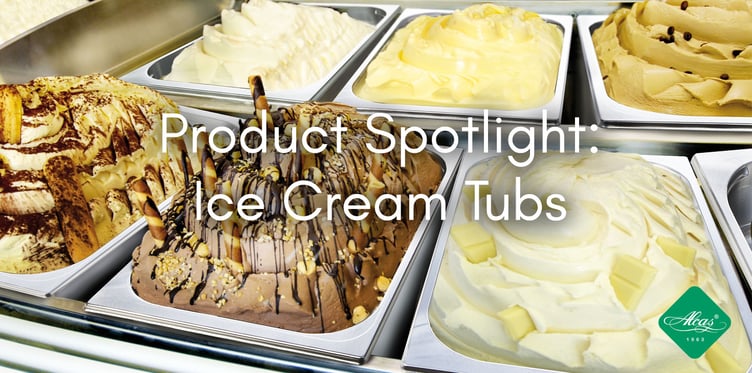 An elegant collection of high quality multicolored ice-cream tubs is available for you if you're thinking about opening your own gelateria. It's a collection that's perfect for storing products securely which is suitable to meet any requirement.
Alcas' collection of Ice Cream tubs comes in various colors to match your different ice cream flavors. If you are serving mango, the perfect color to choose would be yellow. For apple, you can pick red. There is also green, blue and pink to choose from. The tubs also come in various sizes, depending on your needs that you can also pair with colorful cups and spoons for ice cream. Generally, there are regular and large sizes. Alcas also offer high tubs if you need more space for storage. They are uniquely designed to keep a modern look while obtaining more space.

These tubs now come in a metallic version, meaning, they are more durable and can last longer. Although plastic containers are lighter when carried around, metallic material can better overcome heat temperature and can assure perfect food quality during delivery. When it comes to quality of design, metal has its own power to attract customers even when surrounded by other designs. The idea of having a stronger and dependable material is a great way to save money in the long run.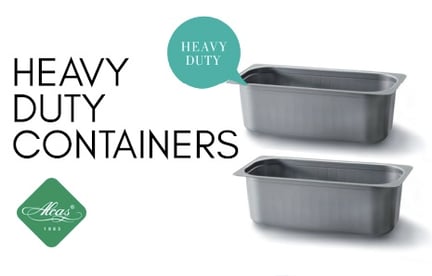 Clear container lids are also available in five different sizes. However, they are not like any typical lids to cover and preserve food quality, but also they are designed in a way to provide a stylish look to pair with their containers. Especially for take-out orders, these new designed ice-cream tubs can assure safety handling of your ice cream.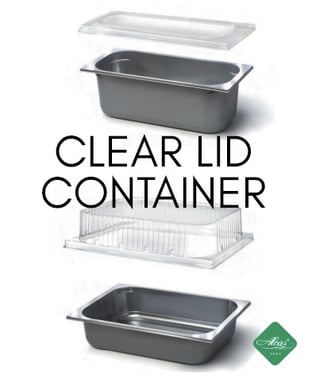 Give your ice cream products an enticing look through these new ice cream tubs. Yes, quality of the food matters, but so does your presentation. Don't neglect the power of display as it is an important factor to standout from the rest.

---
Download our FULL 2017 catalog: