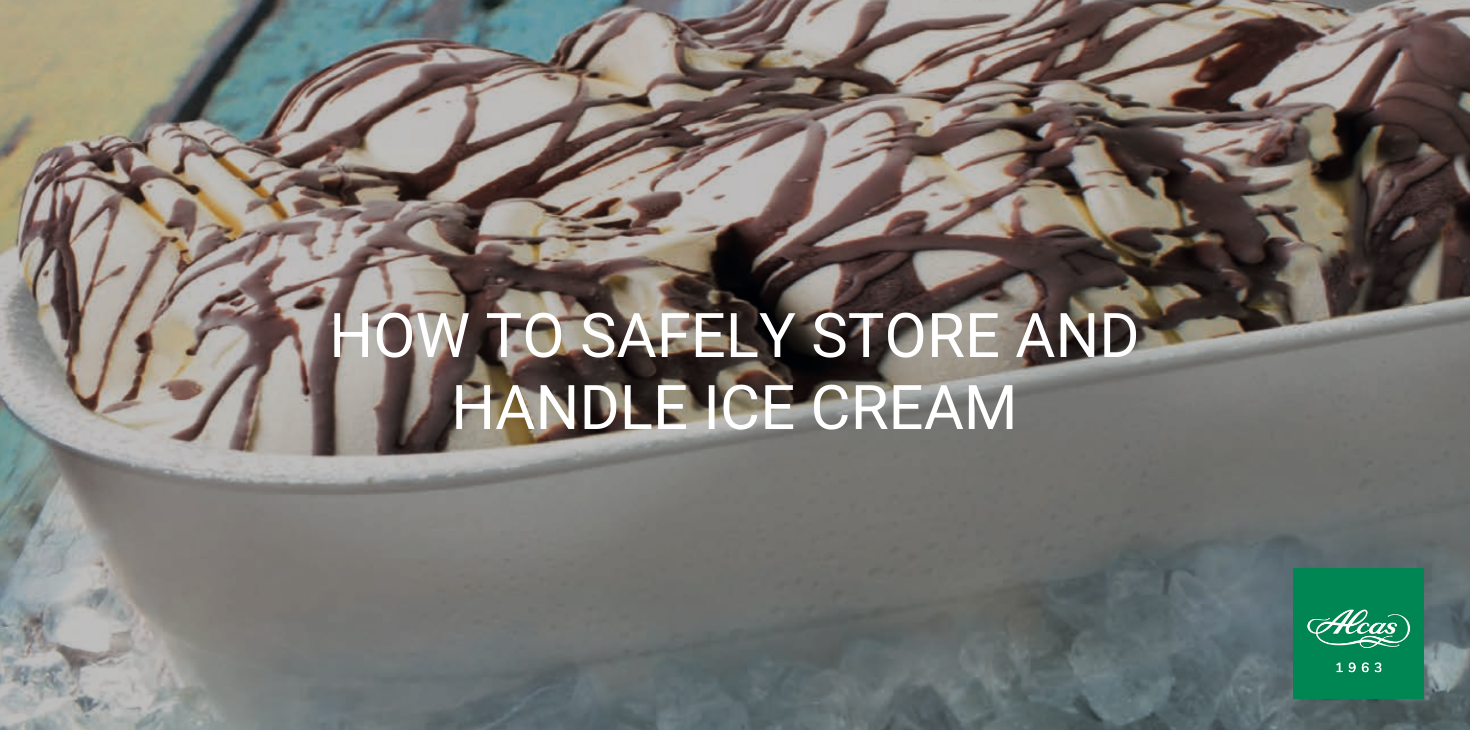 Ice cream is a delicious treat that can be enjoyed all year round. However, handling and storing is a bit challenging because it can easily melt or form ice crystals when handled or stored properly. The International Dairy Foods Association, or the IICA, offers some suggestions on the proper handling and storing of ice cream and frozen desserts so that consumers can enjoy their favorite ice cream to the fullest.
Ice cream is considered a perishable product and should be treated with care. It should not be exposed to temperatures above 10°F as it will be subject to adverse changes in body, texture, and flavor characteristics. Because of the fluctuating temperatures in most home freezers, IICA recommends the following tips so you can enjoy ice cream within a month of purchase.


During purchase in-store, make sure that you make the ice cream aisle your last stop during your trip to the supermarket. Before getting a tub, check the temperature of the freezer's case. The optimum temperature is 0°F or colder and it should not be above 10°F. The ice cream should be thoroughly frozen and will feel hard to touch. If the product is soft, you can bring it to the attention of the store manager. The Alcas Yeti is the PERFECT container for gelato or ice cream. These containers were revised in shape and materials, adding more resistance, ensuring excellent thermic insulation.


In an open-top freezer case, always get the product that is stored below the freezer line. Alcas high quality ice cream and gelato tubs guarantee an excellent thermal capacity and are ideal both for preservation and for window display. You should also separate your ice cream from your grocery cart or place it on top of other groceries. Most importantly, insulate the ice cream for the ride home. You can request for a freezer bag or additional brown paper bag to insulate your ice cream. The

Alcas Thermal Ice Bag

are best and suitable for food if you're taking it to-go. The film was put to test condition and made it suitable to be used in contact with aqueous, acidic, and oily food. And yes, these are also reusable. You can also opt for ice cream products that have an insulated container like our gelato take out containers. The material has enough insulation for your ice cream for your ride home.



The moment you got home, put the ice cream into your freezer. Do not allow it to repeatedly soften and re-freeze. When the small ice crystals melt and re-freeze, it can turn into large unpalatable lumps. You should then set your freezer between -5°F and 0°F. Ice cream is easy to dip between 6°F and 10°F, the ideal serving temperature range.





Make sure to store the ice cream in the main part of the freezer. Do not store it in the freezer door where it can be subject to more fluctuating temperatures since the door is repeatedly open and shut. Before putting in the ice cream, you should make sure to keep the lid tightly closed to reduce the formation of ice crystals. You need to put it back in the freezer immediately after scooping. For long periods of storage, putting the ice cream in a gallon freezer bag will also help minimize ice crystals.




Look for a takeaway ice cream container, check out our

Gelato Takeaway Collection

. We offer the best quality products with a wide variety of containers perfect for storing your ice cream.
---
DOWNLOAD OUR 2020 CATALOG BELOW: