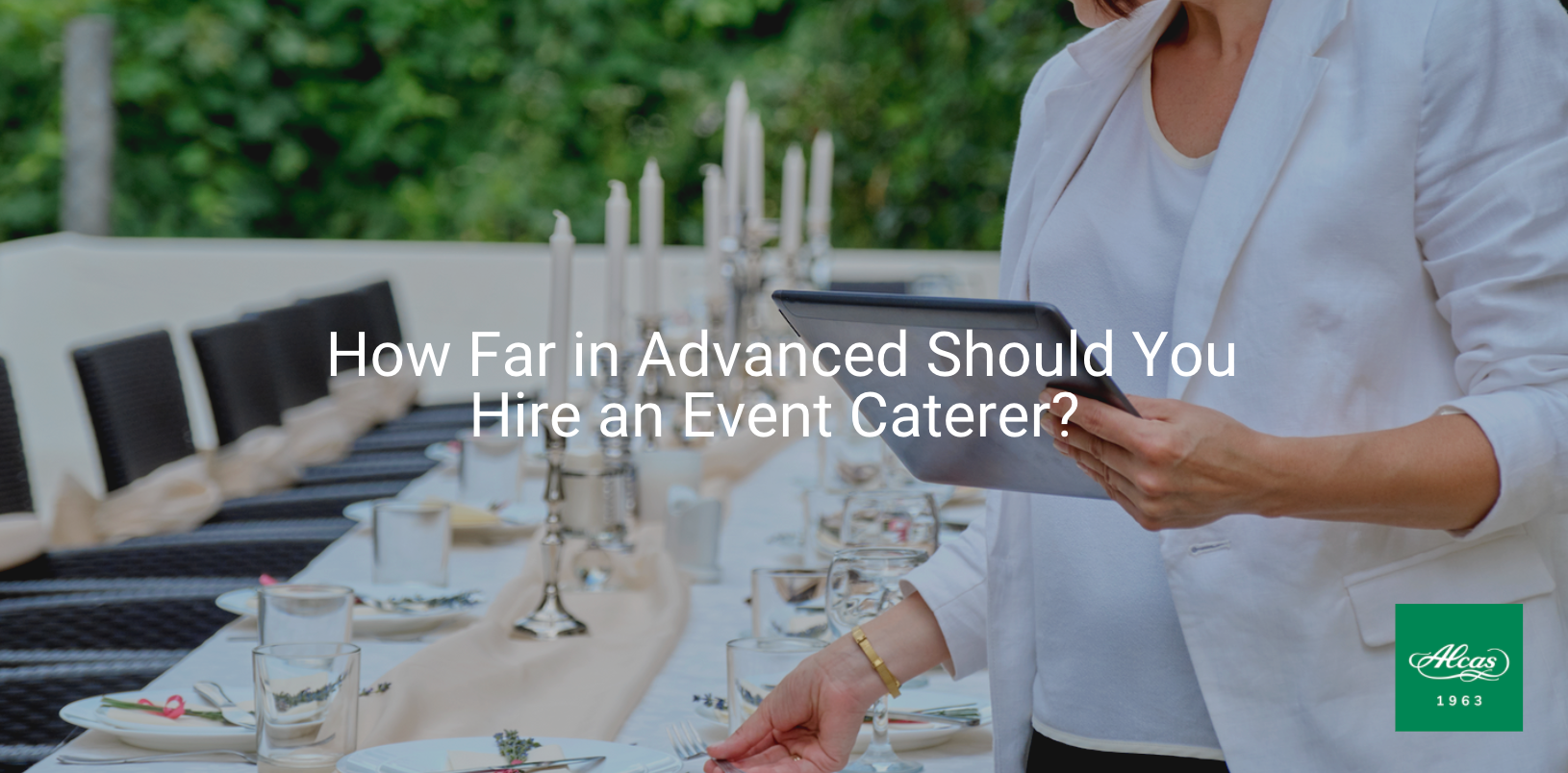 In significant events such as a corporate party or a wedding, months of preparation and decision-making takes place before the big day. You need to be able to hire a catering company to help you with the preparations. The question is, how far in advanced should you hire an event catering?
The most important aspect in any event, is the food. You need to find a reputable company that offers a good variety of menus. They can be hard to find, especially on short notice. This guide will help you know when to hire an event catering for your event.
Size of the Event
This is one of the most important aspects of an event. The catering company must come up with the food, make the food, and serve it. They should also make sure that they have enough equipment to cater to guests.
For events with several hundred people, it is advisable to start planning with your catering company at least six weeks before the said event. Smaller events such as fifty or less, you can hire within a few weeks before the event. This will give the catering company ample time to prepare.
Holiday Catering
Holiday catering, like Christmas or Halloween events, can be tiring for catering companies because this is one of the busiest times. For these kinds of celebrations, it is advisable to start reaching out to potential catering companies as soon as you can so that these catering companies can prepare for the holiday season. A catering company can only handle a set of holiday parties, and you need to book them as soon as possible.
Hiring a Caterer for a Wedding
Weddings are magical events and attendees will remember it for the rest of their lives. It is the culmination of six months to a year of planning. The first few decisions you need to do are choosing a date, then choosing a wedding venue, and choosing a reception venue.
After getting that information, the next step is to look for a caterer. Just like the holiday seasons, certain dates are competitive. If you have chosen a certain caterer, you need to contact them as soon as possible to book the date you want. In cases where the wedding caterer you want is not available, you may need to change the date or find a different caterer. Therefore, choosing a wedding catering is a significant decision.
Choosing the right caterer for you is essential because of the amount of time you have used just for the planning of your event. It is one of the pillars for your event to be successful. By reading this guide, you will be able to have a rough outline of the best times, but always remember that the more time you have for planning your event, the better and more successful it will be.
---
DOWNLOAD OUR CATALOG BELOW: