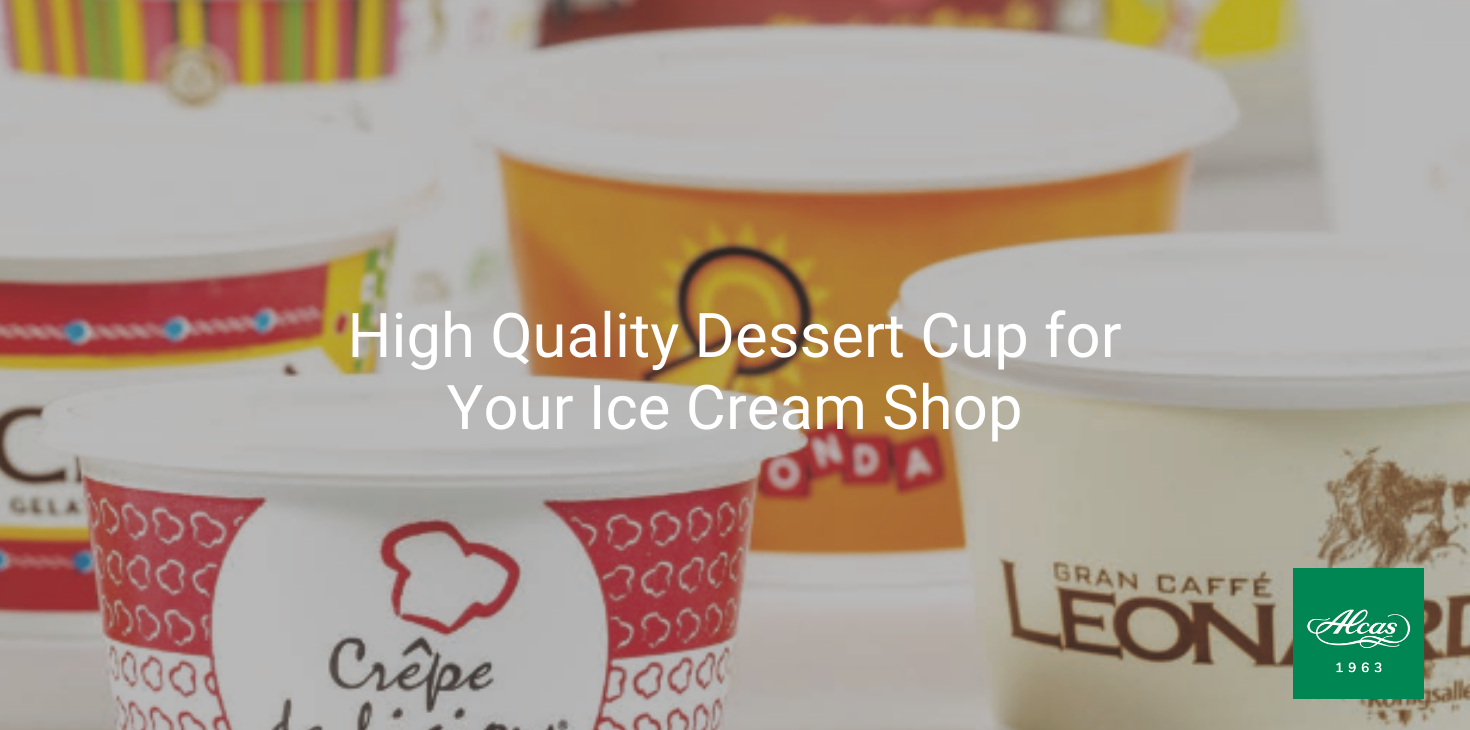 Ice Cream will forever be the staple indulgence for both young and old. It's the go-to dessert especially during the hot days of summer. This is why it can be a lucrative business venture. There will always be a demand for ice cream and there is no limit to the selection of flavors you can create. Setting up and running an ice cream business may seem simple but there are still challenges to it.
Since the process of making ice cream is relatively easy to do, there will be a lot of competition out there also trying their best to deliver high quality ice cream. In order for your own business to be successful, you need to stand out from the rest and let your brand be recognized. This is where Alcas' Typo can help you. Our line of cups can give you the advantages that you need to stay ahead of the game!
Branding
The best way to get great exposure for your business is by boosting the presence of your brand. With Alaca's Typo products, we can guarantee that you'll get all the help you need to grow your exposure and get the customer-base that you want. At Alcas, we've been supplying our clients with high quality containers not only for ice cream, but also even different kinds of products, such as gelato. Typo offers excellence, form and convenience that brings out the integrity of your ice cream. You'll need all the edge you can get to beat out your competition. The product will give you the opportunity to grow and succeed as a business in the ice cream industry.
Customization
In order for your brand to stand out and gain attention, you need products and services that are unique to your own identity. Typo is customization system that will help you promote your business and increase awareness for your brand. Flexibility is our key point with our system. We want to help your business be recognized all around while delivering products with the highest of quality. Our system is tailored to meet the needs and demands of your business. Our goal is to supply our customers with the tools that you need to become a successful business.
Quality
At Alcas, we've been providing the best quality products and services for years and we continue to deliver on that key point. With Typo, we aim not just to supply you with customizable cups, but also containers of the best quality. We want to supply cups that aren't just simple but cups that will leave an impact on your customers. We want your customers to not just remember your ice cream, but also the containers that they come in.
---
DOWNLOAD OUR 2020 CATALOG: