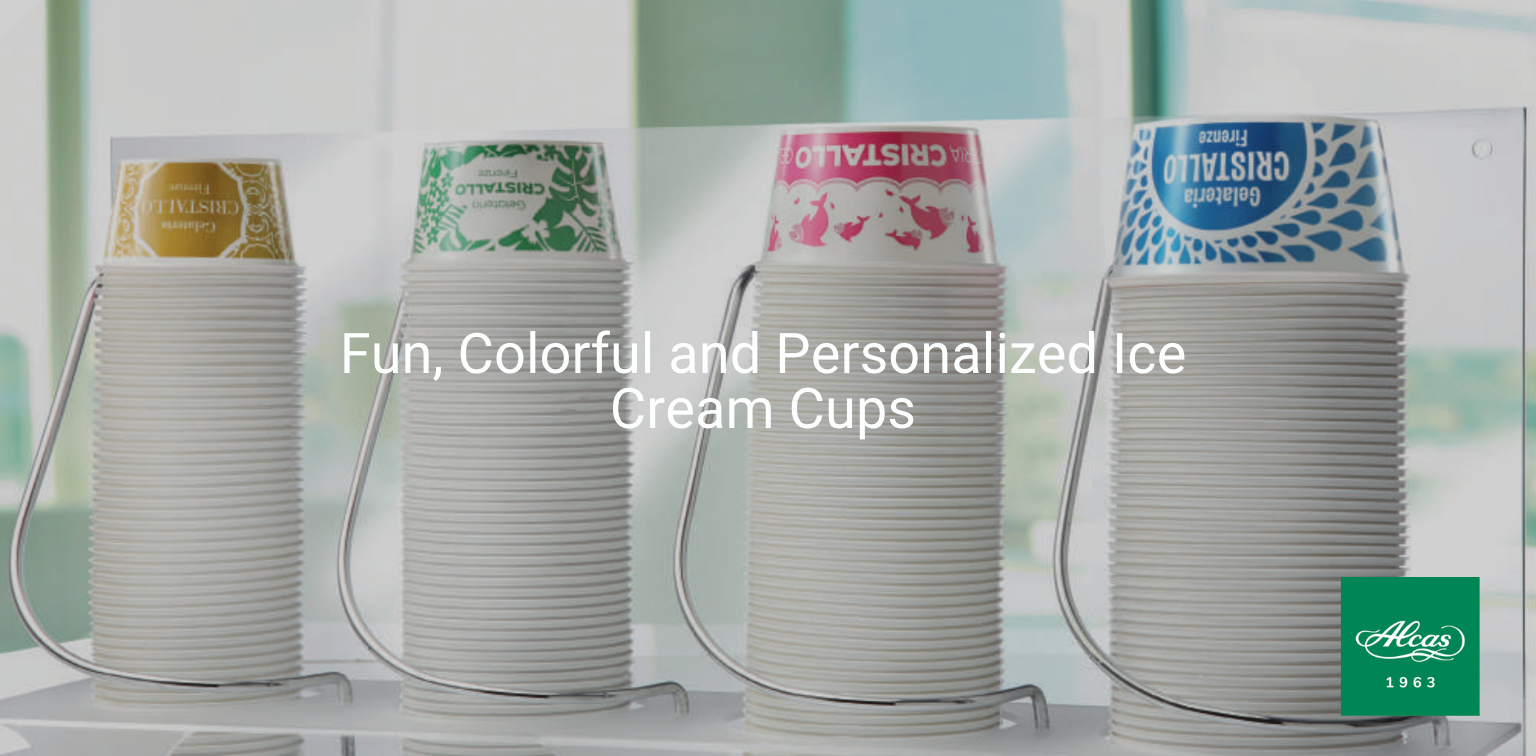 One of the most important parts of running an ice cream shop is the packaging. What you choose to serve your ice cream in is extremely important. Not all of your customers will want to eat their ice cream in a cone, that is why you should have ice cream cups as part of your essentials. It should come in all shapes and sizes, and the type of cup you choose can say a lot about your ice cream shop.
One way for your business to stand out is to show your customers you care about them. It can be done by having customized and unique ice cream shops from the BioHappy Line from Alcas.
oHappy is the first line of environmentally friendly products for gelato shops and pastry shops as well. What's interesting about this is that they are made of bioplastic coming from corn. This is perfect for those business owners who are leaning more toward sustainability. Alcas was the first of many European companies, operating in the disposable plastics sector, to implement know-how in the production of compostable products. Truly a best-seller.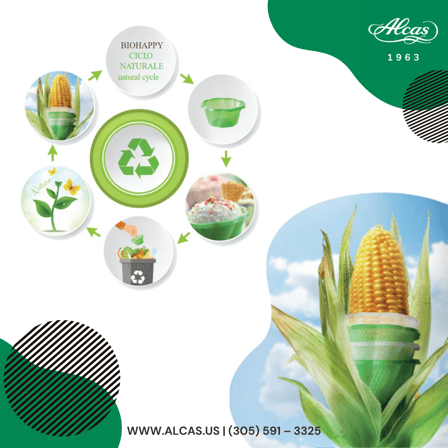 Ice cream spoons should also be present in every ice cream shop. The Paletta Gelato Qwarzo line presents a new ice cream scoop made with natural and eco-sustainable materials. It is recyclable in paper and is produced with totally natural and eco-compatible materials.
If you want customization with your ice cream cups, look for the Typo line. The Typo line will help you bring the possibility of letting yourself be recognized anywhere. This package will benefit most small businesses because orders are not based on multiples of the minimum order. Alcas offers a series of standard templates you can apply to the cups to customize them in a simple and effective manner. Check out our website if you want to get started with customizing your ice cream cups.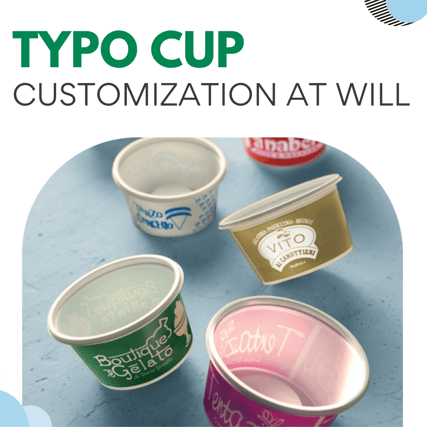 Lastly, for those who serve ice cream in bigger quantities, you may want to check out the Vasetto Gelato line. Alcas' ice cream jar represents an opportunity for your point of sale. It has two containers – one 500 cc and one 1000 cc – which can be filled based on the customer's taste, in a practical and quick way, with the hand-made touch of the past.
By having custom cups, you will be able to help your brand build its brand image. When customers see your logo on your cup, they will automatically associate it with your business. This builds brand recognition and helps customers remember who you are. It will also help you stand out from the competition.
With the help of Alcas, you can create cups that are unique and memorable, helping you attract more customers. This is also a fun and unique way to market your business. Get creative with the look of your cups, coming up with new and innovative designs that will help you set yourself apart from the competition. In the future, you can also try new designs like including different messages from your brand.
---
DOWNLOAD OUR CATALOG BELOW: