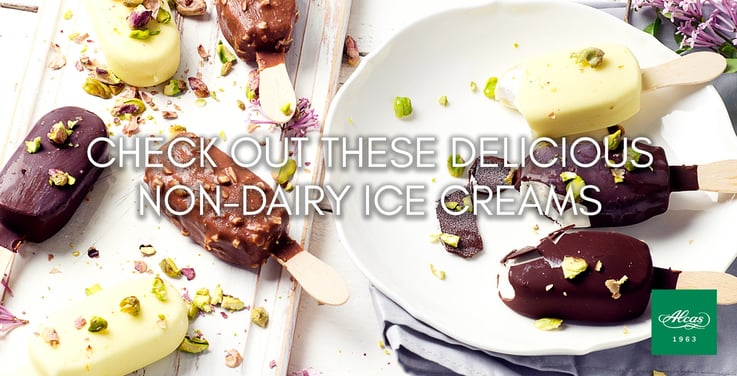 The ice cream world went crazy when a known ice cream vendor announced that it was launching 4 new non-dairy ice cream flavors. Ice cream enthusiast know that dairy-free ice creams are a lighter and healthier alternative. However, the calorie difference is only a small fraction compared to dairy ice cream. If you are still craving for that perfect ice cream without dairy, here are the most delicious non-dairy ice creams.
Coconut Bliss Dark Chocolate Ice Cream by Luna and Larry
You should know that if you are wathcing your diet, you definitely have options when it comes to ice cream. This ice cream makes up for its slightly high calorie content with only 200 calories per serving, however, this is also the most delicious tasting dairy-free ice cream out there. This ice cream is so creamy that it is easy to scoop. You will not taste the coconut flavor that much despite it being made from coconut milk instead of regular cow milk. Also, this ice cream is 100% organic, is made with Fair Trade cocoa, and has few fillers compared to other brands out there. If you are looking for a healthier alternative to the usual ice cream, this is the one for you because it contains only 200 calories, 15 grams of sugar, and 2 grams of protein.
Original Organic Coconut Milk Ice Cream by Amy's
This ice cream has an all organic ingredient list, and it tastes like chocolate. Unlike the Coconut Bliss Ice Cream, you can actually taste the coconut here. Keep in mind that it's not quite as tasty if you eat it on its own. However, the taste can be enhanced by adding fruits such as bananas or straberries and making a delcious combo! This ice cream contains 180 calories, 12 grams of sugar, and 2 grams of protein.
Chocolate Velvet Soymilk Dairy by So Delicious
This is the only all organic ice cream on this list that is made from soy milk. Basically, all non-organic soy is genetically modified. This is one of the more healthier options if you want low calorie ice cream. With only 130 calories per serving, this is definitely the healthier option. This pint contains less fat than the ones mentioned above, only 14 grams of sugar and 2 grams of protein.
RELATED: HEALTHY TREATS FOR THE SUMMER
Nada Moo Gotta Do Chocolate Ice Cream
This coconut milk based ice cream is second in terms of flavor, and surprisingly creamy for a pint with only 120 calories per serving. Also, almost all of the ingredients are organic, and it contains 7 grams of filling fiber, which is enough to fill about a third of your daily value. This ice cream has the lowest sugar content of all the ice cream on this list. But despite the low sugar content, it still tastes amazing. If you're worried about artificial sweeteners, don't worry because this ice cream contains zero artificial sugar.
Almond Milk Chocolate Ice Cream by So Delicious
Unlike the almond milk ice cream that is made by Ben and Jerry's, this pint contains less calories and sugar. This ice cream has 130 calories per serving, as well as 7 grams of fat, 13 grams of sugar, and 2 grams of protein.
---