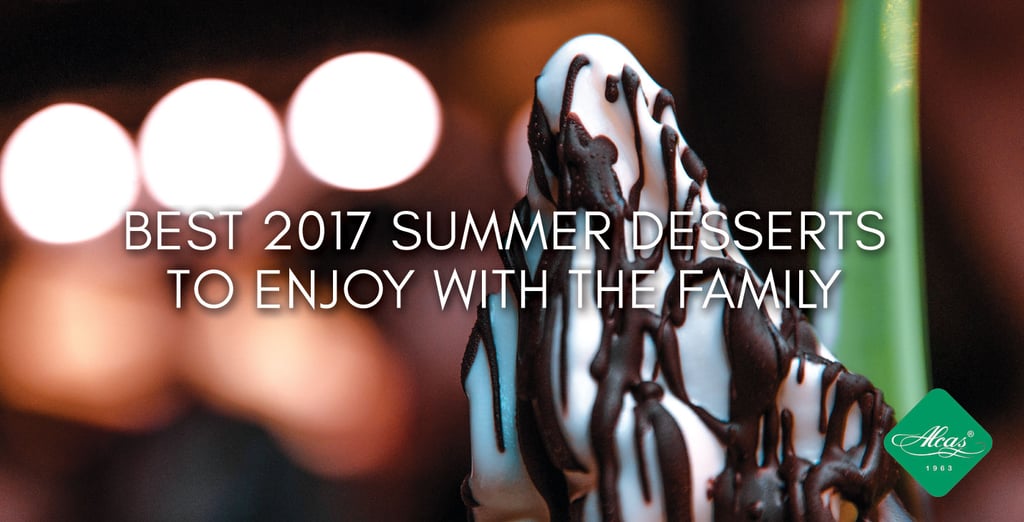 Summer is about spending time with the family and what better way to enjoy a family bonding than enjoying delicious summer desserts together? Enjoy these excellent recipes for this warm-weather season of 2017.
---
Ready for the best summer desserts? Read more to learn the best 2017 summer desserts to enjoy with your family!
Blueberry Tart
This elegant dessert uses frozen puff pastry to create a lemon-infused cream cheese filling. This is a great dessert for all blueberry lovers.
Sandi Rose's Blackberry Crumb Cake
A blackberry cake mixed with brown sugar and pecans toppings to produce a delightful crunchy sweetness. Such a marvelous cake for the summer!
Plum Upside-Down Cake
A lovely cake is made more enticing by using ripe and juicy plums to add variations to the taste.
Mint Chip Ice Cream Pie
It's not baked yet but it has this unusual crispiness; made possible by mixing melted chocolate with rice cereal and freezing it until it gets firm.
Peanut Butter Cup and Pretzel Terrine
Another delicious ice cream combination to make at home this summer! Satisfy your deep cravings by eating this delicious ice cream cake that has combined sweet and salty, cool and crunchy flavors!
Caramel-Almond Ice Cream Torte
Sweetness overload for your entire family as you enjoy this scrumptious cake that uses only three ingredients. The yummy flavor that lasts on your taste buds!
Raspberry Ice
This refreshing palate cleanser is easily made by mixing pureed raspberries with sugar syrup. If you want satisfaction, make one!
Ice Cream with Honey-Poached Apricots
A plain vanilla ice cream has toasted coconut and apricots toppings which are cooked in honey syrup. This is the best choice for a light but crave-filling dessert.
Strawberry Ice Cream Sandwiches
If you love strawberries, then this is for you! You can make this dessert in no time and what's more awesome is that you can store it up to three consecutive days!
Summer Fruit Pie
Capture the essence of delicious healthy treats for the summer by eating this delightful strawberry-and-peach double-crust pie! Wonderful choice for the summer!
Peach Cobbler
Mix spoonfuls of batter on sliced peaches, then bake until it turns golden brown and bubbly.
Blueberry Cobbler
The vivid biscuit topping is done by mixing sweet juices of blueberry. It's a great summer dessert to have.
Peach Crisp
The tender peaches are added by almonds and rolled oats to create a crispy, chewy texture.
Peach and Raspberry Parfait
The combination of sweetened fruits and vanilla ice cream generates a powerful taste that will knock all your dessert cravings.
Irene Burkart's Peach Surprise
Make sure this dessert's big surprise is made right. A scoop of ice cream stays hidden inside a golden brown meringue shell. The visible part is a mouth-watering half baked peach.
Strawberries and Syrup
The secret to this syrup is a little orange liqueur mixed with berry juice. The combination of flavors is really delightful.
Summer season comes only once a year so spend it with your family as you cook and share delicious desserts together. These ideas will help you bring something new on the table as you create more memories and make your summer the most delightful summer you've ever had.
---
Download our FREE 2017 catalog:
---