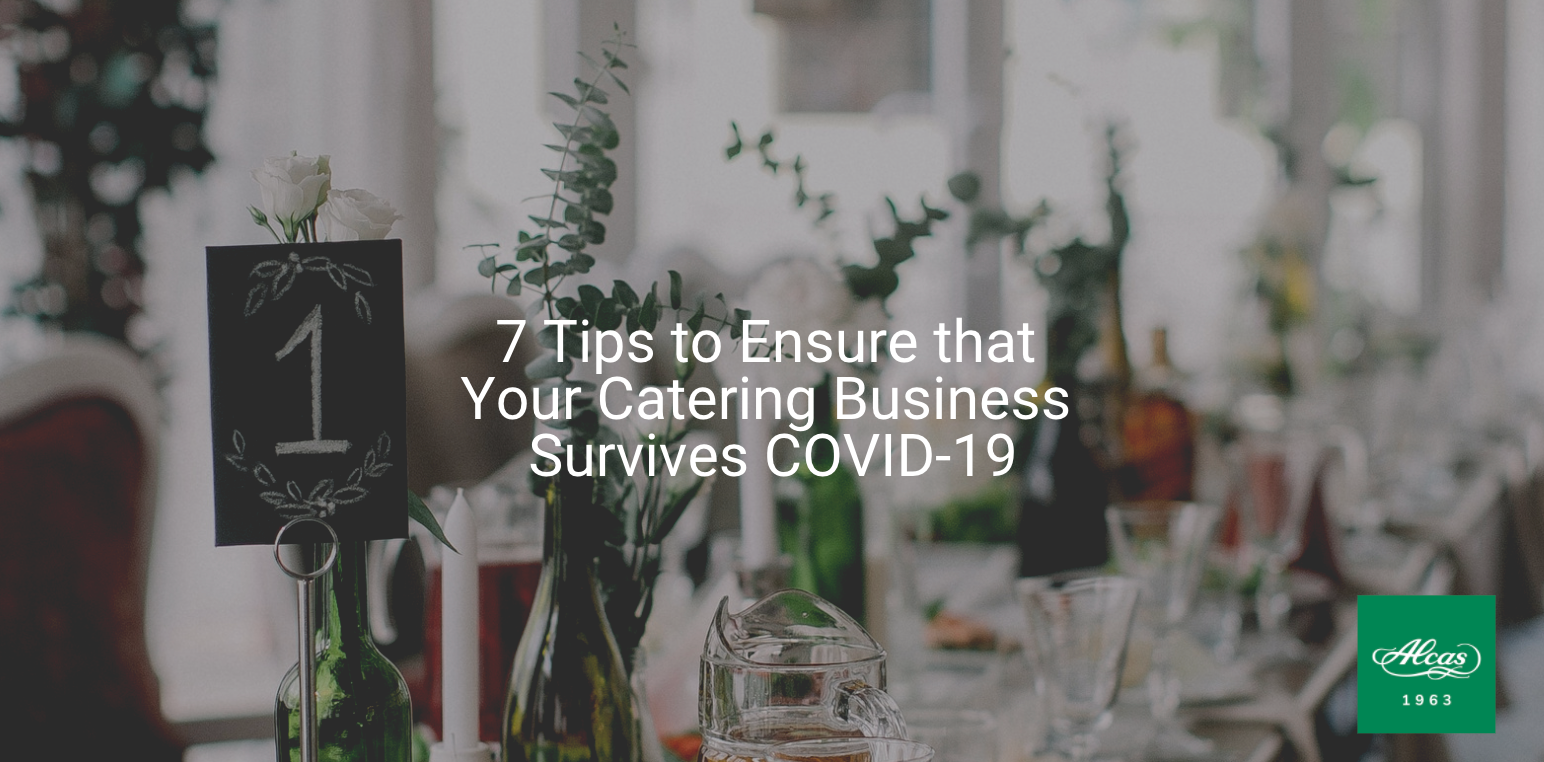 Given the unprecedented challenges of the COVID-19 pandemic, many businesses have been experiencing economic turmoil as the crisis has seemingly no end in sight. Every establishment must realize that the secret of crisis management is not to be concerned with good vs bad, but how to prevent the bad from getting worse.
Your business must be "Covid Clean"
The new normal has heightened consumer standards for cleanliness, and for good measure. COVID Clean simply means the highest achievable levels of cleanliness added to the accustomed catering and restaurant best practices before COVID-19. A business-owner must be able to understand customer expectations and the fears brought about by the mishandling of cleanliness in the food-and-beverage industry. Customers must be able to worry less of contracting the virus from hiring your catering business or visiting your restaurant.
Applying the necessary health and social-distancing protocols, and making sure employees practice these day-in and day-out can help you get ahead of the competition.
Maintain the maximum legal occupancy rate
All businesses need customers to survive, but for this to happen during a pandemic customers in-turn must also be able to have higher rates of survival while going out to eat or hiring a caterer for their next social distanced event. Depending on your location, follow the maximum legal occupancy rate of your restaurant and you will at least keep some tables filled rather than none.
Be flexible – adjust products or services if needed
If restaurants want to outlive the pandemic and thrive, then they will need to innovate and offer products, services, or strategies that they may have not been able to apply given the circumstances. An example would be switching to mostly take-out service when you were primarily a dine-in only restaurant pre-pandemic. This is a skillset that needs to be learned over time, and gets easier with the right people around you and your business.
The customer must be treated right
To ensure that your business survives, a heightened awareness of the value of customers must be present. Everybody is on edge, customers may be a little grumpier than normal and that is okay since we are all stressed because of the global pandemic. But being hyperaware of their tendencies is not a license to allow disrespect to your business. Your customers are your lifeline, so it is best to take care of them.
Take advantage of government funding available
There are numerous sources of government funding that can help your business bounce back. Small businesses can apply for assistance in the U.S. from the U. S. Small Business Administration (SBA). Business owners can also qualify for Pandemic Unemployment Assistance in your state (PUA). Customers may be the lifeline of one's business, but an entrepreneur must be able to ensure that his business survives.
Stay open as much as you can
Opening up more can help your brand to survive and make sure that you can add more customers. Just don't go beyond the legal curfew and occupancy rate.
Educate yourself on finance
More free time during this pandemic opens up the possibility for you to learn more about finance so you can manage your wealth better. Knowledge that can help your business succeed, as well as give you the know-how applicable to any business.
---
DOWNLOAD OUR 2020 CATALOG BELOW: