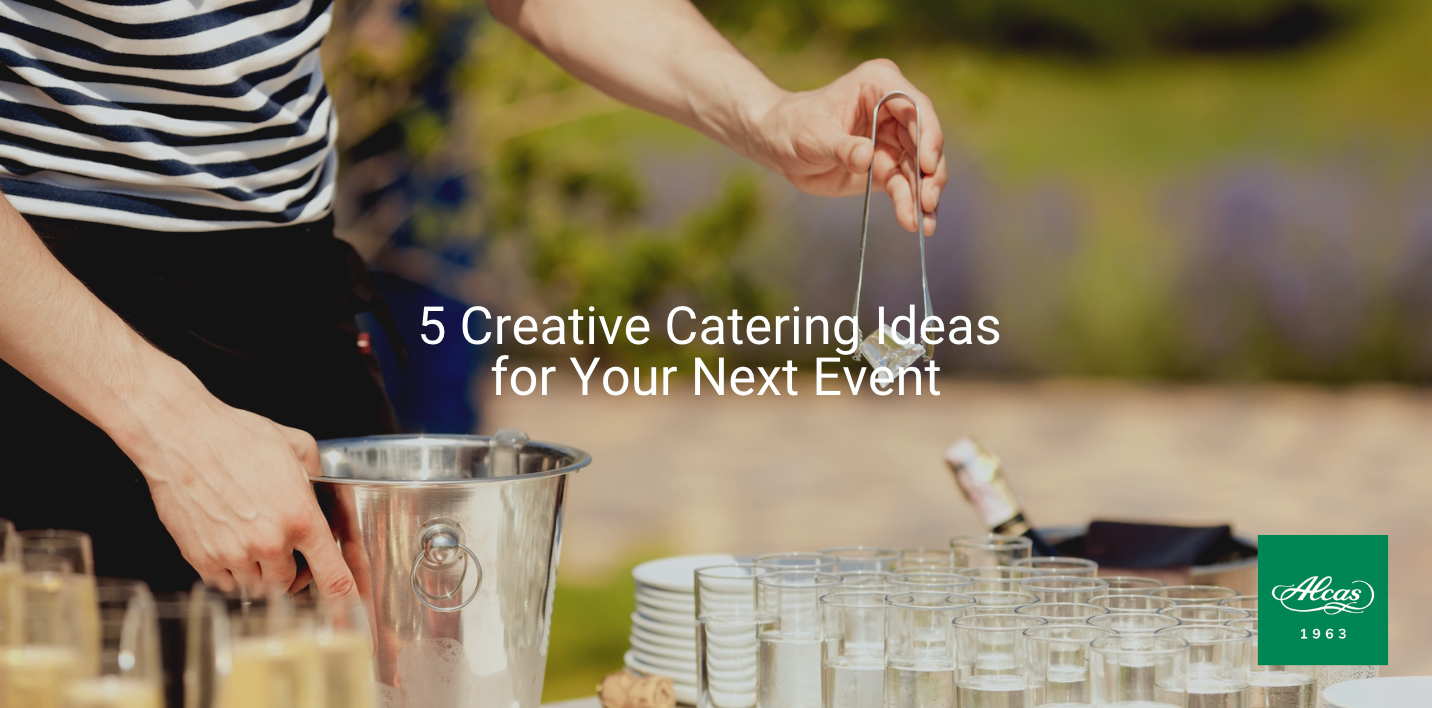 Catering is an essential component of any event, from weddings to corporate gatherings, and everything in between. When it comes to catering, there are numerous options to choose from, including traditional sit-down meals, buffets, and more. However, if you want to stand out and create a memorable experience for your guests, it's essential to get creative with your catering ideas.
Here are five creative catering ideas that will take your event to the next level. Be sure to check these out before incorporating them into your next event.
Interactive Food Displays
A fun and interactive catering idea is to create a food display that encourages guests to get involved. For example, you could set up a build-your-own burger bar, where guests can choose their patty, toppings, and condiments. You could also create a DIY cocktail station, where guests can mix and match different spirits, juices, and garnishes to create their perfect drink. These displays add an element of fun to your event and allow guests to create a personalized experience.
Food Trucks
Food trucks are a trendy and exciting option for events, especially those held outdoors. You can hire a food truck to park outside your event space, serving up everything from tacos to ice cream. Not only do food trucks provide guests with a unique food experience, but they also add a fun and festive vibe to your event.
Dessert Bars
Who doesn't love dessert? Creating a dessert bar is a fantastic way to provide your guests with a sweet treat. You can set up a dessert bar with an assortment of cakes, pies, cookies, and other sweets. You can even take it a step further and create a themed dessert bar, such as a chocolate bar, a candy bar, or a donut wall. A dessert bar is perfect for events that occur after dinner or as a late-night snack option.
Biodegradable and Compostable Packaging
Biodegradable and compostable packaging are excellent options for environmentally conscious events. These materials are made from plant-based materials and can break down naturally, reducing waste and pollution.
Using recyclable materials like Alcas YetiBio Compostable Tubs for your packaging can also reduce waste and have a positive impact on the environment. We specialize in producing high-quality, eco-friendly packaging solutions that are both functional and sustainable. The YetiBio Line includes products that are made from plant-based materials like corn, which is innovative and more ecological than paper, more transparent than glass and as flexible and resistant as plastic.
Picnic baskets
Picnic baskets are a fun and unique way to serve food, and they also encourage guests to enjoy the outdoors and socialize with one another. This is perfect for a gourmet lunch or a romantic dinner, which adds excitement and variety to your event. By offering picnic baskets at your event, you can create a unique and memorable experience for your guests. Don't be afraid to get creative with your food choices and presentation and remember to consider eco-friendly packaging options to reduce waste and promote sustainability.
---
DOWNLOAD OUR FULL CATALOG BELOW: