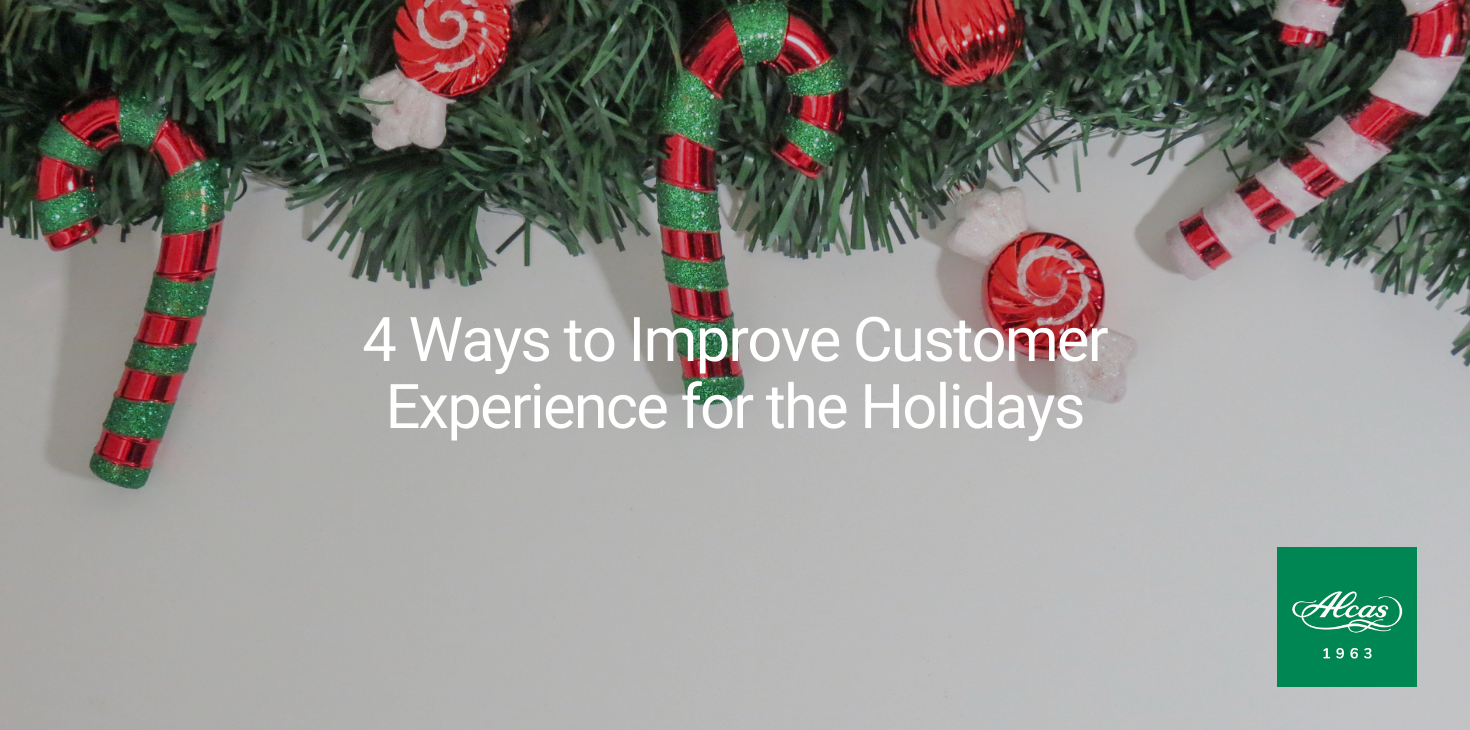 The holiday season from October to December is the most important time of the year for retailers and most businesses in general. Consumers around the world spend more money during the holiday season than at any other time of the year. Customer retention is a BIG deal. So aside from the sales talk and discounts, catering and ice cream shop owners are looking at new initiatives of customer experience as families all over the world prepare for the holidays.
Here are 4 ways to improve customer experience for the holidays:

Early Engagement to Drive Anticipation. Last 2018, holiday-themed emails were already sent between the first and second week of November. These early emails resulted in a 13.1% average open rate and a 1.5% average click rate – both exceeded the rates of business-as-usual emails. The metrics simply illustrates the value in engaging consumers early - not necessarily to drive a purchase but to build anticipation for the big day. If you're having end-of-the-year sales this year, make sure to let your customers know!
Meeting Shoppers on Instagram. Distributing products to customers via multiple channels is key for retailers who want to meet their customers where they're spending their time, and Instagram is a high impact touchpoint for many demographics. Considering the platform has at least one billion users, so launching a product feature is easier than ever for users to move from browsing to the point of purchase.
As a business owner, you should add Instagram to your channel distribution list so they don't miss out on a significant sales opportunity.
RELATED: HOW TO CATER THE BEST HOLIDAY DINNER
Premium Loyalty Programs. The holidays are all about finding the best deals, but it can be difficult to look for daily promotions in your email. Shoppers are enrolling to premium programs for exclusive store access, faster shipping, and discounts on purchases. Since customers don't have to wait until the holidays for these perks, they're more likely to ignore marketing clutter from other brands that only promise services for the short term.
LEARN MORE: DRESS UP YOUR HOLIDAY TABLE WITH DISPOSABLE SILVERWARE

Experiential Retail Campaigns. Retailers who are prepared on mobile, enable buying online, in-store pickup, and push creative boundaries with experiential retail campaigns are certain to break through the clutter and maximize sales potential.
While the holiday season presents an opportunity to satisfy current customers, there's also a good chance to reach entirely new audiences.
---
DOWNLOAD OUR FULL CATALOG BELOW: