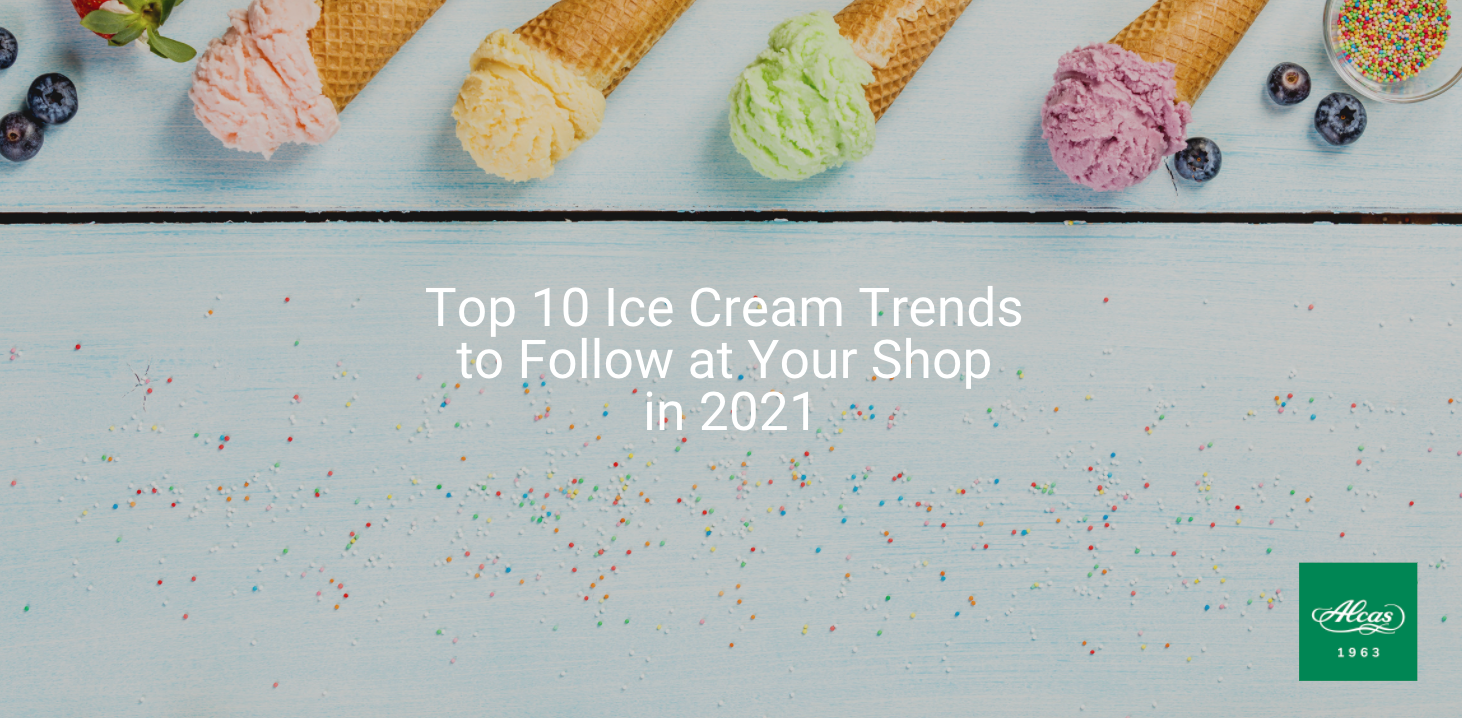 Having a hot day? Most people would definitely crave ice cream. It is a staple during the summer season. Almost 25% of US consumers said that ice cream is their favorite dessert. And regardless of the weather, 87% said they purchased ice cream in the past 6 months. Demand for ice cream is really all year round and ice cream shops should make sure they keep up with the trend this 2021.
1. Calorie Conscious Options
Most consumers are now getting conscious of what they put into their body, so it is important to include low-calorie ice cream options in your ice cream or gelato shop. Calorie counts on ice cream products should be highlighted and should appear somewhere in the package.
2. Ditch the Dairy
Ice creams without dairy ingredients are not just for the lactose intolerant anymore. Some consumers are following a special diet and not consuming dairy. Not to mention that there are healthier options than dairy.
3. Added Functional Benefits
This is a trend now, especially in the food sector because people are getting more health-conscious than ever before. Try incorporating ingredients such as probiotics, protein, fiber, and CBD in your ice cream products to make them more interesting.
4. Loaded Indulgences
For those who want to enjoy and indulge in their ice cream, get creative! Do layers, textures, toppings, and fillings to your ice cream. Consumers like to see variety in what they eat and they are willing to pay for these indulgent options.
5. Flavor Mix and Mash-Ups
Consumers are also getting creative with what they eat and it is best to do flavor mash-ups in your ice cream. Try to invest in innovating flavors or bring multiple brands together to attract more customers.
6. Sophisticated Flavor Profiles
Ice cream developers are starting to appeal to more mature palates with flavors that are unique, refined, and complex. Most niche brands are starting this idea and this should be present in your shop too. One good example is pairing sophisticated ice cream flavors with familiar favorites for a premium flavor experience.
7. Savory or Salty Flavors
It is time to explore outside of the sweet corner and create unique flavors that push boundaries for adventurous consumers. Experiment with potato chips, french fries, or salty pretzels to add a unique texture and sensory experience. Just be creative!
8. Craft and Small Batch
Products in small batches have an exclusive feel and this kind of positioning will entice consumers to try these special products while they can. It can also be perceived as more premium. You can also try to market it in limited-time offers, creating a sense of FOMO (fear of missing out) in consumers.
9. A Snacking Revolution
Consumers are snacking more than ever before. When it comes to ice cream, handheld snacks are no longer just ice cream bars. Innovations in shape, size, and portability has made snacking easier than ever.
10. Customization
This is an ongoing trend and ice cream shops should take advantage of it. Consumers are more likely to buy if they have the liberty to customize the product. Try to innovate and look for something that they can customize, like the kind of toppings to add to the kind of packaging that they prefer.
---
DOWNLOAD OUR FREE CATALOG BELOW: